Jayson Tatum was an easy call to make as a stud in my last suggestions list and he did not disappoint. He had 34-4-8 plus two steals and a block, which nears 60 FP in all platforms.
And Jusuf Nurkic? Well, make it two monster games in a row– 30-9-5 plus two steals and a block. Nurk will approach top-tier status in no time so his days as a Middle Man in my book are numbered.
Finally, my faith in Caris LeVert has been rewarded! I don't care if it came against the Wizards but I'm not complaining against a 34-7-3 line. Never. DeMar DeRozan continues to lead the Spurs to bubble victories but sadly, he was a little below par this time around with 14-4-7 plus a steal and a block.
The only crumple in my suggestions list was the bargains. I took solace in the fact that, well, I don't expect much from them but still, they will pretty much determine if my fake team is doing good to great. George Hill played 27 minutes and came up with five points, four rebounds, and five assists while Danuel House exceeded 30 minutes, producing 16 points, four assists, and a steal.
And in case you're wondering how a lineup of Tatum-Levert-DeRozan-Nurkic-House-Hill plus Ish Smith and Robert Covington does in DraftKings? RoCo had 15 points, seven rebounds, a steal, and three blocks while Smith had 14-4-5-1-1, so that's a pretty solid haul right there. That's three 50 FPs and three 30s, with Hill's below-20 as a missing link.
So, how's Monday looking up?
The Studs
Chris Paul, PG, Thunder
Yahoo: $31
Draftings: $7,700
FanDuel:$7,600
Every time you have someone like Chris Paul at that price range, you pounce. He pretty much obliterated the Jazz in 27 minutes so if we're going to see CP3 playing in the mid-30s, that's 45 FP right there, easy.
Joel Embiid, C, Sixers
Yahoo: $48
Draftings: $10,300
FanDuel:$9,700
I don't usually go nuts based on a single performance (cough, cough TJ Warren), but if we're talking JoJo here, I'm ready to buy. The only issue here is I should get creative with the other picks and I'd probably pass him at DraftKings in favor of Anthony Davis for salary purposes. At Yahoo and FanDuel, though? I am all in.
The Middle Men
Shai Gilgeous-Alexander, PG/SG, Thunder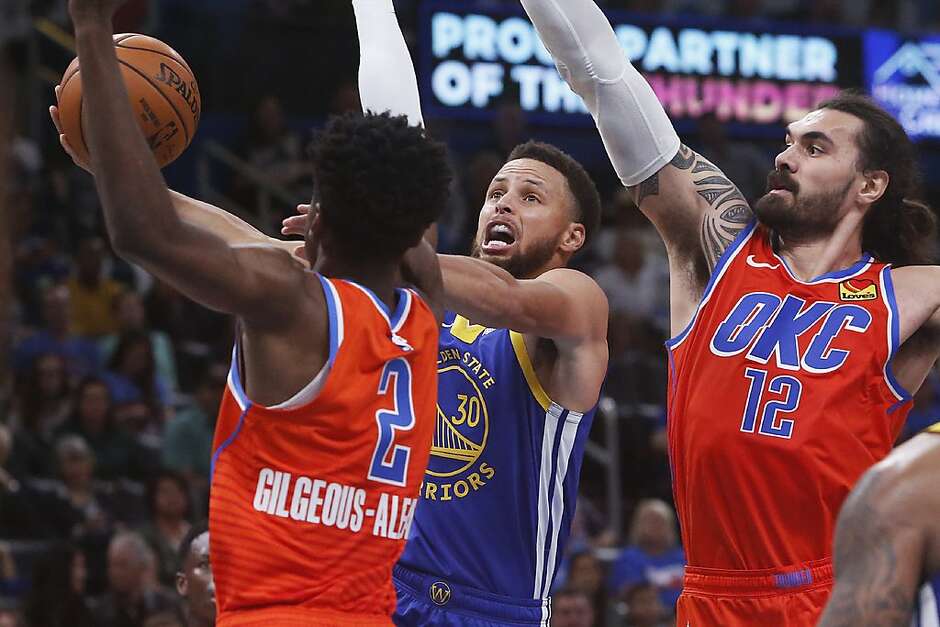 Yahoo: $29
Draftings: $6,000
FanDuel:$7,100
SGA was absolutely solid in his bubble debut with a very well-rounded 19-2-6 plus three steals line. This young guy right here will do great things, starting with helping our DFS rosters.
Again, my issue here would be his salary at FanDuel and Yahoo. That's obviously more than what I can afford and at FanDuel, there are a LOT of great options at the $7,000 below market. Try Donovan Mitchell, Fred VanVleet, or TJ Warren. Who knows what TJ can do to a Wizards team.
Steven Adams, C, Thunder
Yahoo: $21
Draftings: $5,400
FanDuel:$6,400
While I may not be inclined to tap Shai's services outside of DraftKings, I don't have the same apprehension with his teammate Steven Adams. At that price range, you're looking at a total bargain right there.
The Bargains
Troy Brown, SG/SF, Wizards
Yahoo: $12
Draftings: $5,200
FanDuel:$4,500
Again, salary issues may come to the fore here unless you're playing Yahoo or FanDuel. Brown was stellar against the Nets flirting with a triple-double but the most encouraging thing is he'll get minutes in this Wizards lineup no matter what. I don't want to risk 5,000 for him at DraftKings, but at the two other platforms mentioned, he's definitely a go.
Kyle Kuzma, SF/PF, Lakers
Yahoo: $13
Draftings: $4,400
FanDuel:$4,500
Hey, don't you dare look at me funny! Kuz has been stepping it up at the bubble and if he gets anywhere near mid-20s FP, that will prove very valuable.
P.S. So, how would a CP3, Shai, Brown Jr, Kuzma, Embiid, JJJ, Ish Smith, and Steven Adams lineup fare in DraftKings? I sure would love to find out.
Featured Image: Associated Press
802 total views, 2 views today