Whether you are a beginner or a seasoned veteran, the draft is the foundation of your fantasy basketball success. It doesn't matter if you can pull off spectacular trades in the middle of the season or you beat everybody else to every free agent in the waiver wire, the draft is where you establish your edge. Draft kits and cheat sheets are helpful but they can only get you so far.
The draft can be tricky and because it's such a long season, there are certain things that you need to focus on. We got you covered with all of these and a let's take look at what we believe is the best fantasy basketball draft strategy:
1.) Familiarize Yourself With Your League
This is pretty self-explanatory but if you are a novice around these parts, knowing the basics of your league is a must. Leagues are either roto or points-based and you can choose whether you'll play all-season straight up or face a different owner every week (head-to-head).
Drafts can also be what they call SNAKE or AUCTION. Understanding the scoring system of each type will influence who you draft. How many teams are in my league? Which categories will we use? What is the scoring system? (Here is ESPN's John Cregan explaining all the nuances of all these league types.)
As a quick example of how all of these factors have an impact on the draft, suppose you are on a 12-team, nine-category league that counts turnovers. Will you draft James Harden in the early first round with his TO's hovering around 5 per game in the last three seasons? Or should Anthony Davis and his career 1.9 TO's per game get the nod?
A look at your league settings should be very helpful as well. Do you have IR spots so you can stash injured players until they come back? If you have, then use it to your advantage! If not, then you probably should draft healthy players maybe until the 10th round.
2.) Two Simple Draft Strategies
Unless you pick first, you don't have absolute control over who to draft. And even if you have the No. 1 pick, you will still make do with the No. 24 pick if you're on a 12-team Snake draft.
So here's a rule of thumb, actually two rules of thumb: Take the best player available from the very first to middle rounds REGARDLESS of position. A good player is a good player whatever his position is. If you have picked up Steph Curry in the first round and Kyrie Irving is available in the second round, there is no need to reach for Jimmy Butler or Rudy Gobert because you already drafted a PG thinking you now need a SF or a C. Again, a good player is a good player REGARDLESS of position. (Currently, Irving is sitting at a late first-round value while Butler and Gobert offers mid-to-late second round value).
The second rule of thumb: Minutes over points. You can apply this rule, especially in the mid-to-late rounds in identifying players who will have the most potential to produce. You can't PRODUCE if you don't play. For example, Al-Farouq Aminu (9.4 PPG) may not be the sexy option compared to Hassan Whiteside (12.7 PPG) but the former is constantly playing 30-plus minutes and finishing games for Portland while the latter is starting but sitting out fourth quarters for the Heat. They are No. 91 and 92 right now in the current Yahoo rankings (slight edge to Whiteside) but Aminu is trending up while Whiteside is trending down because of the difference in playing time.
3.) Defense Still Wins Championships, Even Fantasy Basketball Championships
Here's another tidbit that we have to remember: NBA coaches don't care about our fantasy teams. That means they will play whoever is most committed to playing defense. Coincidentally, defensive stats are the rarest and hardest to dominate in fantasy basketball.
To give you a perspective, there are exactly 11 players in the league right now averaging at least a steal and a block per game. There are a handful of others that fall short by a hair but let that sink in for a moment. Only Anthony Davis, Andre Drummond, Jaren Jackson, Jr., Giannis Antetokounmpo, Nerlens Noel, Marc Gasol, Jusuf Nurkic, Robert Covington, Nikola Vucevic, Dewayne Dedmon, and Draymond Green are doing that. (In case you did not notice, 9 of the 11 are center-eligible). That should give you an idea about how important you should try dominating the defensive categories.
That said, it's very important to harness defensive stats from your centers like rebounds, blocks, and even the occasional steal while providing high FG%. If your center can score and can hit a three-pointer, then consider yourself lucky. (Blake Griffin, Karl-Anthony Towns, Marc Gasol, Nikola Jokic, Nikola Vucevic, and Joel Embiid are the only eligible centers that average at least 15 points and 1 3PM a game.)
It's also important to draft the correct centers for specific league types. Unless you punt FT%, it's probably not a good idea to draft Andre Drummond early in roto leagues but he can easily dominate in points leagues with averages of 16.8 points, 15 rebounds, 1.6 steals, and 1.8 blocks.
4.) Patience is key.
Nobody busts out right out of the gate and if you see players that are not meeting expectations, give them ample time. Never cut bait two weeks into a seven-month season unless it's pretty clear your guy is not in the rotation.
This is not an easy thing to do but you have to wait it out especially for players who are on new teams. On the other hand, if somebody gives up on a high-upside player, try to take advantage by scooping him up on the wire.
5.) The Time To Take Chances
As soon as the middle round ends, it's time to abandon the strategy of drafting the best player available. This is the time where you need to use your gut a little bit. Is this rookie handed the keys to the franchise right away? Was Player A traded opening up minutes for Player B?
There is no sense in going for someone like Taj Gibson or Marvin Williams at the tail ends of the draft. They will probably be the same player or regress after adding a season more to their mileage. Instead, go for Domantas Sabonis or Marvin Bagley. The last couple picks are probably reserved for high-upside players who can be dropped for some hot waiver wire free agent or for someone who somebody else dropped.
6.) Consider Positional Eligibilities
While it's not advisable to draft for positions early, it's really going to help if a drafted player has more than one positional eligibility. In the example mentioned on #2, it wouldn't really matter if you, say, draft Curry in Round 1 and Irving in Round 2 because both of them are SG eligible.
Multiple eligibilities make your roster flexible and it is especially helpful when injuries happen to keep the production flowing. Let's put it this way: If two players are somewhat similar in terms of production, always go for the one with more eligible positions. You'll never know when that extra position comes in handy.
7.) You Won't Win Every Category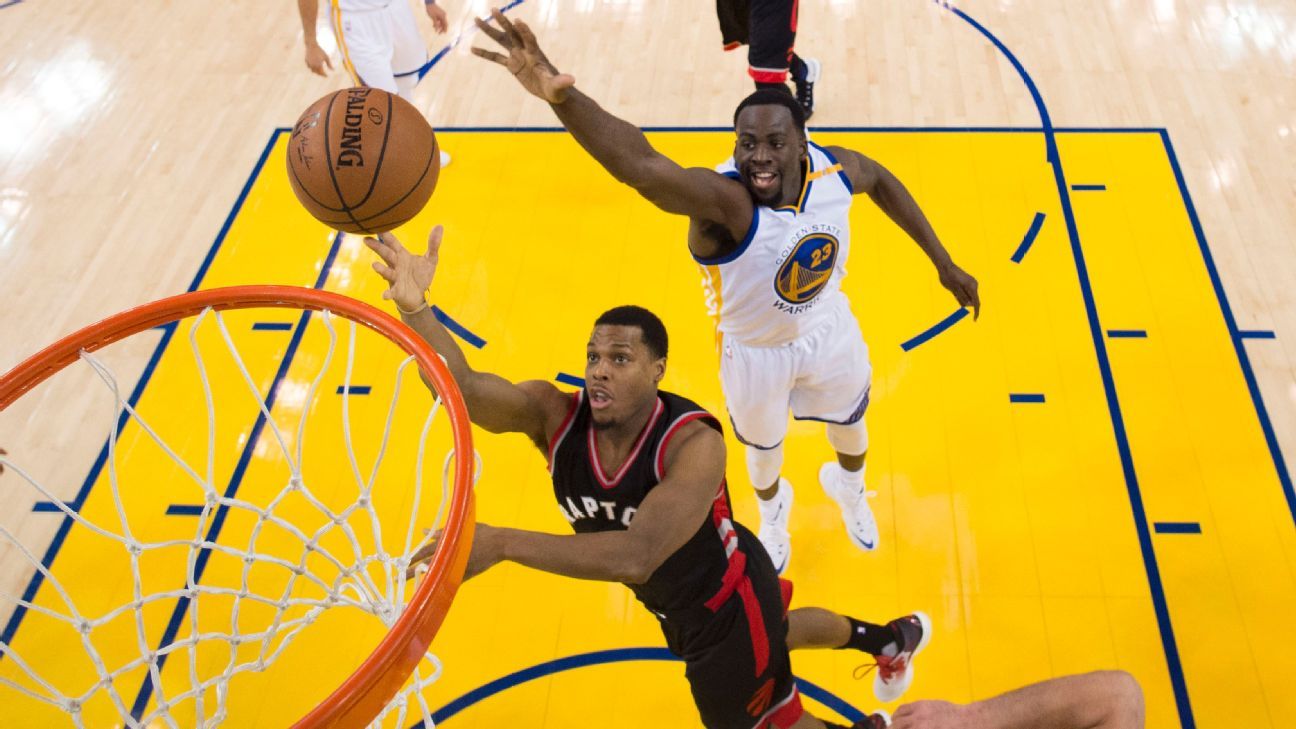 It's a tough pill to swallow especially for new owners but in 8 or 9-cat leagues, it's virtually impossible to be competitive in all of them. With that in mind, you can probably select a few categories to focus so you can dominate on those (the aforementioned defensive stats are good categories to start with).
It is easy to be tempted to round out other categories in which you are lacking in the later rounds but it's a more sound strategy to solidify your dominant stats further. Late-round picks rarely make a difference anyway and their spots should be used to amplify your already-solid categories instead of spottily contributing some other stats.
8.) Never Approach Fantasy Basketball Like A Fan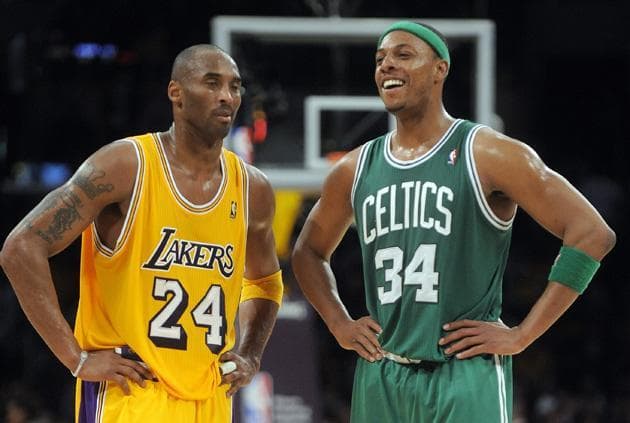 There's a reason why it's called FANTASY basketball. If you're a dyed-in-the-wool fan of a certain team, this may be the hardest advice to follow. You have to abandon those biases and stick to the best fantasy basketball strategy which often does not involve drafting your favorite player and snubbing a more productive one that you hate.
Featured Image:
Best Fantasy Basketball Draft Strategy
6,156 total views, 2 views today