I pretty much bummed out my suggestions the last time out, with Brandon Ingram, Marcus Morris, and JJ Redick all struggling. Malcolm Brogdon was still out because of cervical strain and in his place, Aaron Holiday had a pretty solid game. We have six games for Sunday so that gives me a lot to work with and regroup.
Here are my NBA DFS value picks for Aug. 2, 2020.
The Studs
Jayson Tatum, SF/PF, Celtics
Yahoo: $42
Draftings: $8,200
FanDuel:$8,200
I know Giannis Antetokounmpo and a lot of top-dollar guys looked good in their first game, but I'd like to keep some financial flexibility throughout the rest of my lineup. That said, Tatum had a miserable offensive game against the Bucks, but I don't think he'll be held to 5 points ever again. There's some risk here but I don't see Tatum flaming out against the Blazers this time.
Caris LeVert, SG/SF, Nets
Draftings: $7,800
FanDuel:$7,800
LeVert had an inefficient shooting game in their Orlando bubble debut, but then again, he produced 17-2-7 with a steal. That's still pretty solid. However, in order to justify his classification as a stud, he had to give me at least 40, which I think is very possible against the defensively-challenged Wizards.
The Middle Men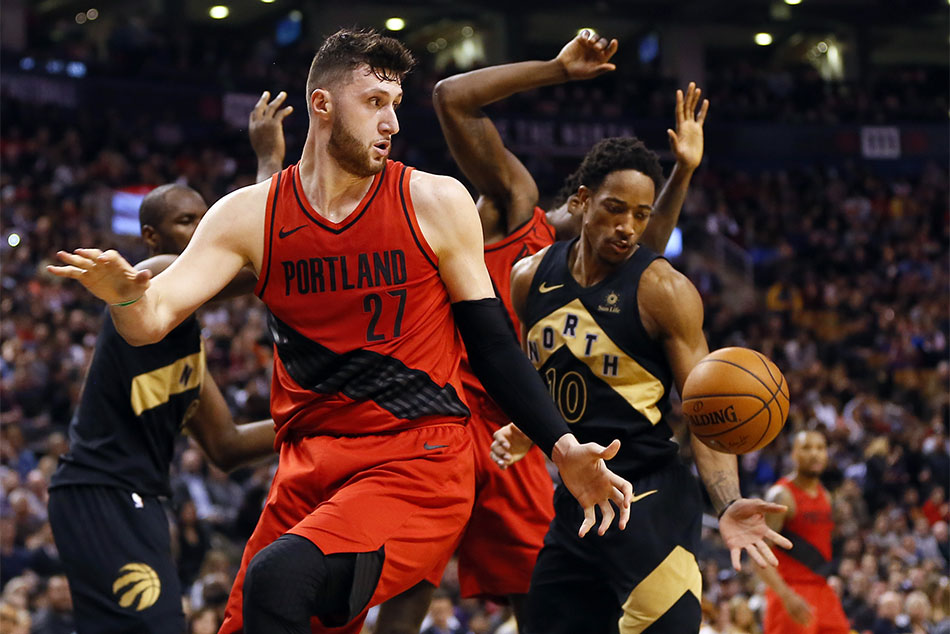 DeMar DeRozan, SG/SF, Spurs
Yahoo: $36
Draftings: $7,600
FanDuel:$7,800
This Spurs is exclusively Derozan's team now with LaMarcus Aldridge ruled out for the season. Derozan started slow the last game but ended up with 27-5-10. You may have to look in the other direction if you're playing Yahoo because he is rightfully priced at $36 there. But, at DraftKings and FanDuel, the guy's salary is below Caris Levert, which I think, is almost criminal.
Jusuf Nurkic, C, Blazers
Yahoo: $31
Draftings: $7,700
FanDuel:$7,500
The Bosnian Beast hit the ground running in his first game since a pretty bad knee injury. He had 18-9-5 plus two steals and six blocks but all of that is pretty inflated because the game went to OT. Still, there is no doubt that Nurkic is the main big man for the Blazers and he is justifying Terry Stotts' trust in him.
The Bargains
George Hill, PG, Bucks
Yahoo: $10
Draftings: $3,900
FanDuel:$3,800
Every time you can add a low-risk guy at the minimum, you have to take it. That's the situation now with George Hill as he takes over the starting PG role with Eric Bledsoe still out. He does not offer a lot of upside but he did have seven points, four rebounds, and four assists the last time against a pretty good defensive team in Boston. He may do more against the free-wheeling Rockets.
Another option here would be Ish Smith, who is only at $3,800 at DraftKings. He is at $5,000 at FanDuel, so you may want to look the other direction.
Danuel House, SF/PF, Rockets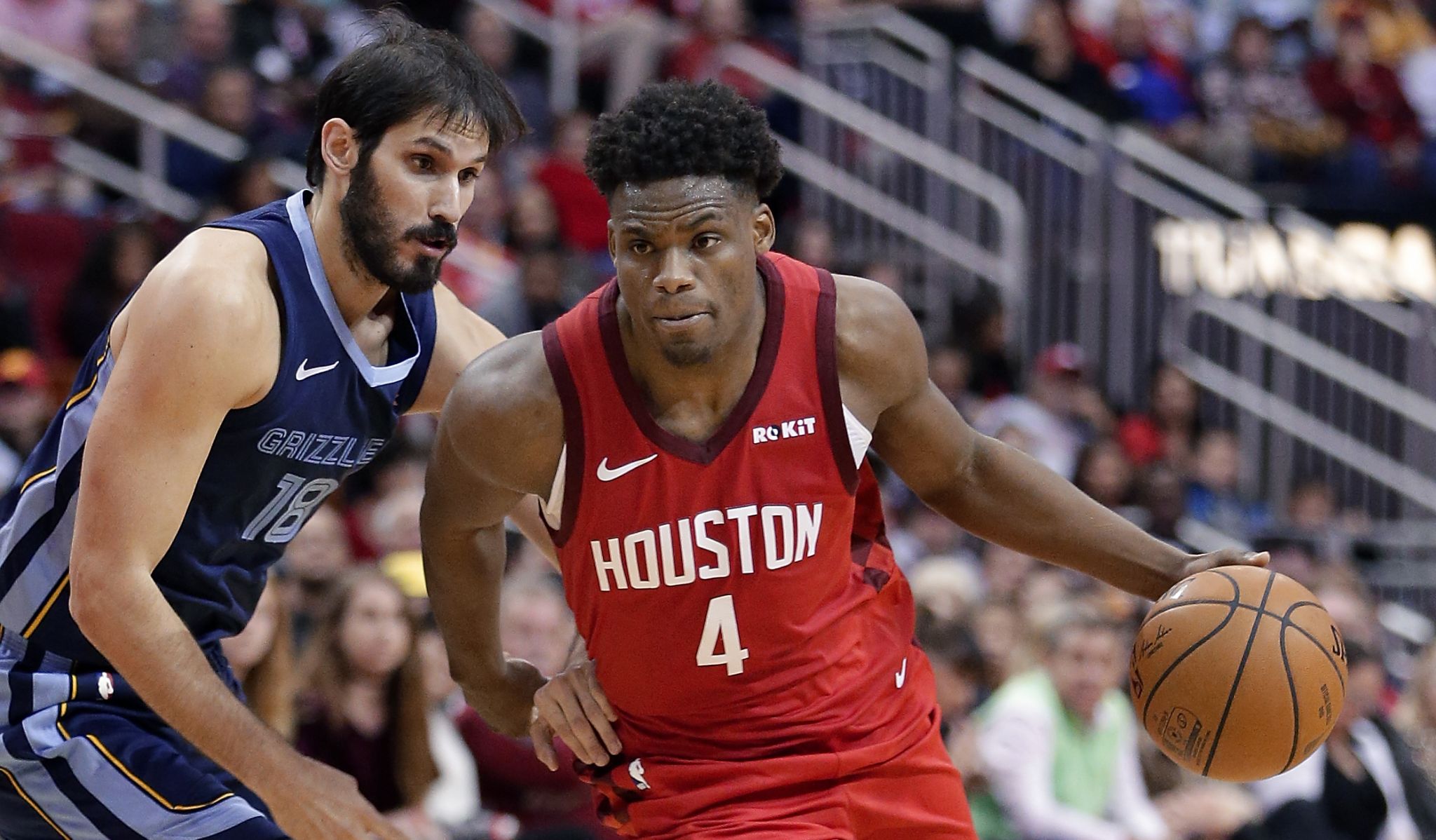 Yahoo: $12
Draftings: $4,400
FanDuel:$4,200
House has always been underpriced in DFS, but hey, I am not complaining! He is a contributor in multiple categories which is why he can easily get you fantasy points at the low 30s routinely.
P.S. Let's see how a lineup of Tatum-Levert-DeRozan-Nurkic-House-Hill plus Ish Smith and Robert Covington does in DraftKings.
Featured Image: USA Today Sports
502 total views, 2 views today