Thurday's picks were a rousing success so I've got to roll at least one more time:
The Jazz lost to New Orleans, no thanks to Brandon Ingram's career-high 49 points, but Rudy Gobert is still on that unbelievable streak. That's now five straight double-doubles for the Stifle Tower (17 points, 14 rebounds) but the four assists and three blocks made all the difference. As predicted, Kemba Walker was a little more aggressive than he was the past few games and racked up 40 points and 11 rebounds plus three assists and a block.
Lonzo Ball was so-so and was atrocious from the field. He made it up though with 13 assists (plus five points, four rebounds, and two blocks). And oh my Jingles, the Aussie came up with a solid line as well (12 points, five rebounds, six dimes, two steals). Lou Will was average largely because of the blowout but he will get it done next time.
It would seem like the bargains let me down. Mikal Bridges did play 34 minutes as expected but did not impress much with his stats (7 points, five rebounds, four assists, with 4 TOs). They got the win so the Suns has got to be feeling good. Not us fantasy owners, though.
Here are my best DFS options for Friday:
The Studs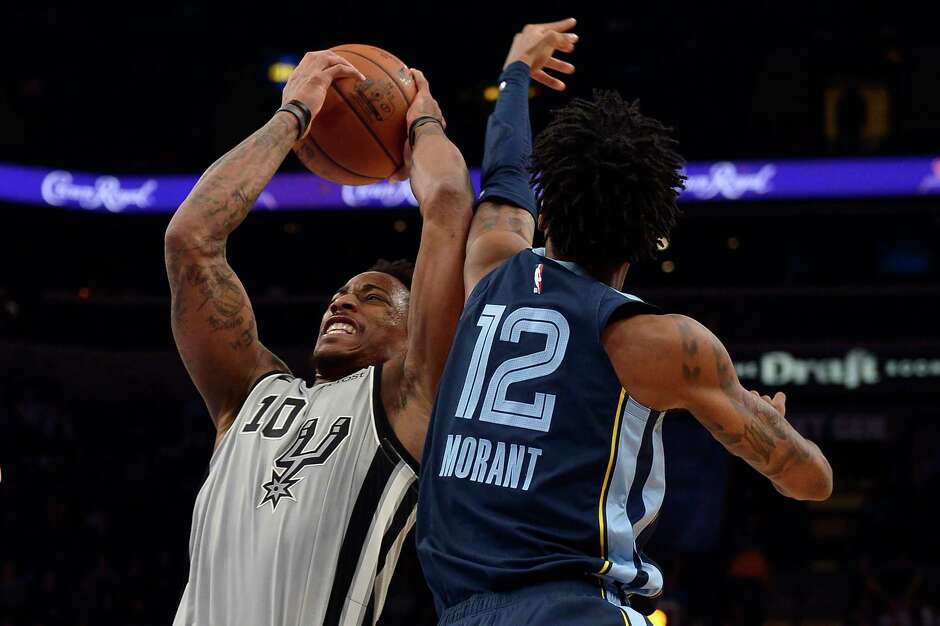 Luka Doncic's salary ($57 at Yahoo, $12,400 at DraftKings) is sky-high right now that, for me, the only thing that would justify it is if he's dropping at least 60 FP. My only concern is, he only got to 60 once in the last five games. However, he may have a chance against Portland, who is at the bottom 10 this month in defensive rating.
That said, my strategy would be to divide those dollars for Ja Morant, who is inexplicably priced at $30 at Yahoo, and is averaging 21 points, 5.8 rebounds, 9.8 assists, and 1.3 steals over the past four. You may have to try a little harder to acquire him at DK since he is now at $8,000. However, that kid's confidence is stratospheric right now that I feel I should be part of that ride.
Another one that I am strongly considering is DeMar Derozan, who is having five-game averages of 29.4 points, 6.2 rebounds, 6.2 assists, and 1.2 steals. He has had at least 42 FP in each of those last five games (at least 44 at DK). The only problem is Atlanta seemed to have buckled up on defense in January so far, ranking 12th in defensive rating for the month.
Some Awesome Value
As long as Joel Embiid is out, I'll probably go to Al Horford each time since he is going to get you 30 FP with no problem. His salary could be another issue ($30 at Yahoo, $7,500 at DK), so I'd understand if you're going to look the other way.
If you do, take a long look at Jaren Jackson, Jr (34.8 FP over the last 4 games at DK) and Kevin Huerter (34.2 FP over the past five).
The Bargains
There are no major injury reports for Friday that means you have to be creative and find someone in the near-minimum that can contribute. That's hard but at Yahoo, Dwight Powell ($12 and $5,100 at DK) is your guy, as he has now averaged 16 points and 7.7 rebounds over the past six games.
At DK, Jeremy Lamb is available for only $4,600. Yeah, I know he's struggling but Justin Holiday won't be shooting this well forever. Lamb is still playing 25 minutes a night in probably the worst stretch of his season so the opportunity is there. He'll probably can give 25 FP easily is his shot is falling. Hell, he is good for almost 20 FP when he is just shooting 40% from the floor in the last five.
Featured Image:
DARRON CUMMINGS / AP
2,734 total views, 2 views today