Let's do best value picks once again since the last time I did it, it was raining fantasy points all over. Here's a short recap:
I recommended Devin Booker and Rudy Gobert and boy, were they nuclear. Booker stuffed the stat sheet (39 points, seven rebounds, three assists, two steals) and Gobert dominated the glass while scoring over 20 for consecutive games (22 points, 18 rebounds, four assists, one steal, and two blocks).
Eric Bledsoe was below average by his standards but he only played 21 minutes because it was a blowout. However, if you happen to pick up Ja Morant, that 26-5-8-1-1 stat line was delightful.
OK, for the bargains, Eric Gordon (23 and 4 plus an assist and a steal) did his part while Maxi Kleber was solid considering his near-minimum salary (11 points, seven rebounds, one assist).
Now, here are my best value picks for five games on Thursday:
The Studs
Devin Booker and Rudy Gobert happens to be playing Thursday so y'all know how this goes. Except, I am going to throw a curve ball and pick Kemba Walker ($30 at Yahoo, $7,300 at DraftKings) over Booker because obviously, he had to shoulder more of the offensive load with Jayson Tatum out. Walker has not been the Kemba early in the season but a showdown with Milwaukee could be the wake-up call he needs.
With Gobert, I don't think anyone in New Orleans can keep him off the boards although if Jahlil Okafor (Questionable for Thursday) replicates that solid game at Detroit, he may present a challenge for the Stifle Tower. Otherwise, I expect Gobert to feast once again.
Some Awesome Value
In here, I am looking at a pair of guards. I got Lonzo Ball, who has averaged 43 FP at DK in the last five games and Lou Williams, who will experience a bump in usage with Paul George out in the foreseeable future.
You can probably accommodate both in Yahoo but Lonzo has skyrocketed since ($7,900). In that case, Joe Ingles ($23 at Yahoo, $6,100) is not a bad choice either, given he had back-to-back games of at least 40 FP each.
The Bargains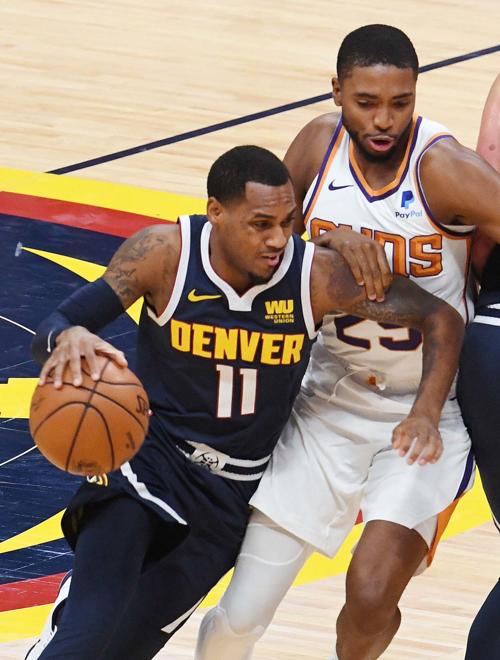 A couple of injuries to certain teams will open up minutes to reserves and you bet I'm watching all of that.
Kelly Oubre Jr. has already been ruled out and that means Mikal Bridges will see an uptick in minutes ($12 at Yahoo, $4,500 at DK). For that same reason, Monte Morris will probably see a bit more action with the starters with Jamal Murray nursing a badly sprained ankle.
And of course, if you a want a bargain, monitor the situation down in New Orleans. Okafor is questionable but Derrick Favors is probable, which means the backup minutes will probably a tossup between Jaxson Hayes and Nicollo Melli. I like Melli's well-rounded game but I think he will only have meaningful playing time if Favors returns with a minutes restriction or Brandon Ingram (probable for Thursday) won't be good to go. Otherwise, you can just leave him out cold.
Featured Image: Jake Roth-USA TODAY Sports
2,010 total views, 4 views today