Let's start this time with my worst suggested pick for on Feb. 21 and that's taking a flier on Kevin Porter, Jr. Nothing could be a worst day for picking KPJ as he played only under 13 minutes (ejected for two technicals) with almost nothing to show for it.
But you know what could hurt more than the KPJ pick? Donovan Mitchell. Spida finished with only 12 points, one rebound, and four assists. I personally think he is worst choice out of the three mid-salary guys that I suggested because, well, he' worth more than Shai Gilgeous-Alexander and Serge Ibaka. SGA flirted with a triple-double (11 points, nine rebounds, and nine assists) so he's fine but Ibaka only played under 26 minutes since they're blowing out Phoenix.
Same thing can be said of Kyle Lowry, who hits double-digit assist numbers for the fifth consecutive time. The six turnovers did hurt but it was hardly felt because they were up big. If you happen to choose Jayson Tatum (28-11-3, a steal and a block) and Zion Williamson (25-4-3 plus a steal), then you are in better shape although a closer game would have upped Williamson's value a little more.
The best suggestion of the night was Dejounte Murray, who was phenomenal in the Spurs win over Denver: 23-7-4 plus four steals.
Here are some of my suggestions for Feb. 22:
The Studs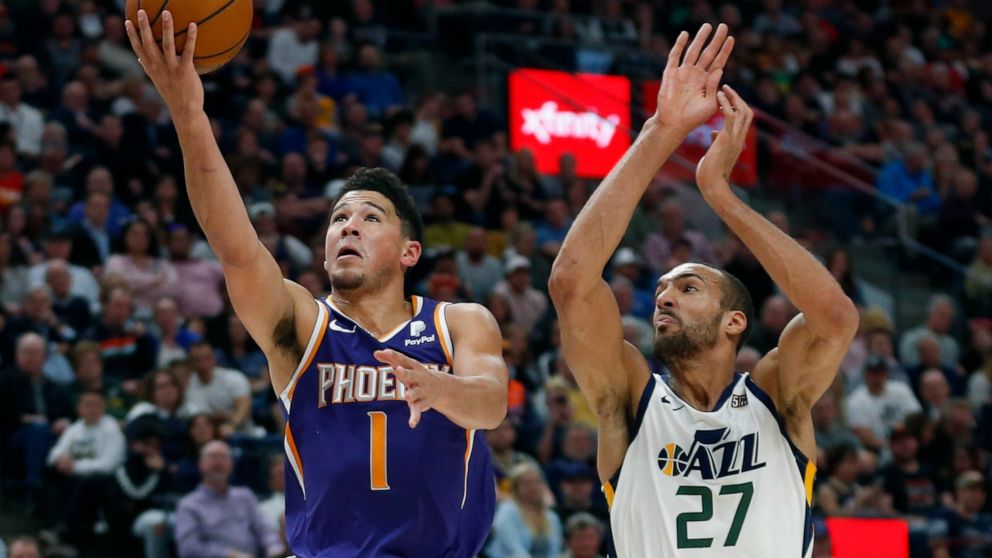 With a matchup against Houston, I'd do Rudy Gobert in a heartbeat, especially at DraftKings where he is under $8,000. That's understandable since he only has three plus 40-FP games in the past 10 but there is nobody that can stop the Stifle Tower on this matchups.
Another sub-$8000 superstar I'm looking at is Devin Booker ($7,900 at DK, $38 at Yahoo). This will be the first time that the Suns are facing the Bulls for this season, but Booker averaged 24 points, five rebounds, 6.5 assists, and 1.5 steals against them last year.
Selecting Booker and Gobert at DK will open up a lot of opportunities when it comes to picking up players from the high-600 and low-to-mid 7,000 range.
Some Awesome Value
With Kyrie Irving out, I really like the fantasy outlook of Caris Levert and no doubt, I will have him in my roster. He is worth $26 at Yahoo and $7,000 at DK, but that's no problem since he has topped over 40 FP in four of the last six.
Again at DK, Tobias Harris ($6,800) is a strong pick in my opinion since he has historically did well against the Bucks this season. In two games versus Milwaukee which they split, Harris averaging a cool 23.5 points, 5.5 rebounds, three assists, and a steal on 46% shooting. But since he is at $30 at Yahoo, I'd look at other options from the 23-27 dollar range.
From a consistency standpoint, I'd pick Miles Bridges, who has hit 20 points in six of the last eight. Eric Bledsoe and Robert Covington are also in play, but I would rank Bridges, RoCo, and Bledsoe based on their body of work in the last few games.
The Bargains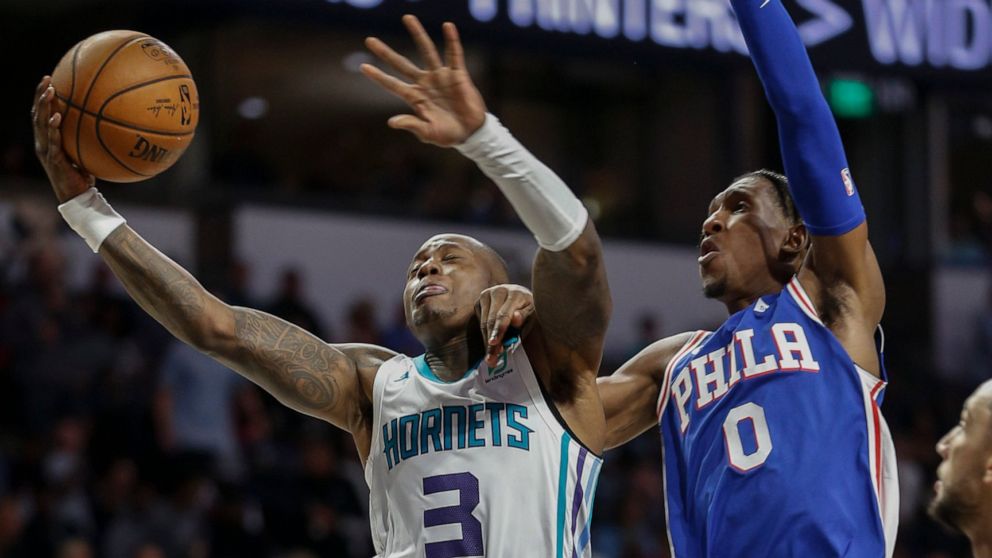 I'd be having an eye on Malik Monk on this one, again on the basis of consistency. Monk stayed hot by scoring 25 points in two consecutive nights now and at $15 at Yahoo and $5,100 at DK, he is worth just enough to make it easy for us to find out if he could keep it rolling.
I don't want any more surprises this time so I'd go for Josh Richardson who appears to be back carrying his usual workload after missing some time. J-Rich is also at $15 at Yahoo and a cool $4,400 at DK.
Another name I could throw out there is Cam Reddish, who will most likely get extended run with DeAndre Hunter out Saturday for personal reasons.
Featured Image:
Rick Scuteri/Associated Press
5,439 total views, 8 views today