I hope you logged early to check out the injury news before the Nets-Sixers game and made the necessary adjustment. Well, without Ben Simmons, that pretty much made Joel Embiid a must-roster and he did not disappoint. Here's a recap of my picks for Feb. 20.
Joel, Joel, Joel. Embiid took advantage of Simmons absence and brutalized Brooklyn. JoJo finished with 39 points, 16 rebounds, two assists, two steals, and two blocks.
Same thing with Bam Adebayo. History repeated itself with Bam torching the Hawks with 28-19-7 plus three steals and a block.
Caris LeVert started slow but ultimately outdid his salary by a mile. This is the numbers I expect from LeVert now that Kyrie Irving is done for the season: 25-6-5 plus a steal.
Like LeVert, RoCo was enormous in the Rockets win over Golden State as he finished with 20 points, five rebounds, and four blocks.
It's the bargains that I struck out with Coby White and Kendrick Nunn a little underwhelming. In one of my leagues, I tapped the services of Malik Monk, who was huge off the Hornets bench with 25-6-3 but I didn't mention him so I'll get the strike.
Here are my picks for Feb. 21:
The Studs
Zion Williamson! My! How good can this kid be? He has not even played two months and I think he is already one of the most unstoppable forces in all of basketball. The only thing that we must be careful about Williamson is if the Pelicans sit him on back-to-back situations, so monitor his status closely before the game. If he's a go, he should be in your roster especially at Yahoo where he is only priced at $33.
If Zion can't go, I'm going to take a look at Kyle Lowry, who has registered double-digit assists in four straight games! At only $7,700 at DK and $34 at Yahoo, he'll be a perfect candidate here to replace or be alongside Zion.
Still at DK, I'm eyeing Jayson Tatum in there since he is inexplicably worth only $7,800 while at Yahoo, it may be a little hard to squeeze $41 in a $200 budget.
Some Awesome Value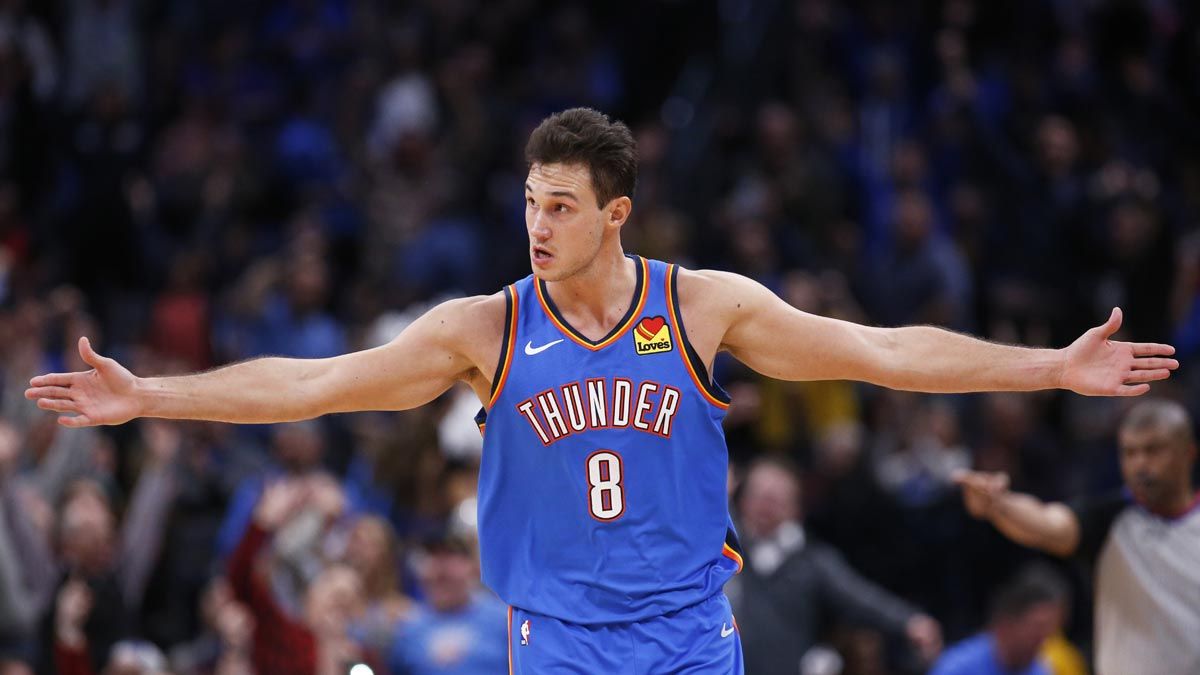 I'd be pretty much choosing from three guys here: Donovan Mitchell ($6,900), Shai Gilgeous-Alexander ($6,400), and Serge Ibaka ($6,500). Any of these three are very, very solid high-floor, high-ceiling guys who could make the difference.
At Yahoo, Danilo Gallinari and Malcolm Brogdon is in that range, as well. Gallinari has scored at least 28 FP in Yahoo in 19 of the last 24 games so the consistency is there. Same thing can be said of Brogdon, with over 30 FP in six of the last eight games.
The Bargains
I'd still consider Dejounte Murray a bargain at both platforms ($5,400 at DK, $21 at Yahoo). Same can be said of Kevin Porter, Jr., who the Cavs brass publicly want to give more opportunities to. Hell, they even want him running point at some stretches in the last 28 games! At $11 at Yahoo and $4,700 at DK, he is a decent streaming option down the stretch.
Featured Image: AP
3,132 total views, 4 views today