1.) Ja Morant is for real.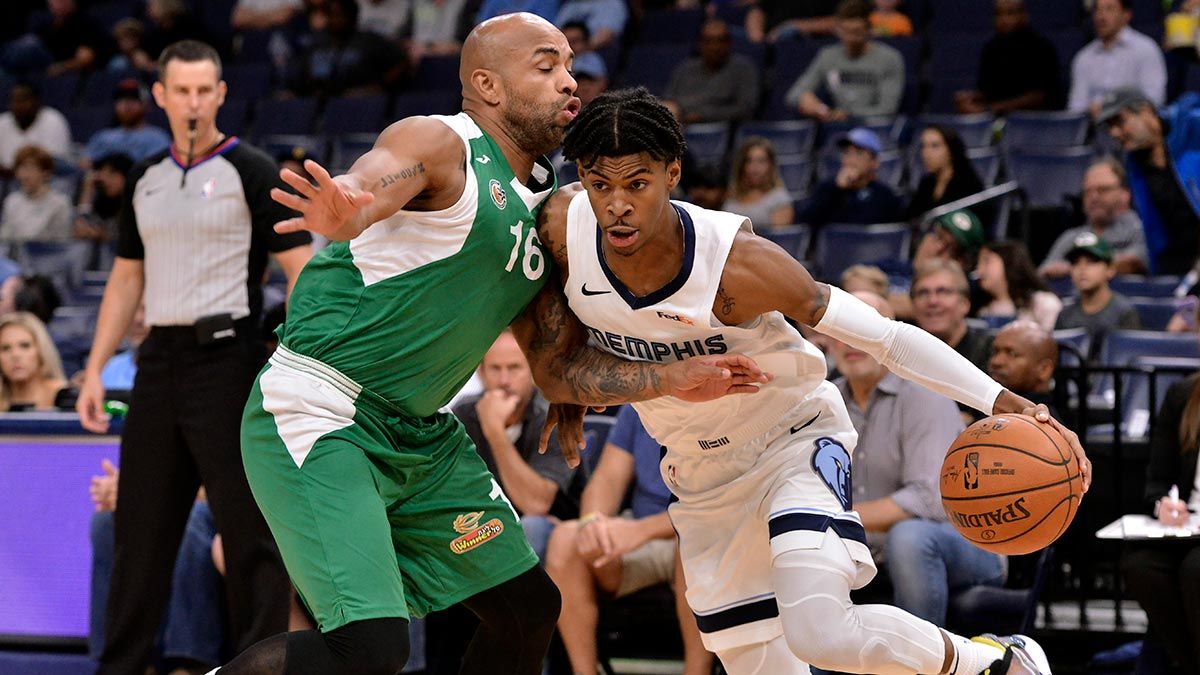 I know we shouldn't look too much into preseason but if it's portent of things to come, this guy Ja Morant is going to be elite.
Morant may not keep up his efficient shooting but he can slice and dice defenses with the best of them. In fact, he has a total of 17 assists in over 38 minutes of preseason playing time and only four total turnovers. That's a ridiculous 4.25 assist to TO ratio according to NBA Stats.
Expecting a complete game from the get-go may not be realistic but as soon as he figures out how to put everything together, he'll be a flat-out steal at his current ADP.
2.) Matisse is a (defensive) BULL.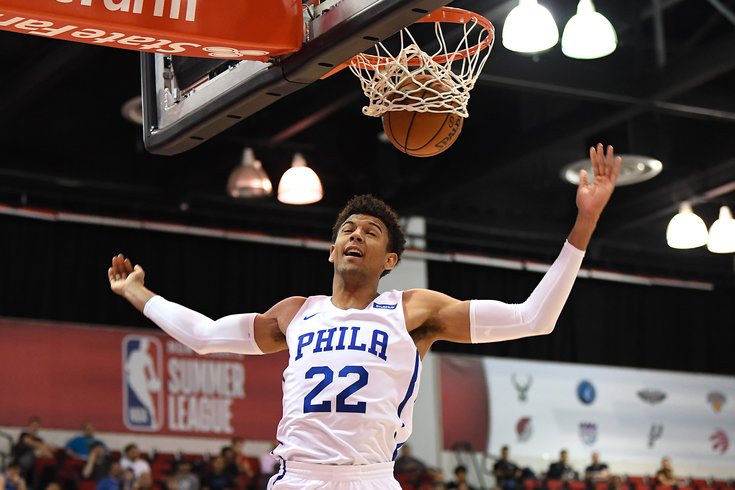 Specialists are more often than not one-trick ponies but if there are truly defensive specialists, it's Matisse Thybull. While it was against an equivalent of a U.S. college team they played againt (no offense to Guangzhou), there will be no doubt his defensive instincts and motor will translate to the NBA.
Thybulle had three steals and two blocks against Guangzhou in under 17 minutes which mirrors his usual defensive ways at Washington. There are only two players last year who averaged at least 1.5 steals and 1.5 blocks (Anthony Davis and Andre Drummond) and this rookie right here has a chance to be in such elite company right off the bat. Zone or man-to-man, the kid is going to be a defensive juggernaut.
3.) What about Sacramento?
The Kings are already offensive force last year and they are looking to be more of the same (with some clever tactics, as per Ben Falk). I called the New Orleans Pelicans a fantasy gold mine and I can say Sacramento is shaping up to be one as well, if not, they are already.
This is what I'm talking about: There could be as much as 7 roster-worthy players in the team, depending on what your league looks like. DeAaron Fox looks like a steal in Round 4, Marvin Bagley will break out, Buddy Hield is going to be a legit 20-pt scoring threat, and Bogdan Bogdanovic will surely compete for 6MOTY.
They are just outside the top 10 in pace this preseason but expect them to be inside the top 3 when regular season rolls around. Pace is never a guarantee of big things but it is an indication. The team will not be short of firepower.
4.) Markelle Fultz
Fultz will have a fresh start in Orlando but if the four preseason games are any indication, he will have ways to go before he'll find his shot. He was sub 30% on his field goal attempts and has not made a three in five attempts. However, he is averaging almost two steals and over four assists in 20 minutes a night so there's hope that he can provide some counting stats in fantasy.
5.) Rondo Jacking Up Threes
One of the concerns in the Rajon Rondo-LeBron James combination is Rondo's lack of three-point shooting. While they have found some semblance of success last season, it looks like they have taken steps to make things even better.
Rondo has been more than his usual self this preseason, averaging 13 points, three rebounds and five assists plus hitting two threes a game at a 50% clip. Nobody is expecting Rondo to be Steph Curry-esque but working on his shot will do wonders if he wants to stay on the court longer.
In deeper leagues, Rondo may have value especially because assists is one of the hardest stats to find in fantasy basketball. Now that he is more confident taking three-point shots, that will up only up his stature even more.
Featured Image: (Jose Carlos Fajardo/Bay Area News Group)
2,780 total views, 4 views today