My prediction about who to pick and avoid for the studs went south as Kevin Durant gave way to a vintage Kyrie Irving performance. Steph Curry proved me wrong with 38 markers along with 11 boards and 8 dimes.
For the mid-tier salaries, Enes Kanter delivered with another double-double performance while Evan Fournier (my AVOID pick) was pretty decent. On my bargains picks, it was Xavier Tillman and DeAnthony Melton who provided the decent numbers. But then again, RoCo had 19 points and 9 rebounds (my AVOID pick), but I guess everybody puts up numbers against Washington so I'd consider that a blip in the radar.
Here is my Pick and Avoid suggestions for Feb. 3, 2021:
The Studs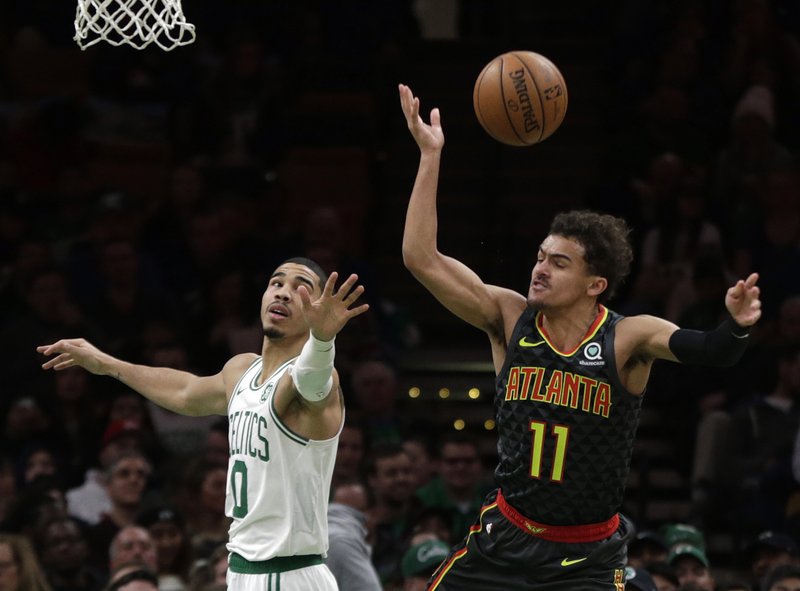 Who to Pick: Trae Young, PG, Atlanta Hawks
Young had been on a roll lately, averaging 33 points and 10 dimes in the past four games. He made 48 free throws across that span so, it's never a worry how Trae gets his points. The only concern for him is turnovers but I do like him for his explosive potential coupled with a decent salary across the Yahoo, FanDuel, and DraftKings platforms.
Who to Avoid: Jayson Tatum and Jaylen Brown, Celtics
The Celtics have played three games in four nights, so I think fatigue will be a factor here. Their guys are still relatively young, but you can only expend so much energy, especially with how close their last two games were.
The Middle Tier
Who to Pick: Thaddeus Young, PF, Chicago Bulls
Young has been putting up excellent numbers hovering around the 40-FP mark in each of the last three games. He has gotten a lot of opportunities with Wendell Carter Jr out and even though he's coming off the bench, he is still logging 28 minutes a night over the past four. He is good for 10.8 points, 8 rebounds, 7.5 dimes, and 1.5 steals in that span.
Who to Avoid: Kevin Huerter, SG, Atlanta Hawks
He is really struggling right now, so there's no point in taking him. Even though he has played 30 minutes a night in each of the past three games, he has gone 9-of-29 over that span.
The Bargains
Who to Pick: Theo Maledon and Miles Bridges
With OKC missing Shai Gilgeous-Alexander, look for Maledon to handle primary point guard duties. He has hit double-figures scoring in three consecutive games.
Bridges will also have lots of opportunities with PJ Washington missing time. He has not made the jump statistically this season, but this could be a mark of a turnaround for the uber-athletic forward. Or if you're feeling lucky, maybe Malik Monk turns nuclear again with both Washington and Terry Rozier out.
Who to Avoid: Lou Williams, PG/SG, LA Clippers
Williams has not been starting and closing games for the Clippers even with Patrick Beverley out. I think he really is not an option at this point.
Featured Image: from ABC News
339 total views, 1 views today