Unless you lived in a pineapple under the sea, your social media News Feed may have flooded because of the latest major trade in the NBA. Rajon Rondo (along with Dwight Powell) was dealt to the Dallas Mavericks in exchange for Jameer Nelson, Jae Crowder, Brandan Wright and two future first round picks.
Talking about the rich getting richer.
From a realistic perspective, it tells us two things: The Boston Celtics is in full rebuild mode while Mark Cuban's crew is serious about contending. After drafting Marcus Smart sixth overall last June, many thought that would make Rondo expendable and its only a matter of time before he's shipped somewhere. They were right.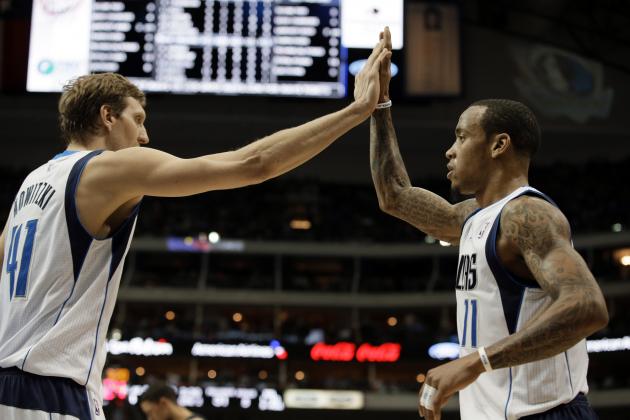 Any time you add a player of Rondo's caliber, that's always a plus. Armed with long limbs, huge hands and fast-twitch reflexes, the former Kentucky Wildcat is a pest on defense and a pure as any point guard you will ever see. He was named an All-Star and to the All-Defensive team four times and is the motor of the 2008 Celtics squad that hung the 17th banner in franchise history. Needless to say, his feisty ways should come in handy against the likes of Steph Curry or Tony Parker or Mike Conley.
The Mavericks were alright even if it didn't pull a trade (19-8) but management and front office reckon OK wouldn't cut it in a tough Western Conference. On paper, with all his pedigree and accolades, Rondo could be the guy that can catapult Dallas from middling to contending, from good to great. Putting him on the court with the likes of Dirk Nowitzki, Monta Ellis, Chandler Parsons, and Tyson Chandler is like a team you could assemble in the NBA 2K series.
In reality, this trade is a season-altering moment for Dallas while allowing Boston to play their cards a little bit, develop the youngsters and hope to hit a homerun with a free agent signing or two. Wright and Crowder are expiring contracts while Nelson has a relatively cheap salary with a player option after this season plays out, which means cap space and more cap space for the NBA's winningest franchise.
In a fantasy standpoint, it could get a little tricky for both sides. For the Celtics, the likely immediate beneficiary would be Smart but coming off a major ankle injury, will it be wise to give him the bulk of minutes? Probably not so the likely play here is a point guard by committee approach with Nelson, Smart, Phil Pressey, and Avery Bradley handling point duties. Unless someone steps up and claims his right to the lion's share of minutes, this situation should be closely monitored.
Wright, on the other hand, would have some problems getting close to the 19 minutes he regularly get in Dallas with Kelly Olynyk, Jared Sullinger, and Tyler Zeller all playing major minutes. However, as the former Tar Heel has proven in the past, he doesn't need that much minutes to produce at least deep-league-worthy numbers.
For Dallas, there might be a little adjustment period at first which, too, is worth a look. Devin Harris and fan-favorite J.J. Barea are still there while Monta Ellis needs to handle the rock often to be effective. Ellis has a team-leading 28.8% usage rate which is ahead of Nowitzki's 26.9%.
Rick Carlisle may opt to play Harris and Rondo together for stretches, but that could be problematic with both guards being non-shooters, though the former have improved massively in that regard recently. Harris will likely continue to start for a few games and get relegated to a bench role later but everything is written in water for now.
As previously said, it's interesting to see how this plays out initially, but there's no reason to believe Rondo couldn't do what he always does with the basketball. If anything, his league-leading 10.8 assists an outing could spike up, which is ridiculous. However, that could also mean a drop in his already-anemic scoring but of course, you don't draft the guy for the points.
Bottom line: The fantasy game-changers should come from the Green corner so monitor their guard rotation for a few days and swoop the most consistent one/s. My guess and makes the most sense at this point is Marcus Smart. You don't draft a guy that high and simply burn his behind on the bench. Minutes= production so as long as Brad Stevens gives Smart the green light, he's going to find his way and be a fantasy force sooner rather than later.
1,440 total views, 1 views today