It's playoff time and most likely, some of your best players and glue guys–or a mixture of both– are either hurt or resting. If that's the case, here are some top playoff pickups to help your fantasy playoff push.
Donatas Motiejunas, PF/C
As far as multi-category bigs go, D-Mo is probably the best that's still available in standard leagues right now. He doesn't swat many shots at that position, but you can't be picky because he contributes in just about everything else. His value just rose up after teammate Terrence Jones suffered a collapsed lung against the Nuggets and over the past four games, the Lithuanian big man averaged 16.3 points, 5.3 rebounds, 4.3 assists, 1.5 steals and a three pointer per game.
Evan Turner, SG/SF
Speaking of across-the-board contributors, the former Ohio State Buckeye has been one since college. His professional career may not have wound up as smooth as he'd like it to be, but coach Brad Stevens has tapped into that Evan Turner of collegiate old.
Over the past five, Turner dropped almost 17 points, six rebounds, and nine assists on the opposition on an insane 57% clip from the floor. He doesn't shoot too many three-pointers and his FT% leaves a lot to be desired during that stretch, but you can do worse than riding this hot streak from Mr. Turner.
And did I mention he got himself a triple-double just last night?
Steven Adams, C
True big men are hard to come by especially in the waiver wire this late but Steven Adams has upped his value because of rotational problems in Oklahoma City. The Thunder, in the middle of a playoff push, has just lost Serge Ibaka and Nick Collison to various injuries, but thanks to Adams' contributions, OKC's still in pretty good shape to hold onto that eighth seed, at least for now.
Last five-game averages: 12 points, 13 rebounds, over a steal and block.
Ish Smith, PG
If you can swallow the bad FG% just to accumulate assists, the new starting point guard in Philly may just be your man. Smith took over Isaiah Canaan's spot and has tallied averages of 13 points, almost nine assists and two steals over the past four games. That number of dimes can hold anybody afloat.
Anthony Morrow, SG/SF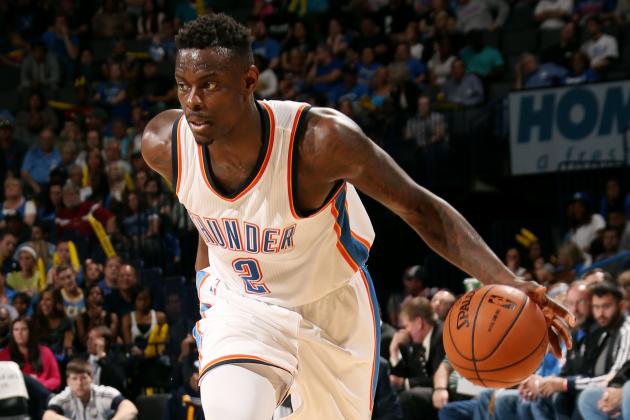 As hot as any shooter right now, Morrow has hit at least two three-pointers in a span of 7 games. He made six treys twice and drilled three rainbows thrice over that same period. All in all, Morrow has averaged 16.6 points, 2.7 rebounds, 1.1 steals and almost 4 treys a night during the past 15 days.
1,400 total views, 1 views today