Nikola Jokic and the Best Value Picks for NBA DFS Monday– Mar. 4, 2019
The Studs
Nikola Jokic, C, Denver Nuggets
The best matchups to choose are those between playoff-bound teams in the West, exactly what Nuggets v Spurs brings. Jokic would be the best big man in this outing, no disrespect to LaMarcus Aldridge, and is a consistent triple-double threat. He played only 22 foul-plagued minutes and still contributed 20-9-7 with 2 steals and 2 blocks in his last outing. If he gets the foul problem out of the way, the Joker can get 60-FP in his sleep.
De'Aaron Fox, PG, Sacramento Kings
Fox and the Kings are coming hard for a playoff push and with a favorable matchup, expect Sacramento's point guard to deliver. He as at least 34 fantasy points in each of the last five games including two where he had over 40 FP.
The Middle Men
Josh Richardson, SF, Miami Heat
Richardson had three solid games in a row, averaging 17 points, 4.7 rebounds, 4.7 assists, and a steal. Not spectacular but enough to net him at least 30 FP in each of these games, which is still very doable with a matchup with the Hawks on Monday.
Joe Ingles, SF, Utah Jazz
Speaking of solid, Jingles has been a steady force for Utah, dropping 5 straight games with over 30 FP. They have won all of these games and Ingles is a big reason why with a string of highly reliable games.
The Bargains
Ivica Zubac, C, Los Angeles Clippers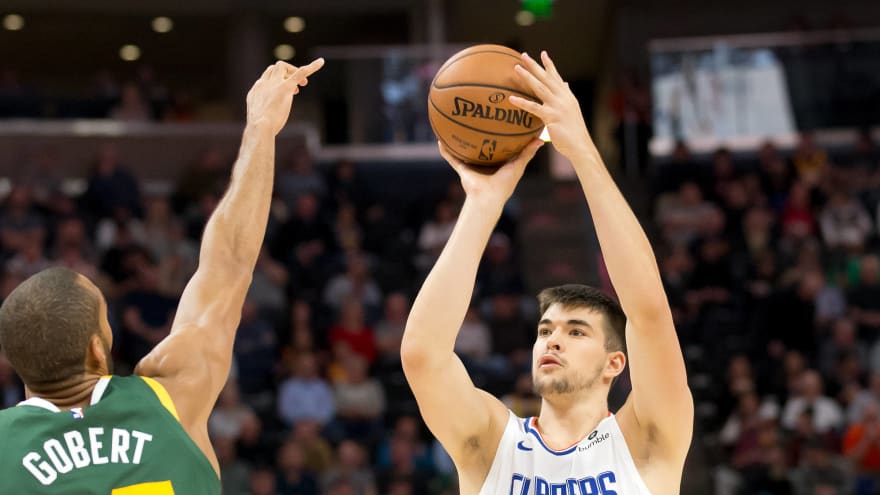 Zubac will look to make the Lakers pay in their Monday night tussle and it will be very interesting if he keeps up his recent production. He had over 20 fantasy points in each of the last five games which is still very valuable given the fact that he can be rostered for almost the bare minimum. He is averaging 8.5 points, 10.5 rebounds, 3.5 assists, and 1.5 blocks over the last two games.
Shai Gilgeous- Alexander, PG, Los Angeles Clippers
SGA is averaging 14.2 points, 3 rebounds, 2 assists, and over a steal per game in the last three which is still very good considering he is on a minimum salary on Yahoo. The Lakers are in shambles and notoriously very porous defensively so I think stocking up on Clippers players is definitely not a bad strategy.
Featured Image: AP Photo/David Zalubowski
3,378 total views, 4 views today