Looking from our TV sets, Stephen Curry looks like the smallest dude on the court most of the time. Well, maybe, that's because he is! But playing (and dominating) a game usually ruled by giants and freaks of nature says a lot about the guy's skill level. So, really, how tall is Stephen Curry?
Curry may look like an Average Joe out there with his NBA peers, but the truth is, he is way taller than the average American. In NBA standards, he may be short, but in reality, he is still over 14.5% of the American male population that is over 6 feet tall. Again, let's find out the mystery of all the Stephen Curry height talk.
 What is Stephen Curry's Real Height Then And Now?
To his credit, Curry did not attempt to hide his real height. From the 2009 NBA Draft Combine, Curry was listed at 6'2″ without shoes and 6'3.25″ with shoes. That's still pretty much his height when the NBA has this little height investigation last year. In fact, Curry was a tad taller than his Draft Combine height– 6'2.25″ without shoes. We'll give him that.
Steph Curry on the NBA's new height listings: "Without shoes, I'm officially 6-2 and 3-quarters. But I don't play basketball without shoes."

— Anthony Slater (@anthonyVslater) October 9, 2019
Okay, let me give you a little background on why the NBA wanted the players' real heights listed on their statistics. It's because the NBA is pursuing a partnership with gambling sites and finding out the truth about these players' height could bring a little more parity to the field. (Or at least that's the idea.)
Why Knowing Stephen Curry's Real Height Matters
Not that it matters now, but in hindsight, perhaps being two or three inches taller might have prompted a couple of teams to consider Curry in the top 5 of the 2009 NBA Draft. Scouts thought his natural position was the 2 and can see that he "lacks" the physical tools to play shooting guard in the pros. That includes his supposed lack of ceiling.
Hindsight is always 20/20, but the one team that could have taken a flier on Curry was the Timberwolves. They owned picks 5 and 6, drafted two point guards, and none of them was named Steph Curry. Ricky Rubio, whom they selected fifth, had a decent career but can be categorized as a journeyman, while Jonny Flynn (No.6) is already out of the league. If that's not messing up, I don't know what is.
Steph Curry's Journey From An Undersized Scorer to Two-Time MVP
As soon as he announced he'll be taking his talents to the NBA, Steph Curry was a walking question marker. Many labeled him a "tweener," a term for someone that scouts thought could not play one position and lacks other tools to play his "natural" position. After all, the concern of many experts was he could not be trusted to initiate the offense for stretches, and can't handle the physicality of the bigger guards.
For a while there, it looked like the scouts were right. Curry's handles dazzled, but his assists numbers were not eye-popping, and he can be a little turnover-prone. The shooting was there as predicted, but they're out of the postseason in his first three seasons there. Additionally, Curry had some serious ankle issues that saw him playing only 26 out of a possible 66 games in the lock-out shortened 2011-12 season.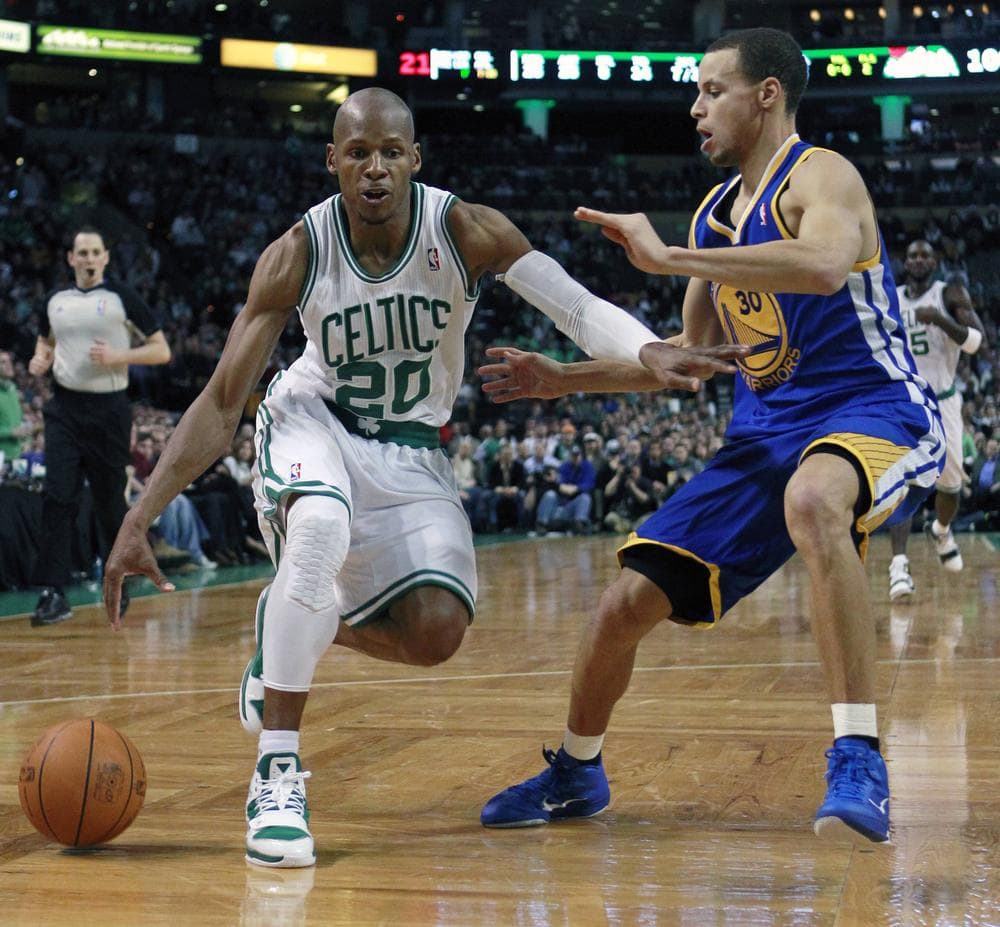 The 2012-13 season was a coming-out party of sorts for Curry. It was at that point in his career that he made the whole NBA know how terrifyingly good a shooter he is. As teammate Andrew Bogut said, "As soon as he gets the ball in the half court, he's in range." In that season, he broke Ray Allen's record for most threes. (Curry finished with 272, eclipsing Allen's 269. He went on to break his own record and made 402 threes in 2015-16.)
But what enabled Curry to become what he is as a player was the slew of shrewd moves by the front office. In his recent appearance on 95.7 The Game, West opened up about the transaction presented the perfect opportunity for Curry to flourish.
"A very popular player during my time up there, Monta Ellis was traded, and to me, that opened up [Curry's] ability to become who he is today," West said. I think it made him more confident. They weren't a good, I think, pair together, and they were both terrific players, really terrific players. But I think Steph was the person that had the most growth left in him, and when Monta left, you're seeing Steph Curry of today," the former Warriors exec added.
Three years later, Curry won his first MVP award, and the Warriors took home the championship after 30 years. In 2015-16, he became the only unanimous NBA MVP and then won two more titles.
Best Steph Curry Shoes
Curry's basketball career has always been interesting, but nothing was funnier than the story of how Nike lost him around his sneaker free agency in 2013. According to Ethan Strauss of ESPN, it took some disrespect and a pretty sloppy presentation that made Curry decide to go to another direction.
The pitch meeting, according to Steph's father Dell, who was present, kicked off with one Nike official accidentally addressing Stephen as "Steph-on," the moniker, of course, of Steve Urkel's alter ego in Family Matters. "I heard some people pronounce his name wrong before," says Dell Curry. "I wasn't surprised. I was surprised that I didn't get a correction."

It got worse from there. A PowerPoint slide featured Kevin Durant's name, presumably left on by accident, presumably residue from repurposed materials. "I stopped paying attention after that," Dell says. Though Dell resolved to "keep a poker face," throughout the entirety of the pitch, the decision to leave Nike was in the works.

In the meeting, according to Dell, there was never a strong indication that Steph would become a signature athlete with Nike. "They have certain tiers of athletes," Dell says. "They have Kobe, LeBron and Durant, who were their three main guys. If he signed back with them, we're on that second tier."
Nike is still the big boys in the basketball sneaker industry, but Curry's line in the Under Armour banner has produced some of the most underrated basketball shoes.
Here are 5 of the Best Steph Curry shoes:
SC3Zero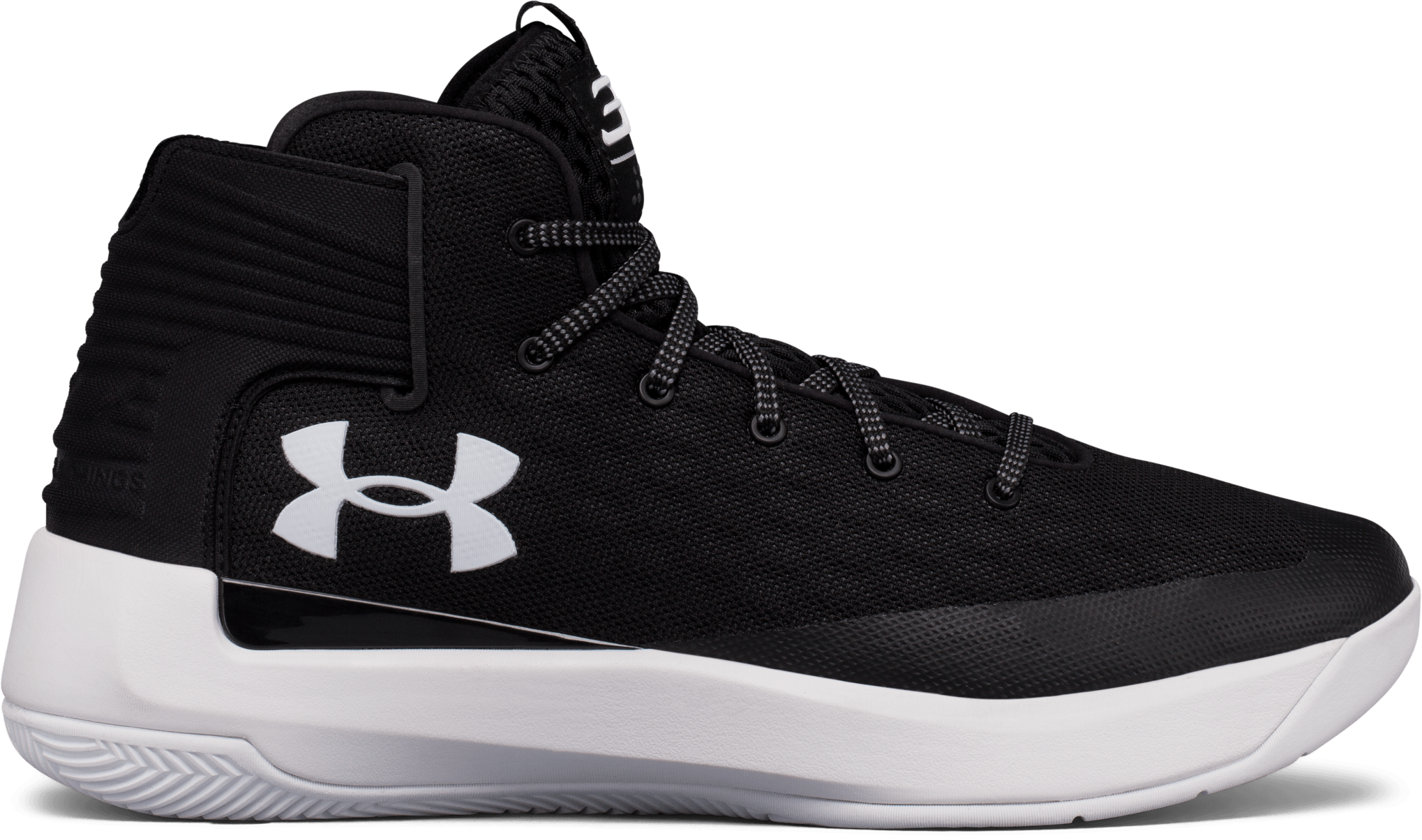 The SC3Zero is the budget version of the SC3, but overall, it may even be better than the premium model. It has the same traction and all of the good qualities of the SC3, but the SC3Zero may also have a better cushioning setup at only $90 SRP.
2. Curry 2.5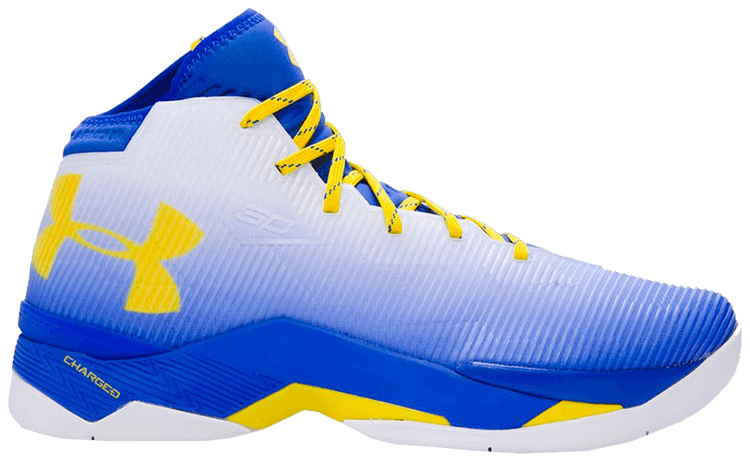 I am a huge fan of how the SC 2.5 looks, and the only thing that tops it is its performance. Some are not feeling the materials (not me), but the traction and the Charged cushioning setup are absolute winners. It does literally fit better every time you were them, so what's not to like?
3. Steph Curry 3
What I like about the Curry 3 is the fact that it comes in a dozen colorways! While I understand that the shoes' sales were underwhelming, I don't think that's the case from a performance standpoint. This is an absolute stud with beastly traction and is not lacking in any area.
4. Curry 6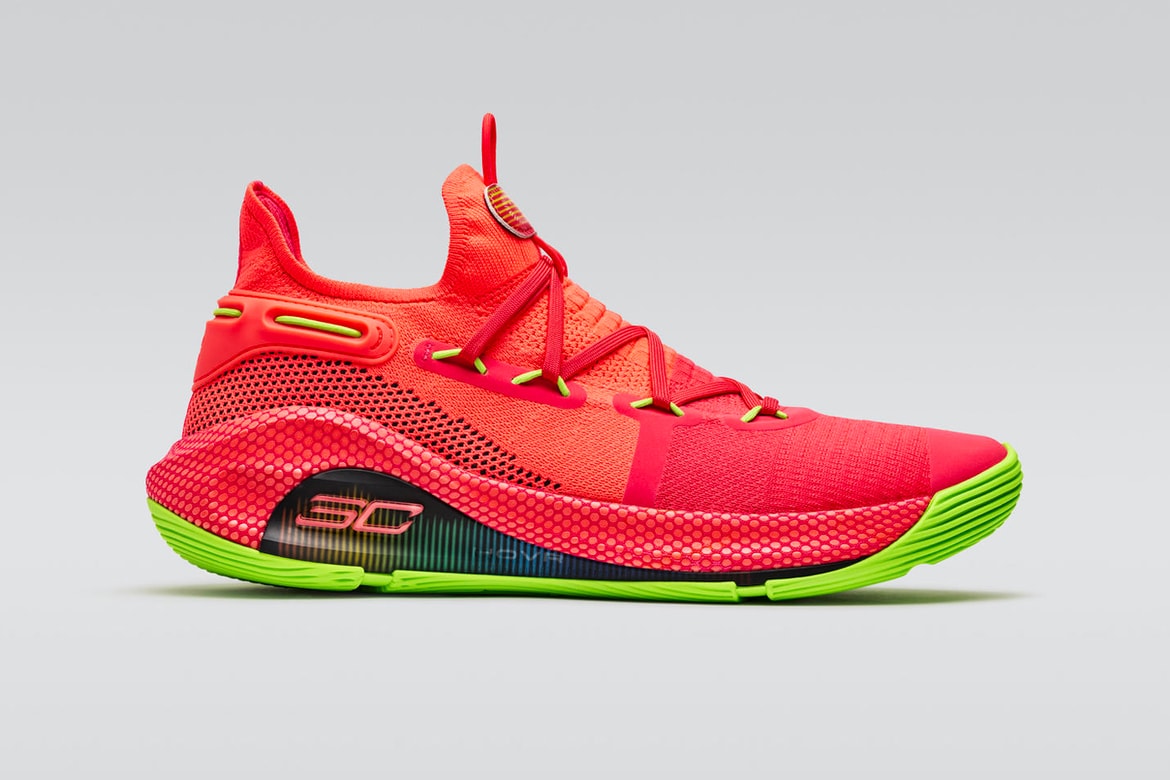 Speaking of not lacking in any area, that's how I'd define the Under Armour Curry 6. It does not look like a basketball shoe, but looks can be deceiving. It is probably the most well-rounded shoe in the Curry line, which means it can be worn by guards and big men alike. Man, I just love the HOVR cushion!
5. Curry 7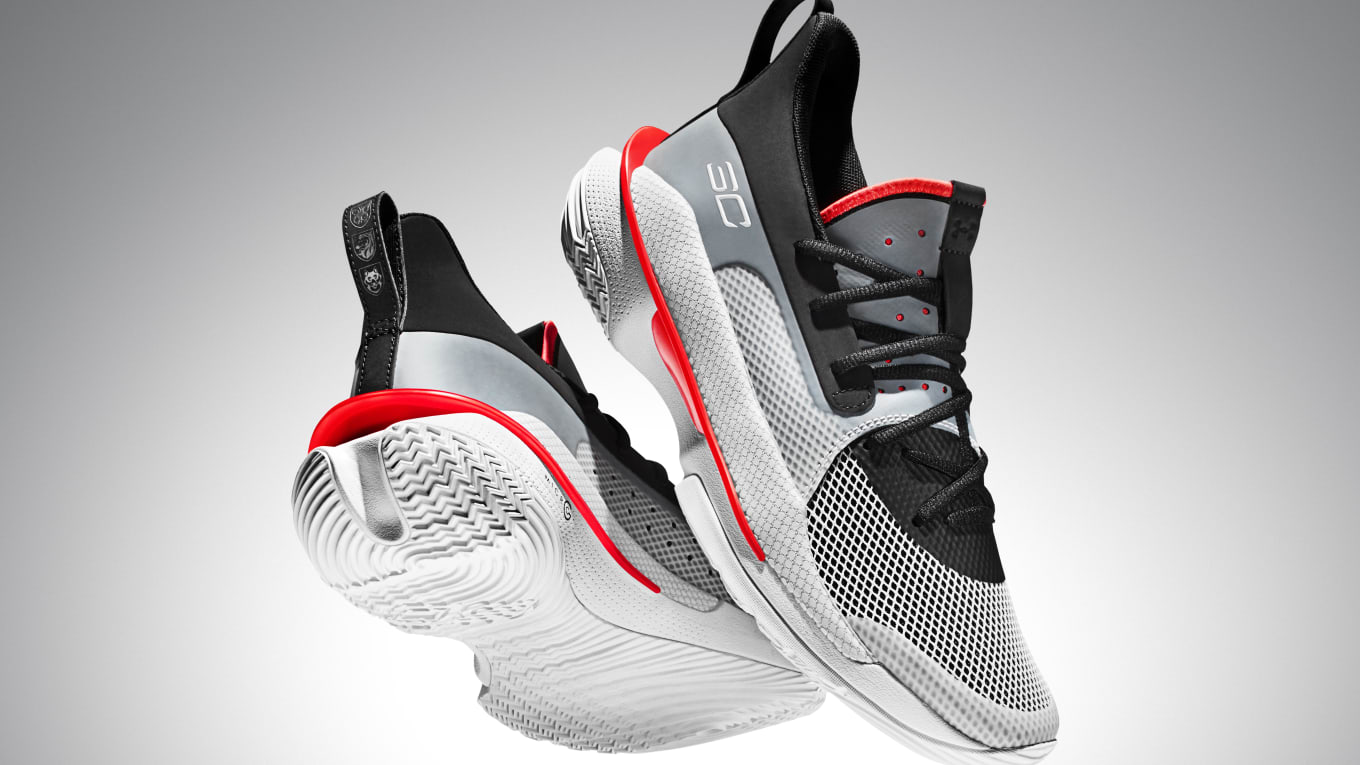 The Curry 7s look like running shoes, but the innovation in the dual Micro-G and HOVR setup is too much to pass up. Like all of the Curry shoes, it has excellent traction and unbelievable support that cradles your foot like nobody's business. You will never have any heel slippage or sliding of the footbed, which makes this the perfect guard shoe.
Final Thoughts: How Tall is Stephen Curry?
Steph Curry is one of the most popular basketball players right now, and part of the reason is his height. He is still taller than most people, but he is "short" in NBA standards, kids and adults alike, relate to him. With that being said, Stephen Curry stands just under 6'4" with his shoes on and 6'2.25" without shoes.
Right now, it may be irrelevant, but Curry's height was somewhat an issue during leading to the 2009 NBA Draft. Many experts projected him to be a 2-guard but found his physique to be too small to play the position. Curry's hard work and perseverance ultimately paid off as he collected two NBA MVPs and three championships to date.
The next time somebody asks, "How tall is Stephen Curry?" you now have the most accurate answer. However, does it really matter now? The guy is already recognized as the best shooter of all time, and he still has plenty left in the tank.

Featured Image: Photo credit © Stan Szeto-USA TODAY Sports
408 total views, 2 views today