There will be four games Tuesday night so that will give us a lot of options for the best value picks but I especially would like to target teams whose backs are against the wall. Facing elimination, they will probably leave it all they have, making them great options for DFS Tuesday.
The Studs
Russell Westbrook, PG, OKC Thunder
It will either be Russ or PG but I don't recommend both because you may be forced to water down the rest of the roster. Westbrook may not be the better option here but given the fact that he can pull off triple-doubles like it's nothing, he is still worth a shot. No doubt about it, Westbrook should still have one more fight left in him.
Other options: Joel Embiid – If he's good to go for Game 5, Embiid will give you dominant numbers because nobody wearing a Brooklyn uni has a chance of stopping him.
C.J. McCollum, SG, Portland Trail Blazers
I know what I said about picking up players from teams facing elimination, but how can you ignore 26.3 points, 6.3 rebounds, and four dimes in the first round of the playoffs? Really, how can you?
The Middle Men
Caris LeVert, SF, BKN Nets
Like McCollum, LeVert has come alive and is playing awesome in the playoffs. He was even hotter in his first start, tallying 25-5-6 in a losing effort (21.8 points, five rebounds, 2.8 assists, and a steal over four games). The theme is pick on teams facing elimination so LeVert fits the bill right here.
Jarrett Allen, C, BKN Nets
Allen absorbed the minutes that Ed Davis left and he responded with 21 points, eight rebounds, four assists, and two steals in 32 minutes in Game 4. He has a good chance to approach the same type of production with the Nets short on bigs out there.
The Bargains
Torrey Craig, SF, Denver Nuggets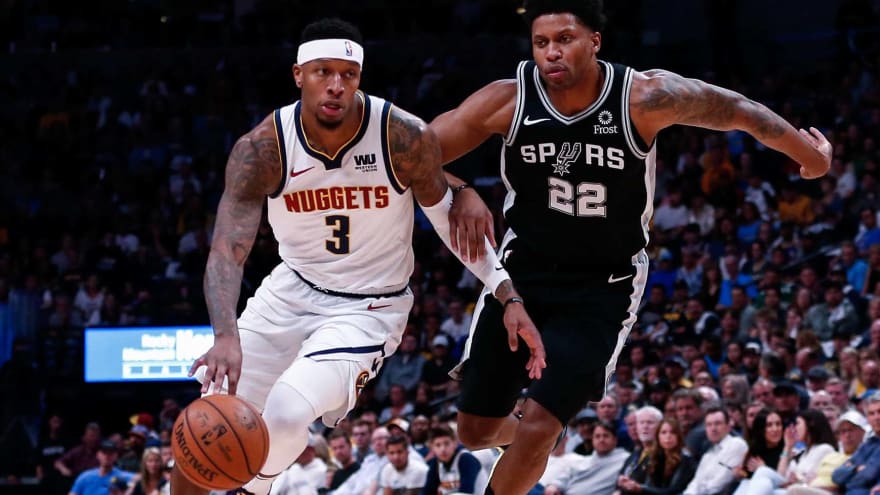 Craig has been promoted to the starting lineup and has nicely rewarded Mike Malone's trust with 18 points, eight rebounds, two steals. and a block in 37 minutes of playing time. With Denver winning Game 4, Craig will most likely get the start at home in Game 5.
Al-Farouq Aminu, PF, Portland Trail Blazers
11 points, 7.3 rebounds, 1.3 assists, a steal, and a block over four games? That's solid and his salary makes it easier to play Chief on DFS this Tuesday.
Featured Image: (AP Photo/June Frantz Hunt)
3,150 total views, 2 views today