The die has been cast, although in the words of Reggie Miller, there's no way the NBA would have suspended Draymond Green if this series is tied. Right now, it doesn't even matter.
Green is arguably the Warriors' most important piece in ways that even casual viewers would not get. And now he is gone for Game 5. How can the Warriors fill the huge void left by their emotional leader?
Here are a number of ways:
1.) Start Iggy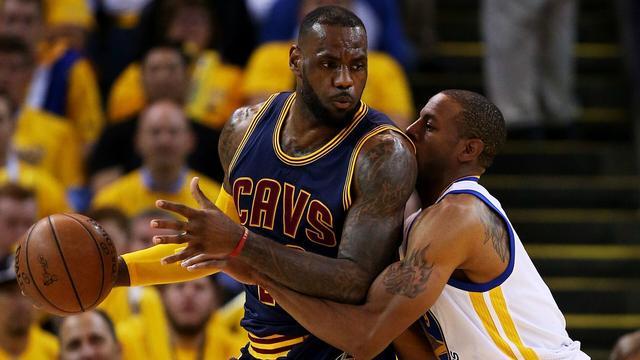 Coach Steve Kerr often turns to Andre Iguodala during must-win situations and the Golden State Warriors should treat this as one. We know the Dubs has practically three chances to wrap this baby up but they can't afford to give Cleveland any kind of momentum.
Iggy has been the BEST player on the floor in terms of +/- ratings the last two NBA Finals by a wide margin. The 2015 NBA Finals MVP is a +54 in 130 minutes off the bench through four games which means he might be the single entity the Warriors can rely to even remotely replace the type of production Green has.
Starting Iguodala, specifically against LeBron James, should prevent the Cavs superstar from getting a rhythm and ensures almost the same playmaking skill on the floor. Again, Green is virtually irreplaceable in the Warriors scheme of things (he is the only guy to have played in all 88 of GSW wins this season), but they should be glad they have Iggy on their side.
2.) "Strength In Numbers"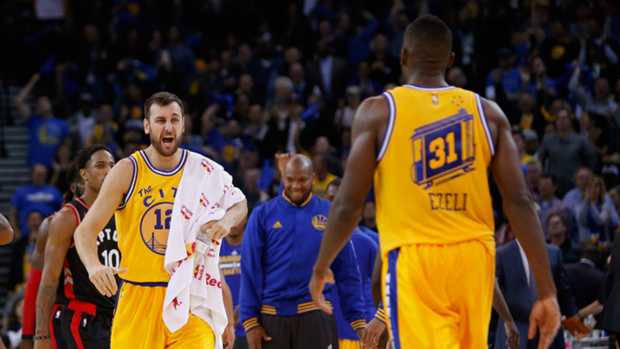 Nobody can replace 14.8 points, 9.3 rebounds, 5.8 assists, 1.8 steals, 1.3 blocks and inestimable intensity and heart. But without Green, better big men play is imperative. All natural Golden State centers have negative net ratings through four games, the worst being Marreese Speights (-28.4), followed by Andrew Bogut (-8.8), Anderson Varejao (-5.0), and Festus Ezeli (-2.9). James Michael McAdoo played seven minutes in Game 4 and was efficient but I doubt he can be trusted to play major minutes in such a big game.
To pull this thing off, any of the four aforementioned centers should play better. Whoever gets his number called, do what you're supposed to do. It's that simple.
Conversely, without solid big man play in Game 5, look for this series to go to back to Cleveland.
3.) Right Motivation
If you're Kerr, how would you motivate your guys in this particular situation? There isn't much you can do– I mean, they are the defending champions, after all– but stimulating your guys' egos will not hurt.
Defeating LeBron James and Cleveland at home without probably your most important player? Man, that sounds good. There's nothing you can do better to let the world know you are in a different class than your opponents. There's no other more satisfying way to win than this.
Photo: (Nhat V. Meyer / Bay Area News Group)
2,069 total views, 2 views today