The frantic excitement that came along with the trade deadline has passed and now comes the frenzy we all know as FREE AGENCY. Well yeah, it's not quite July 1 yet, but it certainly pays to look closely in the future. (More so if you're a fan of teams that depends largely on free agency to reverse their fortunes.)
One thing I'd like to say is there are many more factors coming into play this summer. The salary cap will rise to about 66 million in 2016 due to the explosion of new TV deals and more likely to surge to around $90 million in 2017, which can force teams to spend more money than they usually do. That could also give way to the possibility of really good restricted free agents (and some of the younger unrestricted ones) signing short-term contracts if only up to the summer of 2017, when they can re-negotiate for max contracts of up to 30% of the cap. (By 2017, max annual salaries could go up to 27 million!)
It'll be interesting to see this year play out and lead to that one great summer.
Now, on to the list…
2015 NBA Free Agents That Are Likely To Change Teams:
Rajon Rondo, UFA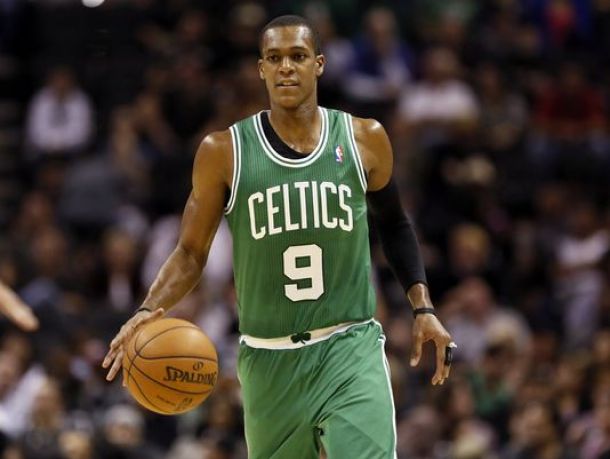 At this point in this career, Rajon Rondo do not commend max dollars nor max years. He is a proven head-case and that alone is a red flag. Quite frankly, Dallas has been a lot worse with him on the floor than with him on it, ON BOTH SIDES OF THE FLOOR. (Per NBA.com, Rondo's offensive rating is an anemic 88.7 in February and 95.3 in March while the defensive rating is a woeful 103.7 and 103.6, respectively, in those months.)
If you're Dallas, you know he's gone and no one sheds a tear.
DeAndre Jordan, UFA
There is no doubt a young, athletic, monster of a specimen like DeAndre Jordan will surely be a priced commodity in the FA market but for how much? If the Clippers try to buy him low and the 26-year-old feels disrespected, they are letting go of the best rebounding guy in the league in the last couple of years walk for nothing. The team is currently the third-most expensive in the NBA and it could get more pricey if they decide to keep Jordan.
But then again, everything's possible with Steve Ballmer, right?
Brook Lopez, Player Option
One look suggests Lopez is crazy if he won't opt-in to a $16 million-year to stay with the Nets. However, given the organization's tumultuous situation, it's better for the Stanford product to go find greener pastures elsewhere. Any team can always use a 7-footer with a deft touch from inside-out and has a high basketball IQ.
Brandon Knight, RFA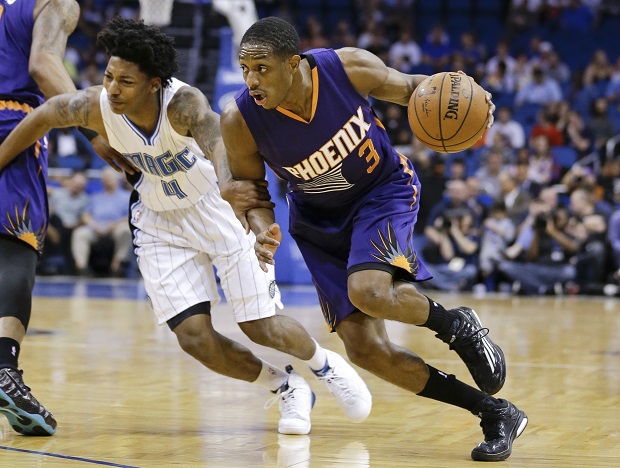 Question: If the Suns took that long to decide if they'll pay Eric Bledsoe $14 million a year, then what about Brandon Knight? Milwaukee already decided Knight isn't worth the max, so is Phoenix thinking otherwise?
The former Kentucky Wildcat is a borderline All-Star with the Bucks and it's not out of the realm of impossibility if teams are willing to overpay him, perhaps around the 15-17 million range.
If that happens, of course, he's gone.
They're in a great situation, but who knows?
Marc Gasol, UFA
As previously mentioned, we're now in a unique point where free agents might choose to forego their bird rights just to seek a bigger payday in the summer of 2017. With that in mind, if teams blow Marc Gasol away with a two-year offer, he might choose to leave his aging frontline partner Zach Randolph behind.
That is highly unlikely, but hey, LeBron left Cleveland and Miami, right?
LeBron James, Player Option
Oops, he might do it again. If he leaves, consider Kevin Love gone, too.
Paul Millsap, UFA
Paul Millsap is severely underpaid at 12 million and he definitely commands a max. But as stable as the Hawks are on the court, it belies how insecure the franchise is behind closed doors. To count the ways, the team is reportedly on sale and their GM is currently on an indefinite leave.
Will all this uncertainty, will it be enough for Millsap to bolt out of Georgia? Maybe not.
Again, even if a new owner comes in, it's crazy to think that he'll mess up the Hawks' sublime chemistry. For many reasons, Millsap and Atlanta deserve each other.
2,886 total views, 2 views today