I couldn't exactly remember a series this close that it could literally have gone both ways in the first two games. But when the smoke cleared after the two overtime games, we're deadlocked at one-apiece.
Somehow, though, it didn't feel that way.
The Golden State Warriors, while displaying mad effort all throughout, was left to do the catching up on both occasions with different results. On the other hand, the Cleveland Cavaliers is doing a great job dictating the pace to their liking, turning games into slugfests where there cutthroat defense is more likely to excel.
They were playing that brand of basketball by necessity, with both Kevin Love and now Kyrie Irving out of the equation for the remainder of the series. It prompted LeBron James to anoint his team the "Grit Squad", although Tony Allen might have something to say about that.
"If you expect us to play sexy cute basketball, that's not us right now," James, who had a triple-double in Game 2, said. "Everything is tough and it has to be that for rest of series."
In just two games, we have learned a enough basketball lessons to last us a lifetime. Here are 5 of them:
1. It's settled.
Steph Curry may be the MVP of the league but as far as this series is concerned, the debate on who the best player is rests when you evaluate the performance of one LeBron James. He is so unstoppable that the Warriors never even bothered to try stopping him anymore because that would still result in futility. Moreover, it could open a whole lot of other avenues that "The King" could exploit.
Per game averages in two outings so far: 41.5 points, 12 rebounds, 8.5 assists.
Even if Cleveland loses, a losing LeBron has a compelling case for the Finals MVP, a feat only achieved by the great Jerry West.
2. Delly The Key
Look, I'm not a fan of Matthew Dellavedova's ankle and knee-breaking exploits but the guy can defend– SPECTACULARLY– as LBJ puts it. He made Curry miss a make-able (to Curry's standards) 18-foot step-back J that could have won it and harassed him into clanking many others. In fact, judging by the split results of the first two games, Delly's defense could be more valuable than Kyrie's offense at this point.
The Aussie played the second-most minutes (43) behind LeBron's 50 and was a +15. Irving played that many minutes in Game 1 and was just a +5.
3. The Warriors Should Probably Play Small-Ball More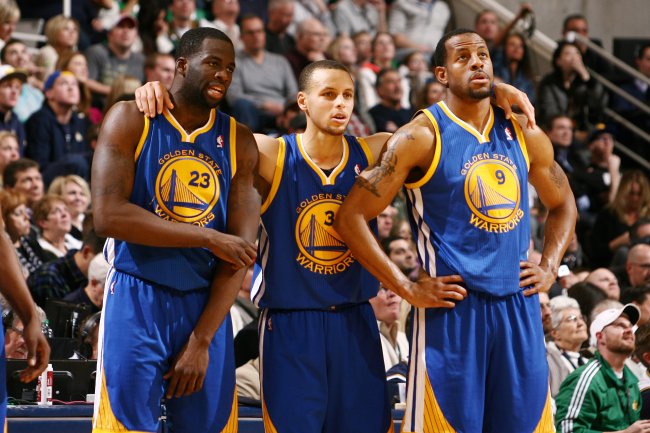 The beauty of the Warriors lineup is the fact that they start four guys similar in sizes, allowing them to switch endlessly on pick and rolls and run opponents at the three-point line. On offense, that same philosophy works just as well, giving the Warriors a whole lot of speed and spacing.
A smaller line-up would force the Cavs hand to go smaller, too, which bodes well for the Warriors considering how well Timofey Mozgov has played in this series. One way to stop opponents is making sure they're not in the playing court and playing small-ball does that to Mozgov.
4. Shall we see David Lee now?
Yes, we know Lee is the odd man out in the extra-deep Warriors rotation BUT if Steve Kerr had the guts to play Festus Ezeli and Marreese Speights for spot minutes, then by all means he should at least try to see what this former one-time All-Star can do.
It's arguable that the Warriors need more offense now than they need defense and Lee has no problem putting the ball in the basket. Despite averaging lows across the board since his rookie season, Lee's per-36 minute numbers largely remained the same as they were in the course of his career.
5. Eastern Conference Ball
As per the words of Steve Kerr, the Finals is rarely a track meet, which means, his own team is at a disadvantage. That's not a good sign for the Warriors at all even if they are built to thrive and adapt. Even just for one game, they should show what their offense can do and send a message to the Cavaliers.
Sure, Cleveland is not having a field day by any stretch of the imagination but it's their brand of basketball right now, not the Warriors'.
2,188 total views, 1 views today