To be honest, any basketball shoe that can hold its own outdoors can probably be a beast indoors. (That's why we urge you to take a look first at our shoe recommendations for dusty courts.) However, that may not always be the case because some sneakers' tractions are inconsistent, and some are made of a rubber compound that's only recommended indoors for longevity purposes. Whatever the reason, I am going to bring you my choices for the best basketball shoes for indoor courts.
Top 5 Picks For The Best Basketball Shoes For Indoor Courts
| | | | |
| --- | --- | --- | --- |
| | | | |
| | | | |
| Adidas Crazy Explosive 2017 | | | |
| | | | |
| Under Armour Anatomix Spawn Low 2019 | | | |
| | | | |
Top Picks For The Best Basketball Shoes For Indoor Courts
Let's stop wasting time and go directly to the bad boys. For my first choice, I'll give you the Nike KD 12.
KD shoes are typically not my go-to shoes, but I had to reconsider when I tried the Nike KD 12. I copped the shoes for the SRP, but it's totally worth it, although with the KD 13 released, there will be some priced 40%-70% off. That said, let's take a closer look at the KD 12 first:
Why You Should Choose

The KD 12

:
Full-length Zoom and the overall setup gives this model one of the best cushions on a KD shoe.

Beastly traction

Fits a little snug on the forefoot to give you that lockdown feel
Playing indoors is a little friendlier for your outsoles, but for the KD12's translucent rubber, I think that you should exclusively play it indoors if everything is in your power. Translucent rubber is not generally known for its durability, and with the KD 12 priced as it is, you may need to tone down and make it an option for the best basketball shoes for indoor courts but never for outdoor.



The one on the picture is made of Primeknit. Now, if you have the choice between this and Neoprene, go for the Primeknit every single time. Aside from materials, though, a lot is going for the Adidas Crazy Explosive 2017.
If you have not experienced Boost yet, this will make you believe the mantra "Boost is Life."

Lock in fit

A truly versatile shoe that can be used by players of any position
Many Three Stripes models fit weird but not with the CE 2017. It also comes in as many as ten colorways for the NeoPrene alone and a few more for the PrimeKnit version. And the best part is, it is available on a bargain price three years after it's release. At least that's the case in my area. That said, you will never regret how these shoes perform.
Runner-Up For The Best Basketball Shoes For Indoor Courts
These shoes are here for a reason, so I might go out and blast them for that missing piece. Having said that, if you're okay with the shoes' shortcomings, then these shoes will still do you a solid.
You will seldom see an Air Jordan model in a runner-up status, but I feel the shoe has one area lacking, which is minor, and I will reveal later on. Let's talk more about why it should be considered as a choice for the best basketball shoes for indoor courts.
It has excellent traction, especially for the low top versions.

It is made from premium materials that are very durable and breathable at the same time.

Heel and forefoot Air Zoom units
OK, the 32 is excellent, but here's the caveat: It is quite heavy. It tipped the scales at 16 ounces while most performance basketball sneakers that can be considered "light" are at around 10 or 11 ounces.
On the other hand, there are advantages to that extra weight. Maybe it does carry a little bit of support and stability, as well as durability, but if that's not your cup of tea, I can understand why you're going in a different direction. Plus, it's quite pricey.
Superb Value For The Best Basketball Shoes For Indoor Courts
These shoes provide the best bang for your buck so if you want to spend a little less, consider these value for the best basketball shoes for indoor courts:
It's not that it's not well-represented even in the NBA (Dennis Smith, Jr. wears this often), but I think it's the bias against Under Armour performance basketball sneakers that always kept their models under the radar. Don't listen to the silence, though, because these are damn good shoes to have.
Excellent traction

Priced reasonably

Well-balanced cushion with the Micro G setup
The only thing that's not too good about the Anatomix Spawn Low is the fit. Not that it's made for wide or narrow feet, there is just dead space in the toe box, which can be annoying if you want a 1:1 fit. Besides that, this shoe performs better than you'd imagine.
Well, the Adidas Marquee Boost actually costs a lot if we base it on its SRP, but as of now, every single one of these models is at 70% off! Not that it doesn't perform well, but I guess it's just how Adidas works. I'm not one to complain if that fetches me a lot of savings.
You can never go wrong with the Boost setup. Never.

Excellent traction

Nice blend of materials
The Boost setup of the Marquee takes a little time to break-in, but if you're patient enough, you're looking at possibly the second-best Boost setup of any Adidas basketball shoe. This model right here!
Another takeaway from this model is because it has thinly spaced grooves on its outsole, I'd really recommend to exclusively play it indoors (which is the point of this review in the first place) unless you have no choice. Not only are the grooves spaced narrow, but they are also thin, which is not a good thing if you're playing on concrete. Give that a month and these grooves will perform a magic trick on you.
Why You Should Buy Quality Basketball Shoes For Indoor Courts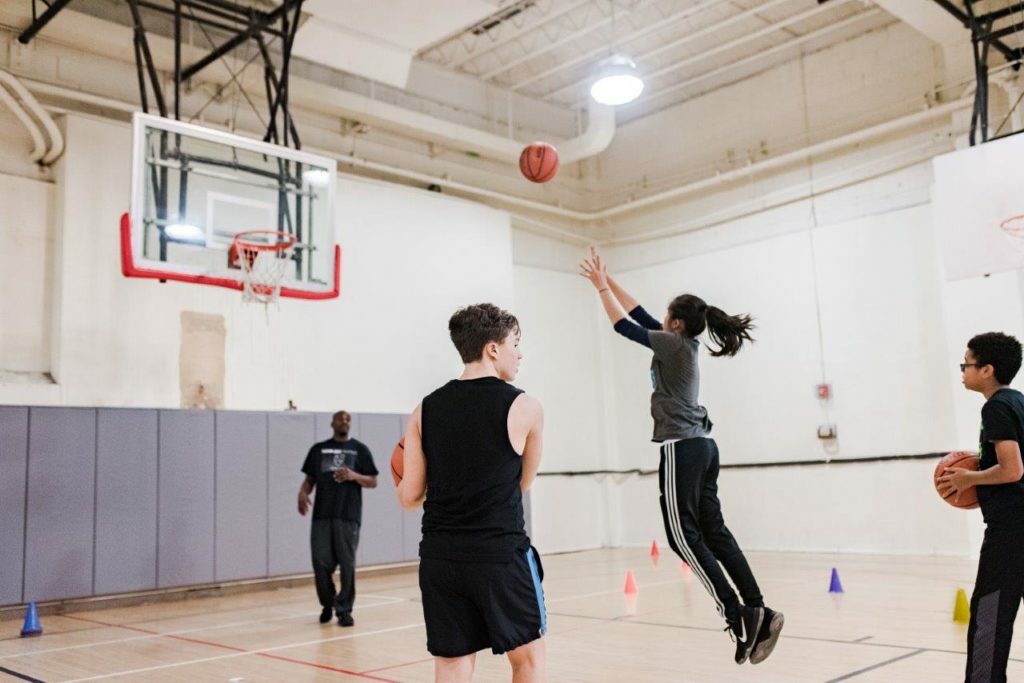 In my personal experience, having basketball shoes for any court is a must if you're a serious hooper. Not only will make these pairs live longer, but it will also make you look cooler.
OK, the second part may not be as necessary, but that's the plain truth: Wear shoes for the occasion. If you're going to be playing on concrete or dusty courts, wear something durable. For indoor courts, you can wear shoes with slightly less reliable outsoles as far as the material is concerned, but make sure the traction is superb. Indoor courts can get slippery with all the sweat and whatnot, so that's a must.
How To Choose The Best Basketball Shoes For Indoor Courts
No two feet are alike, but it does pay to check out reviews like this one. Personally, I'd go for the bang for the buck nine out of ten times, but now and then I'd indulge on something top-notch.
We also have different needs on the court because we play different positions and have different strengths. Most of these shoes, though, perform well enough to be worn by anyone, but it wouldn't hurt if you'd take a long look at a shoe designed for a specific position.
Bottom Line: What Are The Best Basketball Shoes For Indoor Courts?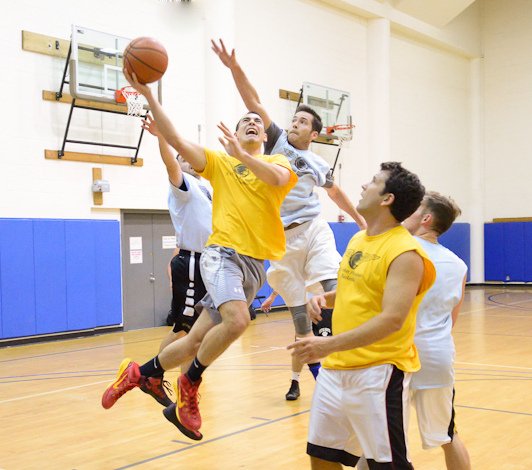 Seriously, who wouldn't love a signature shoe like the KD 12? No one, right? Not only does the KD 12 bears the name of one of the best scorers the game has seen, but it does also perform well, especially it's cushion setup. It's the best KD shoe in a while, and the fact that it has beastly traction makes it my favorite as one of the best basketball shoes for indoor courts.
While I do love the KD12, I also have a pair of 32s, which I like so much. It has performed well, but at that price, there could be two pairs I could have bought instead of one– if I was exclusively looking at the price.
Again, in my opinion, the Crazy Explosive 2017and the Marquee Boost are underrated. They are seriously above-average performers, and even many who have used these pairs rank them in the upper tier. The UA Anatomix Spawn Low 2019 is another pair that deserves mention, especially with how well it performs and what its SRP is.
All in all, I feel you do have strong options with these five models. There may be some that I left out for some reason, but this group should be more than enough to nudge you in the right direction.
1,840 total views, 3 views today