What is the average height for men in USA? The answer: 5 feet 9 inches.
Astoundingly, the current average NBA height is 6 feet 7 inches; for this reason, this is why basketball is always viewed as a big man's game. But every now and then, there are players that lack ceiling that proves it's not all about height when it comes to impact on the basketball court. Here are 5 of the shortest players in NBA history.
7.) Keith Jennings
The casual NBA fan probably doesn't know who Keith Jennings was, but he was a rotational point guard the Warriors right after the Run TMC era. The 5-foot-7 Jennings averaged 18 minutes a night during his NBA career, which is surprising since he went undrafted in the 1991 NBA Draft. In his rookie season, Jennings averaged just under nine points and three assists shooting nearly 60% from the field.
When he left the NBA after three seasons, Jennings made a name playing ball in Europe. In 1999, he was named the foreign MVP and scoring champion in the French League. Right now, Jennings is coaching the Lees-McRae women's basketball team.
6.) Calvin Murphy
Murphy is 5-foot-9, pretty much the average height in the USA, but he holds the record as the shortest player to be inducted into the Basketball Hall of Fame. I mean, why not? His statistical records speak for itself.
During the 77-78 season, Murphy averaged 25.6 points, 2.2 rebounds, 3.4 assists, and 1.5 steals shooting 49% from the floor and 92% from the line. Judging from those numbers alone, Murphy primarily played shooting guard despite his height.
Perhaps his greatest achievement was the fact that he was part of the Rockets team that made NBA Finals appearance in 1981. He was not the explosive scorer that he used to be, but nevertheless, he was still very good.
5.) Wataru Misaka
Everybody knows who Spud Webb, Isaiah Thomas, or Nate Robinson are, but I'm going for history here.
Misaka was not an All-NBA player caliber by any means but he had the distinction of being the first Asian-American to play in the NBA. Standing at only 5-foot-7, Misaka's NBA career was virtually non-existent, but one cannot discount the barriers he broke down.
4.) Greg Grant
Grant carved himself a pretty long NBA career at nine seasons. Sure, he was a journeyman who played an average of 12 minutes a night, but to be part of NBA rosters for that long is still remarkable, especially at 5-foot-7.
He transitioned to coaching after his NBA career but is now running a sports academy in Trenton. In 2009, he released a biography entitled 94 Feet and Rising: The Journey of Greg Grant to the NBA and Beyond.
3.) Michael Adams
Adams is probably the best "short" player that you don't know of. He's had a nice 10-year NBA career and while his game is not aesthetically pleasing, it was effective.
The 5-foot-9 Adams' best year came with the Denver Nuggets where he averaged 26.5 points and 10.5 assists with over three rebounds and two steals. He was named an NBA All-Star for his efforts. Adams held coaching positions in the WNBA after his playing career but retired in 2010.
I just couldn't get over that push shot, though.
2.) Earl Boykins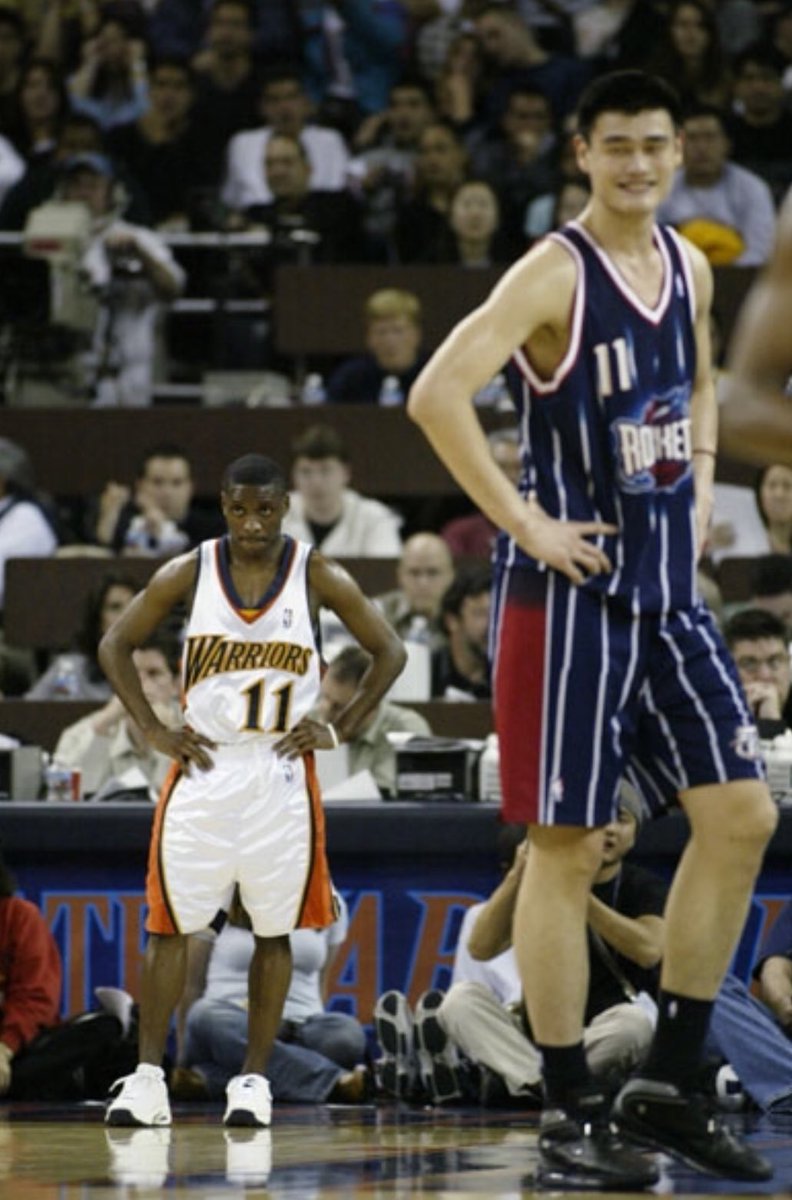 Boykins was once called the strongest player in the NBA pound for pound, but I don't know if that's true. If it was, I'm not surprised. I mean, how else could a 5-foot-5, 130-pound guy mix it up in the NBA for 13 seasons?
Over 652 career games, Boykins under nine points and over three assists. Not gaudy by any stretch of the imagination, but considering his size, that's actually pretty amazing. His best season was in 2006-07 as he split time in Denver and Milwaukee. He averaged just under 15 points, over four assists, while shooting 40% from 3 and 90% from the foul line over the course of the year.
1.) Muggsy Bogues

Muggsy was a popular figure in the 90s NBA and the reason behind that is his size. But while we're talking about his height– all 5-foot-3 of him– Bogues was actually one of the most underrated point guards in the 90s.
While playing starter's minutes for the Charlotte Hornets, Bogues is consistently among the league-leaders in dimes all while taking good care of the basketball. For his career, Bogues had 6,726 assists while committing only 1,433 turnovers, an AST to TO ratio of almost 5:1. To put that in perspective, Magic Johnson, considered the best PG of all time, has an AST to TO ratio of 1:2.89.
Featured Image Credit: Tom Hauck/Icon SMI
1,032 total views, 1 views today