Players To Own
LeBron James, PF, Los Angeles Lakers
LBJ always shows up on big games and I'd count this one as such because it will be the first time he'll return to Cleveland wearing a Lakers uniform. His return to Miami saw him produce a season-high 51 and while I don't expect that scoring output this time around, I also don't think he'll be a disappointment in his return home.
Marc Gasol, C, Memphis Grizzlies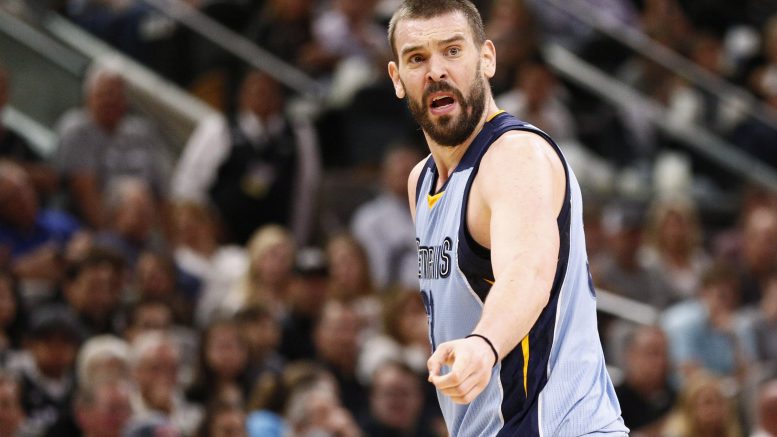 Gasol has begun to hit his groove the last two games, producing 21.5 points, 14 rebounds, 3.5 assists, 1.5 steals, and 3.5 blocks on average during that span. San Antonio's defense is not as good as it has been so expect Gasol to keep rolling Wednesday night.
Eric Bledsoe, PG, Milwaukee Bucks
Speaking of rolling, that's exactly how you should describe Eric Bledsoe as he is averaging 19.3 points, 4.6 rebounds, 4.3 assists, 2.2 steals, 0.5 blocks, and two threes made in his last six games. He will have his hands full against Damian Lillard but he will also feast on the other end if the defense focuses on Giannis and Khris Middleton.
Players To Avoid
Kawhi Leonard, SF, Toronto Raptors
The team has been resting Leonard on back-to-backs and this shouldn't be any different, especially against the lowly Hawks. He will be good to deploy against top opponents such as Boston and Philadelphia, coincidentally the teams he played the best this season.
Giannis Antetokounmpo, PF, Milwaukee Bucks
For some reason, The Greek Freak's worst statistical game this season came against Portland, whom he will face once again on Wednesday. Again, this is Giannis we're talking about and his worst game is not actually that bad but daily fantasy basketball is playing the percentages and there will certainly be more high-end options you can find out there on a 13-game slate.
Kemba Walker, PG, Charlotte Hornets
Walker is playing at an MVP level this season and is now the NBA's leader in points per game. That said, he will be facing a stout Indiana defense, the same backcourt defense who held Donovan Mitchell to a season-low seven points.
Featured Image: Ken Blaze-USA TODAY Sports
2,329 total views, 2 views today