The first day of the 2017 NBA playoffs is upon us and that means another day of NBA daily fantasy basketball.
NBA Playoffs DFS: Players To Avoid On Sunday– April 15, 2017
Kyle Lowry, PG, Toronto Raptors ($8,200) vs Bucks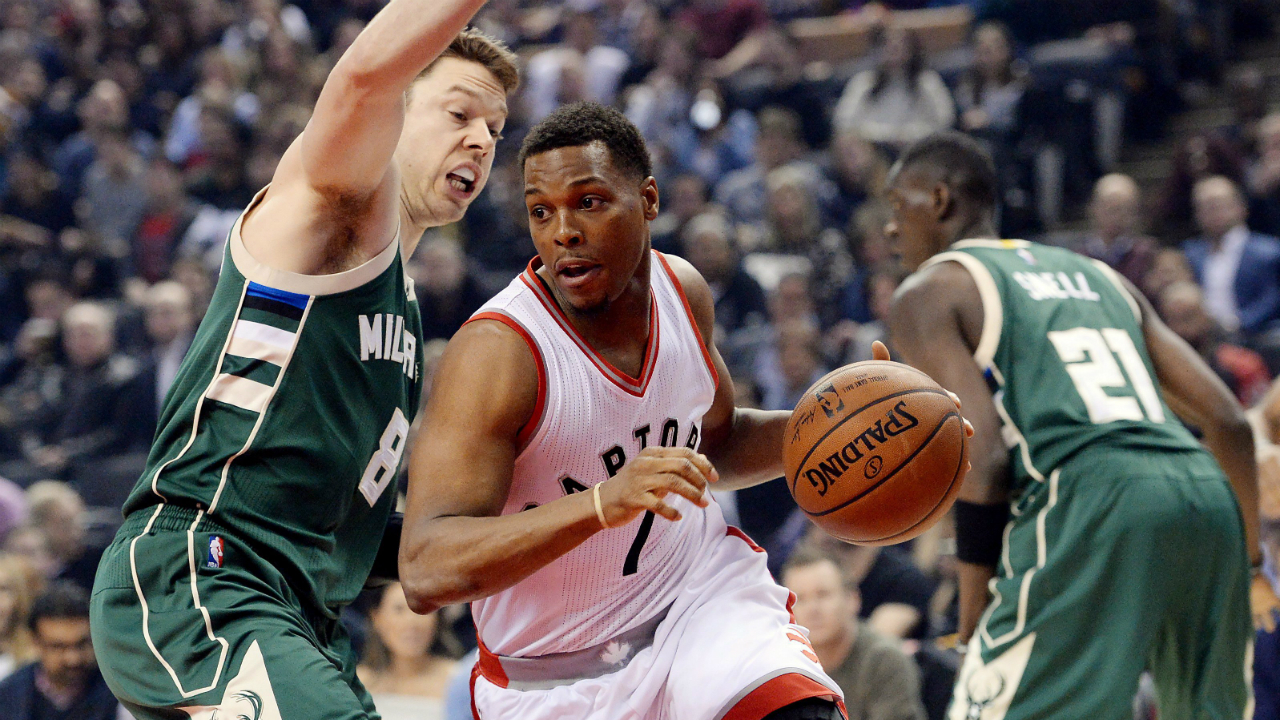 Lowry has missed over a month because of a wrist injury and has recently joined the team in four games from April 5-12. That means he has his work cut out for him and nobody knows how his wrist will react. Moreover, the Bucks have a slew of long-limbed defenders (Tony Snell, Matthew Dellavedova, Khris Middleton, and Giannis Antetokounmpo) to rotate over the Villanova product. That doesn't mean he can't have a good series (and he has playoff experience) but it's hard to trust Lowry right off the bat. I suggest look at how he's playing first and then decided when another opportunity comes around.
Blake Griffin, PF, Los Angeles Clippers ($7,770) vs Jazz
Blake Griffin's averages in 4 games against Utah: 16.8 points, 8.8 rebounds, 3.3 assists, a steal and 0.5 blocks on 48% shooting. Well, that's not bad except when you consider it's BLAKE GRIFFIN and he's putting up 22 points, 8 rebounds, and 5 assists for the season! Again, BG is too talented to be limited in this series but the Jazz is a notorious slow-paced team and boasts an elite defense. DraftKings (and other sites like FantasyDraft, Yahoo, DraftDay, and FanDuel) have the Jazz leading the league in defending opposing power forwards which is not good for BG's fantasy prospects in Round 1 of the NBA playoffs.
And in case you are really curious, that also holds true against opposing shooting guards and small forwards while the Jazz is also in the top 3 in limiting fantasy production of the other teams' point guards and centers.
Gordon Hayward, SF, Utah Jazz ($7,500) vs Clippers
Gordon Hayward is having a career year but in three matchups with the Clippers, that ain't the case. He is averaging almost six points and three rebounds less vs the Clips while shooting considerably poorer (47% down to 38%). Something tells me Doc Rivers is doing something right against Mr. Perfect Hair so like BG and Kyle Lowry before him, select Hayward with caution.
Photo: AP Photo/Rick Bowmer
1,785 total views, 1 views today