Honestly, I couldn't remember one season where there are more transactions than Knicks' W's. That's not a knock on the Knickerbockers but more of a nod to the front offices doing everything in their power to be more relevant today or in the future.
This week alone saw:
Jeff Green move from Boston to Memphis (along with Russ Smith)
Tayshaun Prince and Quincy Pondexter from Memphis to New Orleans (along with Grizzlies' future first-round pick to BOS)
New Orleans' Austin Rivers was also part of the same deal above, was sent to Boston and then got shipped to his dad Doc over to Los Angeles
To clear a roster spot, the Clippers waived Jordan Farmar
Knicks has zero wins
As of this writing, talks about another three-team deal is gaining momentum. It reportedly centers around Brooklyn Nets' big man Brook Lopez and mercurial Charlotte Hornets shooting guard Lance Stephenson, who is apparently a square peg in the Hornet's round system. The other team to complete the equation is Oklahoma City but rumors has since cooled off about the involvement of Stephenson in any deal.
From all indications, it seems OKC is adamant to acquire Lopez and ready part with Jeremy Lamb and Kendrick Perkins to make it happen. That could materialize within a few days from now as Brooklyn is trying to find a third team to make the salary cap thing work. The Denver Nuggets and the Miami Heat are also in the picture to acquire the one-time All-Star center.
The Nets are looking to to make Mason Plumlee the unquestioned starter and bank on his development under the tutelage of Kevin Garnett. While that bodes well for Plumlee's owners, the imminent trade is a nightmare for anybody who's got Lopez. OKC (the frontrunners) has only a few touches to spare outside of Kevin Durant and Russell Westbrook while the Heat has Chris Bosh high in the pecking order. Lopez, 26, may get opportunities in Colorado because he will only need to bump J.J. Hickson and Jusuf Nurkic in the Nuggets' paper-thin frontcourt.
The upcoming days should be interesting.
NBA Fantasy Forecaster Week 12 (Players to watch out and pick up)
Andrew Bogut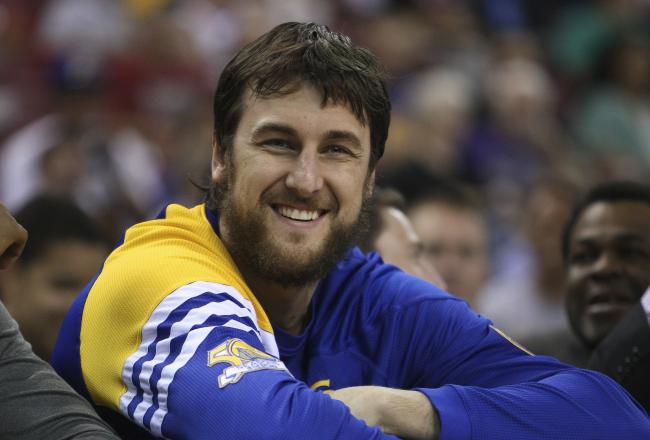 The Australian big man just returned two weeks ago from a 12-game absence due to a knee injury. Steve Kerr is bringing him along slowly but expect Bogut to be back full strength in the upcoming week. He is currently available in about 3 of every 5 leagues so if you lost out on waiver wire commodities like Rudy Gobert and Hassan Whiteside, Bogut is not a bad choice by any stretch of the imagination.
Patrick Beverley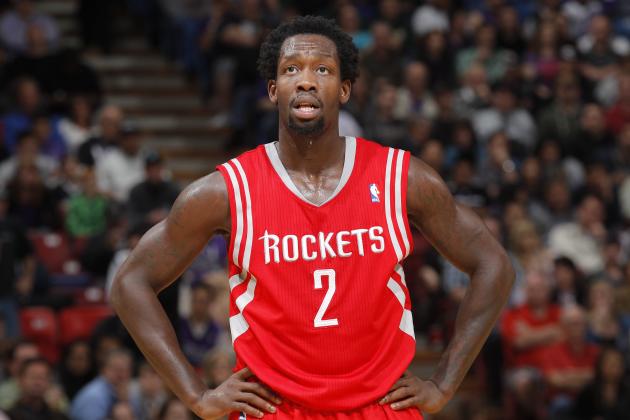 There's no question Beverley is a perfect fit for the Houston Rockets. He doesn't need to touch the ball and plays excellent defense. He is choosing a particularly good time to find his groove as he is averaging 13.0 points, 4.0 rebounds, 3.2 assists, 1.0 steal over the last five while compiling three blocks during the same span, not to mention multiple three pointers made. He is a gem folks and if he's available, swoop him up before anyone realizes what they're missing.
Mo Williams
In case you haven't heard, Mo Williams set a franchise record 52 points last Monday against Indiana. He followed that up with 26 points with 5 treys, 5 assists, and three steals at Phoenix. With a backcourt as offensively anemic as the Wolves, Williams sharp-shooting is a welcome sight at least until Kevin Martin or Shabazz Muhammad returns.
Eric Gordon
New Orleans has been very thin lately with Anthony Davis (toe) and Jrue Holiday (ankle) all nursing injuries. Holiday's absence forced coach Monty Williams to start Tyreke Evans at point which meant more scoring opportunities for anyone who's willing to step up. For now, that someone is Eric Gordon, who has scored in double-digits (and more) during the past five contests (15.2 points, 3.2 rebounds, 3.6 assists, a steal and almost three triples). Gordon has always been an injury concern and his shooting goes on and off more than a broken street light but it looks like his health troubles are behind him.
1,454 total views, 1 views today