In NBA fantasy basketball, basically you have to watch out for a couple of things: Injuries and playing time. The latter is often a by-product of the former but come to think of it, the other way around is also true.
Say for example, LeBron James.
Ever since "The King" step foot in an NBA arena, he was handed the key to a franchise immediately. At a mere 18 years old, 'Bron was playing almost 40 minutes a night with Carlos Boozer, Zydrunas Ilgauskas, and Jeff McInnis. His workload hasn't come down ever since and his fewest MPG average came this season in his second go-around at Cleveland. At 37.5 minutes, that is hardly a break.
With a lot of mileage in the odometer, it's no surprise that James' body is beginning to feel the wear and tear of a long career. He has compiled playing 34,364 minutes so far in his 11 seasons in the league. To put that in perspective, another high-usage player Kobe Bryant reached that number of minutes in the middle of his 13th season.
We are only talking about regular season minutes here. Not unknown to many, the Akron native has been to the Finals five times and has been in every single one for the last four seasons. In each of those, James averaged at least 38.2 minutes (that is, last season's) after averaging over 41 minutes in the playoffs from 2005-06 up until 12-13. That's a heavy, heavy haul.
That's why it's only going to be a matter of time before James' body feels the consequences of such massive minutes. The four-time MVP has now missed a fifth consecutive game because of a plethora of issues including knee and lower back pains. As such, he will be re-evaluated this Wednesday and won't be available for at least two more weeks, possibly more.
In his absence, Kevin Love and Kyrie Irving saw increased usage and thus, an increased production too especially the power forward from UCLA. Love averaged 28 points and 11 rebounds, while also contributing two assists, a steal and a couple of treys per outing for the last three games.
But as you and me know, Love isn't available in any of the leagues so it's better if you look Tristan Thompson's way (13.6 points and 12 rebounds in 40 minutes for the last five). Recent acquisitions J.R. Smith and Iman Shumpert could be very valuable going forward for the reeling Cavs who now have lost two straight and six of the last eight.
NBA Fantasy Forecaster Week 11: Players to Watch
Jodie Meeks, SG Detroit Pistons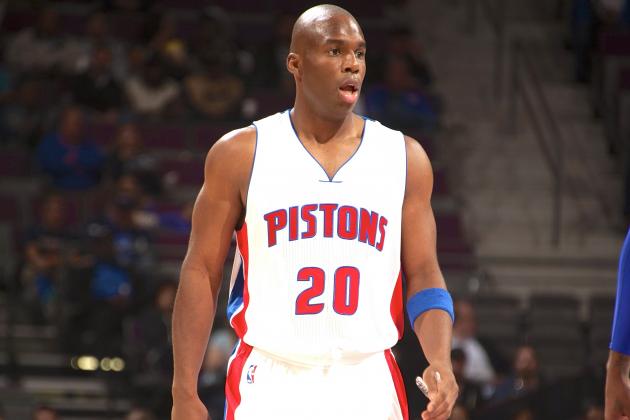 The Pistons' current five-game winning streak coincides with Josh Smith's departure, Brandon Jennings' outburst and one more underrated factor: Jodie Meeks' play. The former Laker recorded double-figure scoring for the past six games and dropped 34 points (with 9 treys) against Orlando a week back. He is only rostered in over 20% of leagues so scoop him up if you need scoring, three-pointers, and steals.
J.J. Redick, SG L.A. Clippers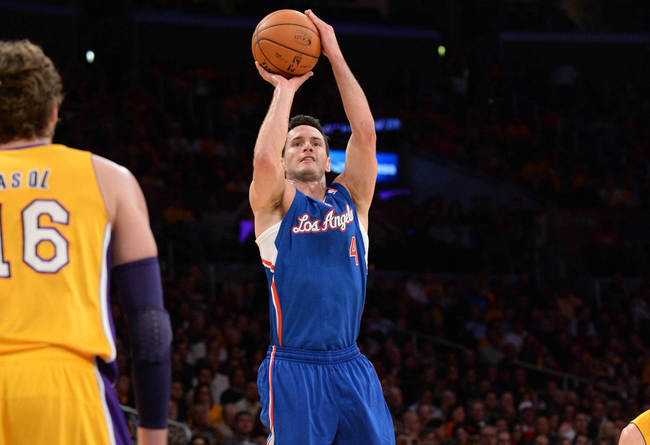 The former Duke Blue Devil is still available in almost 2 of the 5 leagues out there and that's just preposterous. True, he may be considered a shooting specialist at this point but there aren't many players better than him at that skill. Redick posts 17 points with 3 treys the past 10 games and what's more impressive is that he's hitting at a very impressive 50% from the floor in 12 attempts. That means he'll give you the rainbows without even hurting the percentages.
Michael Kidd-Gilchrist, SF Charlotte Hornets
Lance Stephenson and Al Jefferson are both out for the Hornets so that means there's a lot of usage to go around. MKG has scored in double-figures in four of the last five games, while contributing double-digit rebounds in a couple of those. Of course, shooting treys isn't exactly the former No. 2 overall pick's cup of tea but the rebounds plus the 1.3 combined steals and blocks are still a valuable commodity.
Cole Aldrich/Jose Calderon, New York Knicks
The Knicks are ready to call it a day as far as the season is concerned. Reports indicate Carmelo Anthony and Amare Stoudemire could be shut down any day now and they have dealt Smith and Shumpert to the Cavs. What's more, the Knickerbockers also kicked Samuel Dalembert out of town which left Cole Aldrich the only remaining serviceable big man in the roster. Of course, they need someone to restore order so the Spaniard Calderon is there to do just that. Look for the pair to provide value soon enough along with Tim Hardaway, Jr and quite possibly Shane Larkin.
2,514 total views, 2 views today