The NBA is in full swing and what's a good indication? If you see teams positioning themselves for the lottery or the long playoff haul, then you know. Ask Paul Pierce.
Speaking of, developments abound the league the past few days: a.) Josh Smith's signing with the Houston Rockets after being waived by the Pistons and b.) the Los Angeles Lakers opting to rest Kobe Bryant's tired everything in hopes of a fresher Mamba for days to come. (Honestly, I think that's the Purple and Gold waving the white flag in an otherwise lost season. Again.)
Smith teaming up with his life-long pal Dwight Howard is a no-brainer. Houston's ability to give him their full bi-annual exception (at over 2 million) and a starting job offer at the 4 just sweetened the pot. As it is, the Rockets line-up is as versatile as anyone's being able to go big, small, fast, slow, with everything in-between. They went from having a limited bench to having one of the best with Corey Brewer, Donatas Motiejunas, and Terrence Jones (after recovery, of course) as reserves.
But what will a Howard-Smith tandem look like when May comes around and teams come at you with multiple tricks up their sleeves? I know that's Kevin McHale's problem but he better be telling the athletic pair to tweak that awful charity stroke. That's not going to cut it against Pop or Steve Kerr or even Jeff Hornacek.
Fantasy Impact
In the wake of J-Smoove's departure, we expect bigger and better things from Motor City's young guns Greg Monroe and Andre Drummond. Monroe has been averaging a double-double (17.5 PPG and 11.5 RPG) in the two games since Smith left and there is no reason to believe he won't replicate or top said production in the long run. And how about Drummond's 19-pt, 13-rebound average without Smith? That middle third-round pick you utilized to nab him won't look as wasted as it was at the first couple of months.
As for Mamba resting for stretches, I thought Byron Scott should have done this before. I mean, who could use a little breather more than a 36-year-old body with lots of basketball mileage in that odometer?
Bryant 'hitting the reset button' could open up more minutes and opportunities for Wayne Ellington (started for 3 games without Bryant) and Wesley Johnson. Johnson, in particular, has been feasting without Kobe, posting 3-game averages of 14.7 points, 7.3 rebounds, 2.0 assists, and 2.0 steals+ blocks along with 2 treys. Ellington had 12.0 points, 4.0 rebounds, 2.3 assists and a steal with almost 2 three's per game during that same span.
Bryant, however, was listed as probable in the home game versus Phoenix and whenever he plays, Ellington's and Johnson's value dramatically goes down. Like, almost non-existent down. The good news is that Scott is inclined to rest Kobe more every now and then and every time he does, the aforementioned swingmen will be good choices especially as cheap options in daily fantasy basketball formats.
NBA Fantasy Forecaster: Players to Watch (Dec. 29- Jan.4)
Corey Brewer, SG/SF Houston Rockets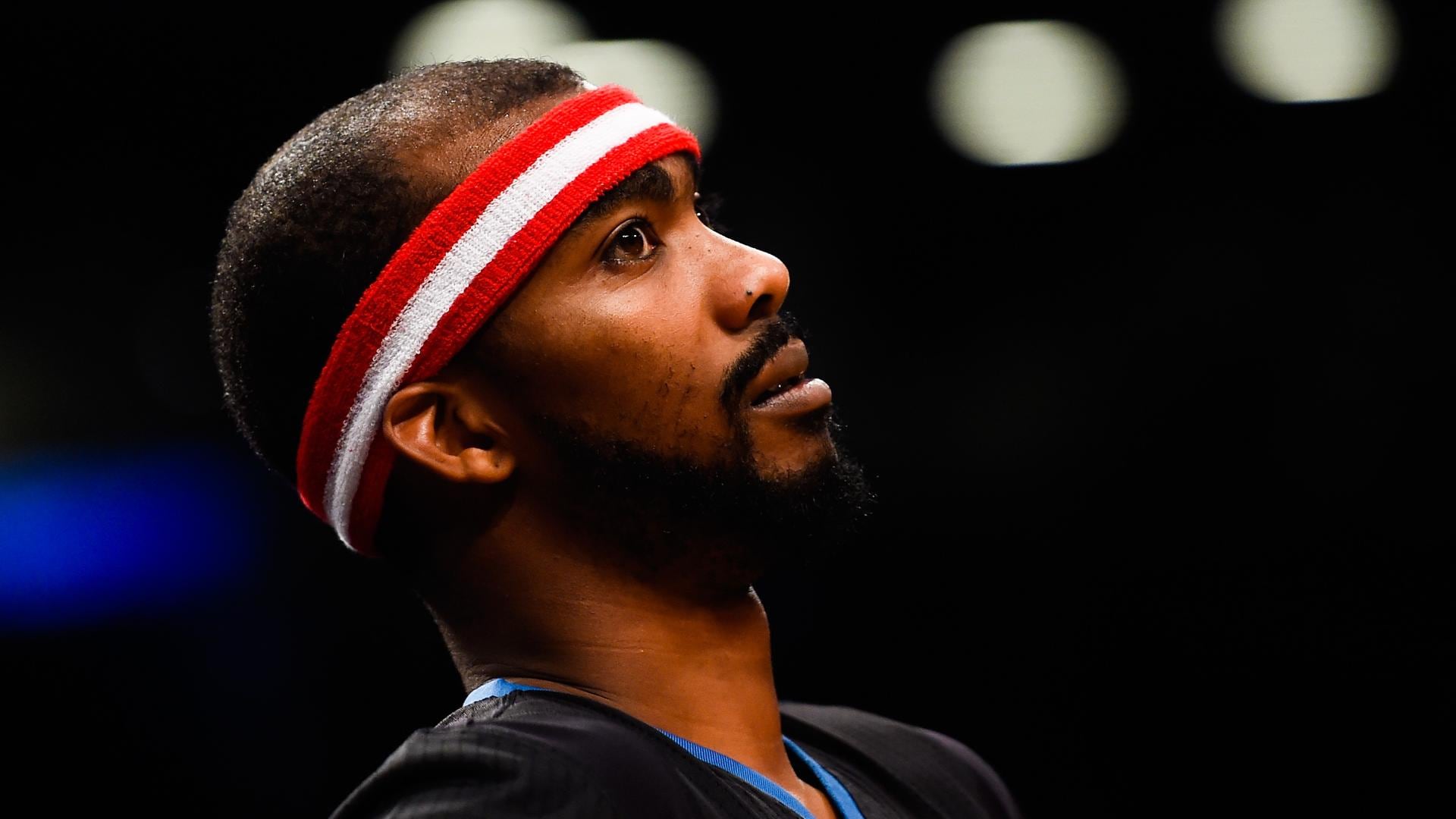 Brewer made a seamless transition from Minnesota to Houston, scoring in double digits in both games he is with the new team. He's been getting enough minutes to be productive (23) and that's always an encouraging sign. The former Gator is the type of player that excels with better players around (remember the back-to-back champion Florida teams with Joakim Noah and Al Horford?) so with James Harden, Howard, and now Josh Smith getting all the attention, Brewer will be free to do all his thing.
Alex Len, C Phoenix Suns
The battle for center minutes in Phoenix has been up and down to say the least but coach Hornacek has been giving more time for last year's number 5 pick over the incumbent Miles Plumlee. In the past three games, Len posted averages of 11.7 points, 8.7 rebounds and a whopping 3.3 blocks per contest!
Ben McLemore, SG Sacramento Kings
The former Kansas Jayhawk had an inconsistent rookie season but this year's different. He's getting large doses of minutes and is set as the starter at the 2-guard for the Kings. In the last five outings, Ben-Mac's numbers are solid: 14.8 points, 4.2 rebounds, 2.2 assists, 0.8 steals + blocks with almost two conversions from downtown.
Mason Plumlee/Jarret Jack
Plumlee and Jack just filled-in for All-Stars Brook Lopez and Deron Williams in Brooklyn's starting line-up and they haven't disappointed. For the last 15 days, Plumlee is averaging a double-double (16.5 points, 10.5 rebounds) while swatting a pair of shots per game. Jack is averaging a stellar 18.8 PPG, 4.4 RPG, 5.6 APG and 1.6 SPG for the last 5 games, making him a must-own in all formats including your daily fantasy basketball league with Williams not in full health.
1,266 total views, 1 views today