1. Patrick Beverley, PG, Los Angeles Clippers
Patrick Beverley won't be in the top tier of point guards anytime soon but fantasy-wise, he could be a big help on anybody's roster this upcoming season. The 1st team All-Defense member is a solid playmaker, a hard-nosed defender, and a respectable enough shooter to warrant a spot as the third PG in your fantasy roster. He's now out of James Harden's shadow and playing alongside Milos Teodosic should allow PatBev to feature his scoring more.
According to Clips Nation, Beverley averaged 7.4 rebounds and 8.8 assists in the 754 minutes he played without Harden last season. That means he will be fine as a secondary ballhandler and playmaker while maintaining three-point shooting and defensive numbers.
2. Blake Griffin, PF, Los Angeles Clippers
Speaking of the Clippers, Chris Paul's departure really served some players well, especially Blake Griffin.
Griffin will now be the focal point of the offense and don't be surprised that he'll flirt with a triple-double anytime he steps on the floor. In three preseason games so far, Griffin averaged almost 17 points, over almost 4 rebounds, and over 3 assists per game in ONLY 23 minutes. He has also hit six long-distance shots over that span, adding another weapon to his already-vast arsenal.
The only knock on Griffin is his ability to stay healthy and inability to translate his athleticism into blocked shots. The last time he played 80 games was during the '13-'14 season and has missed 30+% of the games in the past three years. Ultimately, Griffin may be worth more in points leagues than in Roto, but if you can have a shot-blocking big alongside him, I think BG32 will outplay his 3rd-round ranking at the end of the year.
3. Rodney Hood, SG, Utah Jazz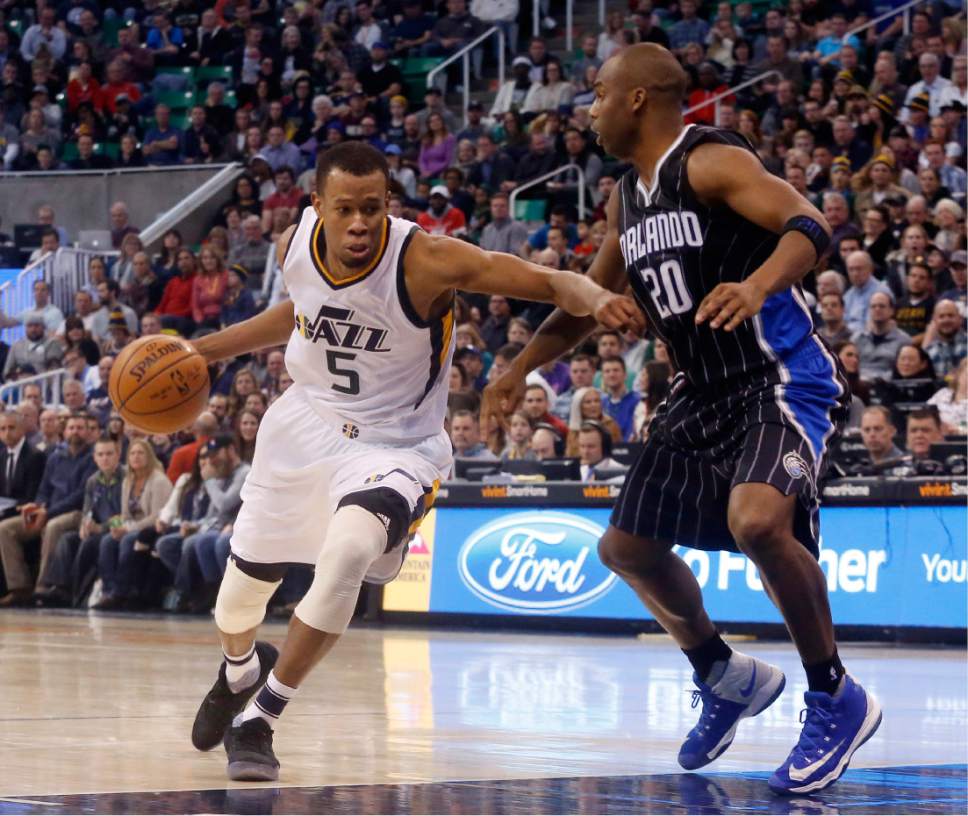 Gordon Hayward is gone so somebody should fill up the slack, right? Joe Ingles just signed a new contract but the younger, more athletic Rodney Hood has a much higher upside, especially fantasy-wise. Generally, the shooting guard depth chart is as shallow as a puddle in the sun so you can definitely use Hood's strong three-point shooting and solid rebounding and assist numbers. The lefty is a top-80 guy in 2015-16 before knee injuries made him miss north of 20 games last year. But then again, with Utah needing a scoring punch at the wing, Hood should see an uptick in minutes and hopefully, in production as well.
4. Jusuf Nurkic, C, Portland Trail Blazers
It's impossible not to be excited for Jusuf Nurkic' upside after watching him roll with Dame and CJ. In 20 games with the Blazers, Nurkic ended up averaging 15.2 points, 10.4 rebounds, 3.2 assists, 1.9 blocks and 1.3 steals in 29.2 minutes before he got injured. I personally have high expectations for the Bosnian Beast as he looked very comfortable in a starting role for Terry Stotts. Watching get into foul trouble often in the preseason is cringe-worthy, but I'm sure he'll figure it out once the season rolls.
5. Myles Turner, C, Indiana Pacers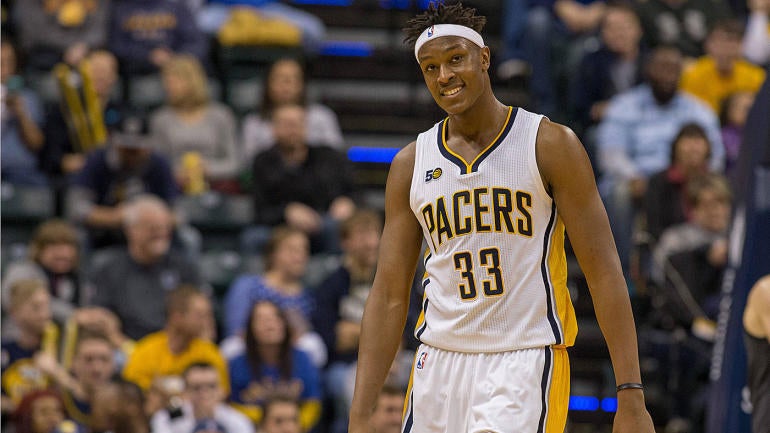 Turner, to nobody's secret, is being groomed as the Pacers' new face of the franchise. That means the third-year big shall be unleashed this season with Indiana being limited in terms of offensive firepower. Turner is already among the elite shot-blockers in the league averaging 1.8 swats for his career and compiled 5 in two preseason games he has appeared in. What is currently missing in Turner's game is rebounding (6.5 rebounds in his career) but because he contributes in three-point shooting (0.5 makes per game last year) and steals (0.7 for career) with strong percentages (50% FG and 79% FT for career), he is still trending upwards even if he doesn't become a nightly double-double threat.
Featured Image: Frank McGrath/PS&E
1,458 total views, 1 views today