It's a five-game Friday, so let's take a look at what we can work with as DFS value picks for Aug. 8, 2020.
The Studs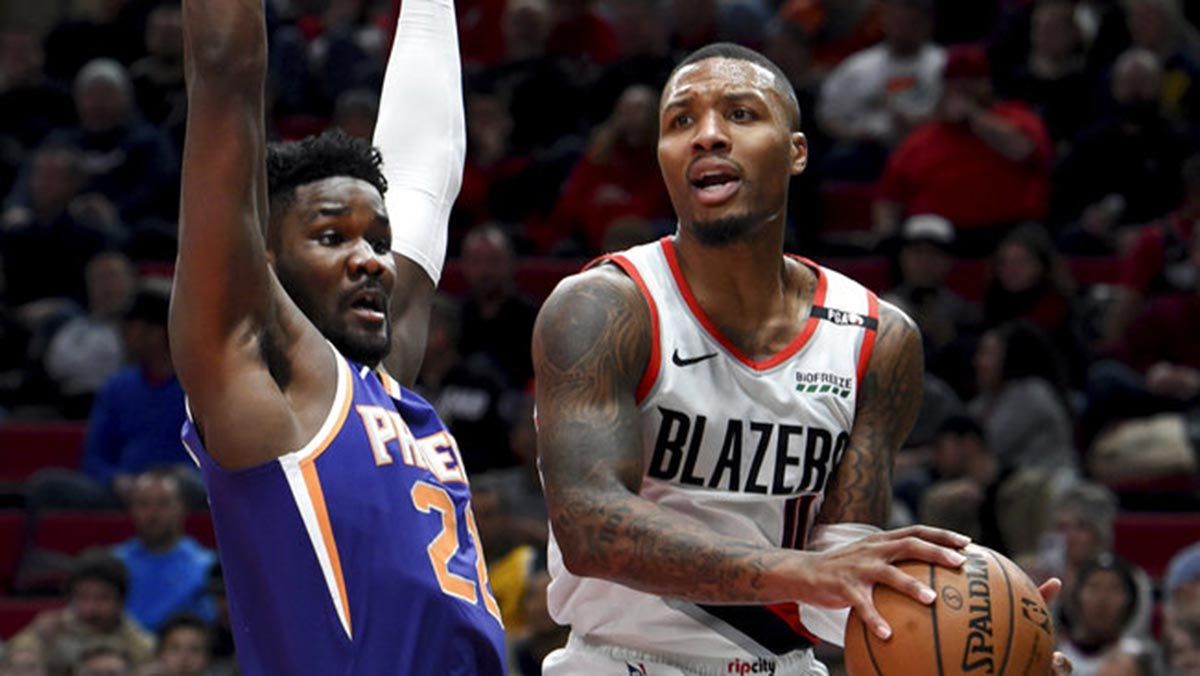 DeAndre Ayton, PF/C, Suns
Yahoo: $36
DraftKings: $7,700
FanDuel: $7,800
There are teams that are trying to hide their cards and there are teams going all out in the bubble. Phoenix is one of the latter.
Hoping for a chance at a playoff spot, the Suns will be playing at their best in their remaining games, that's why I feel DeAndre Ayton should be one of those guys you shouldn't be afraid to put in your DFS roster. He had a double-double against Indiana last time, and while the Heat is a pretty good defensive team, I don't think Ayton will have a problem getting his share.
Damian Lillard, PG, Blazers
DraftKings: $10,000
FanDuel: $9,700
Like Phoenix, Portland is also trying to take a crack at the eighth seed, which is why their roster is as good as the Suns in terms of getting their usual load and playing time. And if they are going to get to the playoffs, it should be because of Damian Lillard. It's Dame Time!
The Middle Men
Malcolm Brogdon, PG/SG, Pacers
Yahoo: $27
DraftKings: $6,900
FanDuel: $6,600
The Pacers are going to be very thin with TJ Warren and Myles Turner questionable going into the matchup with the Lakers. If the duo is not good to go, that will mean more opportunities and usage for Brogdon. If not, I still feel he has a solid shot of getting to the high 30s. He is the very definition of low-risk, high-reward, something that I want from players at his price range.
Michael Porter, Jr., SF/PF, Nuggets
Yahoo: $26
DraftKings: $7,200
FanDuel: $7,800
The guy has been on an absolute tear lately and with the Nuggets firmly holding on to the third seed, they will most certainly give the young guy all the momentum going into the playoffs. His salary, especially at FanDuel, is a little steep but with the way things are going now, I can let that go. Besides, the Jazz are sitting out Rudy Gobert, Mike Conley, and Donovan Mitchell tomorrow, so I don't think MPJ will have any trouble going off one more time.
The Bargains
Tony Bradley, C, Jazz
Yahoo: $10
DraftKings: $3,500
FanDuel: $3,500
Gobert is out and Bradley has proven he can contribute if given the minutes. He had a double-double plus three swats in 22 minutes the last game so I expect him to better in a starting role.
Jordan Clarkson, SG, Jazz
Yahoo: $14
DraftKings: $5,200
FanDuel: $4,700
Without Conley and Mitchell, who will the Jazz turn to to get them buckets? Easy answer: Jordan Clarkson. JC will have the buffet table pretty much all by himself tomorrow so expect him to get at least 20 points plus extras.
Featured Image: AP
572 total views, 2 views today