Who To Own
Anthony Davis, PF/C, New Orleans Pelicans
Davis' salary can be crippling but with a nine-game slate, it's easier to find production at a discount. I mean, how can you go wrong on picking someone who dropped over 60 fantasy points after leaving the pre-game warmups to vomit? The Pelicans will be playing Sacramento, another ultra fast-paced team, making this a very fantasy-friendly matchup.
Fanduel: $12,500
DraftKings: $11,500
Yahoo: $58
Lou Williams, PG/SG, Los Angeles Clippers
Lou Will missed four games until he returned against Dallas with a bang. He dropped 26 points against the Mavs, along with eight rebounds and two assists. The flop next game was understandable because they were blowing out the Nuggets (132-111) and if anything, that's even a positive for Williams because he is well-rested, ready to go for the second night of a back-to-back against the Warriors.
Fanduel: $5,200
DraftKings: $6,400
Yahoo: $20
Larry Nance, Jr., PF/C, Cleveland Cavaliers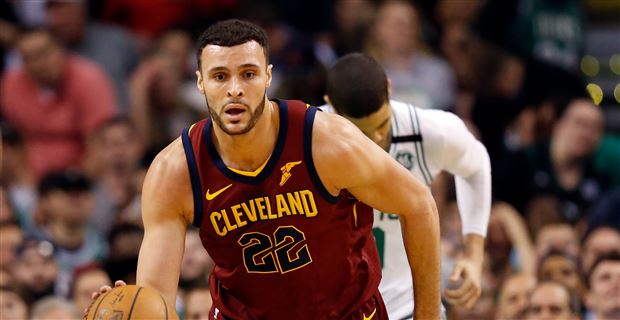 LNJ is in my must-play list for the second time in a row, but can you blame me? He filled it up yet again against Toronto no less with 16 points, 12 rebounds, two assists, a steal, and two blocks. Thing is, that was even his worst outing over the past three games. Bite me.
Fanduel: $7,300
DraftKings: $7,500
Yahoo: $26
Who To Avoid
Devin Booker, PG/SG, Phoenix Suns
Saying Booker is on a roll as of late is an understatement, but seeing the Suns play a triple-overtime game in the front end of a back-to-back with their best player logging over 54 minutes is too much. Brooklyn is not much of a defensive team and Booker is still a young guy but I'm not betting on it.
Lonzo Ball, PG, Los Angeles Lakers
With Rajon Rondo back and eating into his playing time is not good for Ball. He fell back to earth with less than a 20-FP performance vs the Pelicans. His minutes were the lowest he had over the last six games and since Lonzo will never be counted upon to score in bunches, he really needed the minutes to pile stats in other areas. Without a 30-minute plus playing time, he could not be trusted to produce.
Paul George, SF, OKC Thunder
PG has just dropped an 80-fantasy point game and a second consecutive game with 43 points. Can he do it again in the second game of a back-to-back? My answer would be no, so I'm going to look elsewhere.
Featured: Mark D. Smith-USA TODAY Sports
3,634 total views, 6 views today