NBA DFS Basketball Value Picks– Nov. 13, 2016
The Studs
Kemba Walker, PG, Charlotte Hornets ($7,900)
There's no other Russell Westbrook, but in the past few games, Walker is doing his best Russ impression. And at a less than $3,000 price tag, he is worth every penny.
In the past three games, Walker averaged over 53 fantasy points that culminated in a 61-FP performance vs the Toronto Raptors. The Hornets draw Cleveland in their next game, but I doubt the Cavs defense could do something against a very hot Kemba Walker.
Kevin Love, PF, Cleveland Cavaliers ($7,600)
Love is enjoying his best start as a Cavalier and one thing that we could do is take advantage of it. In the past four games, he has averaged over 40 fantasy points all against elite competition at that. He has missed his last 5 three-point attempts but that didn't diminish Love's value the last couple of games. If the outside shot returns, it's easy to see K-Love peaking at the mid-40's.
The Middle Men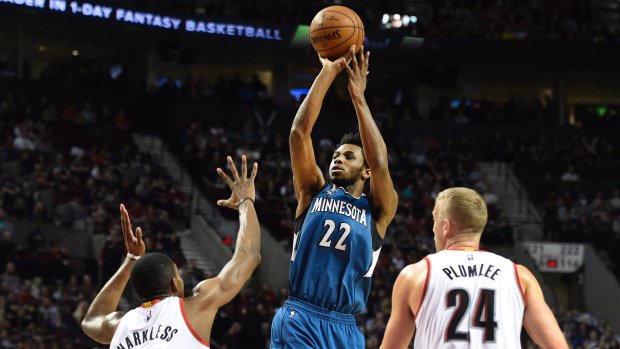 Andrew Wiggins, SF, Minnesota Timberwolves ($6,600)
Wiggins started out quite slow but appears to have hit his stride the past three games. The Canadian almost averaged 43 points during that span that topped at 52 vs Brooklyn. The Lakers are in the tail end of a back to back so Wiggins will have a running headstart against his tired matchups on the other end.
Mason Plumlee, C, Portland Trail Blazers ($5,200)
Plumlee has been really solid this season and makes him an easy choice as a cheap center in daily fantasy basketball. He has averaged over 25 fantasy points regardless where he was playing and if the last game is any indication (34.25 points vs SAC), he could be in line for another above average outing vs Denver's confusing frontcourt situation.
The Bargains
Brandon Knight, PG/SG, Phoenix Suns ($4,400)
Knight has been struggling with both Devin Booker and Eric Bledsoe being handed out huge workloads by coach Earl Watson. And T.J. Warren's impressive start did not help either. Even so, Knight's streakiness make him an interesting play vs Golden State and with a possible blowout in tow, he could earn minutes and stats during garbage time.
Serge Ibaka, PF/C, Orlando Magic ($5,100)
Like B-Knight, Ibaka is struggling big time but it looks like his playing time is still intact. I-Blocka, though, could be in for a turnaround and what better team play against than his former OKC squad! You know how these things play out, right?
Note: All stats and salaries are from Draftkings.
Featured Image Mandatory Credit: Kim Klement-USA TODAY Sports
2,542 total views, 2 views today