The Golden State Warriors are better than expected. The Atlanta Hawks may well be the Team of the Year (if there ever was one) halfway through the season. Andrew Wiggins is rounding his game up nicely in Minnesota and looks like the runaway winner for the Rookie of the Year.
But let's not delve too much on the positive side, folks. General managers don't always earn their stripes (and cash) for being too complimentary. By pointing out who's not playing up to par, hey, maybe we'll get their attention and put a stop to the nonsense. And maybe, by virtue of an out-of-body experience, we might throw in some humdrum random talks for good measure.
Without further ado, we're going to give you the biggest disappointments thus far in the NBA season.
Most Disappointing Teams
Cleveland Cavaliers
When LeBron James ditched old girlfriend Miami for the young, hot new model Cleveland, everybody was thinking CHAMPIONSHIPS. After all, they have Kyrie Irving on their fold and traded for a double-double machine in Kevin Love. It couldn't have gone amiss, right?
Wrong.
While "The King" admitted that the transition to being a championship caliber squad is a (lengthy) process, no one could have predicted it would take THIS long. The Cavs are barely above .500 (22-20), James is feeling the effects of an extended mileage, and while Irving took the adjustments in stride, Love is having a harder time evolving from a first option (in Minnesota) to practically a third fiddle in Ohio.
The good news is they're playing in a pillow-soft conference and they have acquired some good players to help their cause. If Cleveland can get its act together and end up in a homecourt advantage seeding, they can generate some buzz come May. However, having too many issues and moving parts is not exactly a recipe for a title.
New York Knicks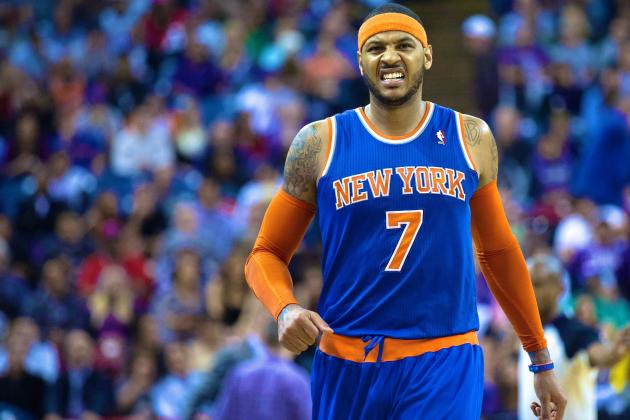 Of the top 5 picks of the legendary 2003 Draft Class, one has move on to another sport (Darko Milicic is now a kickboxer believe it or not) and the four (Bron, Melo, D-Wade, Bosh) are now basically the league's elder statesmen. Evidence: injuries.
While Carmelo Anthony's health issues (those balky knees will need offseason surgery) are obviously a cause of concern, the whole team is a major letdown. No one could find their way in the triangle and halfway through the season, they are waving the white flag by going the team-tearing route starting with J.R. Smith and Iman Shumpert's trade to Cleveland.
Clearing cap space for the future is a good idea but unless they can find help for Anthony and simultaneously orchestrate the triangle offense, that idea will remain as it is. These aren't fun times for New York and honestly, I see no light at the end of the tunnel.
Unibrow's supporting cast
Anthony Davis has been absolutely tearing it up with season averages of 24.2 points, 10.4 rebounds, 1.6 assists, 1.5 steals and a league-leading 2.9 swats. You can make the case for the Davis being the season's MVP but if only not for his inconsistent supporting cast, Davis should be on his first playoff appearance and running away with the thing!
To be fair, Tyreke Evans is doing his share (so far). But outside of Evans and Davis, everybody else seemed to forget what their roles are. Ryan Anderson is supposed to be the NBA's poster boy for stretch fours but is hitting only 41% from the floor and 34% from distance (compared to 40% from last year). Omer Asik was brought to provide stout interior defense but he's only successful defending at the rim half the time. To put that in perspective, Lakers' small forward Wesley Johnson is only marginally worse. Eric Gordon? As usual, he stays on the shelf longer than old bread. What's worse, Jrue Holiday seems to follow Gordon's injury-prone course.
Most Disappointing Individuals
Lance Stephenson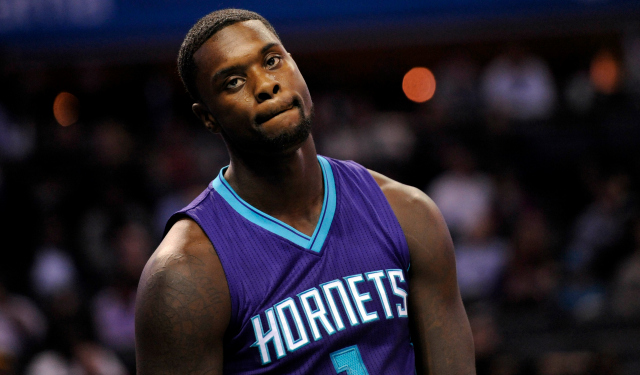 To sum up Lance Stephenson's season so far, he was deemed a messiah and a locker room cancer in a span of roughly six months. Rumor has it that the Hornets is already measuring Stephenson's value in the market, fielding offers for last year's runner-up for Most Improved Player. At least one trade that involved the former Pacer has been nixed because one team (reportedly Brooklyn) doesn't want no part of him. Who can blame them? Stephenson's numbers are down across the board and his volatile, ball-dominant nature is repelling every team including his own.
Deron Williams
If you look at his current game, Deron Williams has hardly resembled the player thought to challenge Chris Paul for the 'best point guard in the league' distinction. The three-time NBA All-Star's performance have dipped so much that he was came off the bench for seven games in favor of journeyman Jarret Jack. This is not a knack on Jack, whatsoever, but it showed how Williams has fallen off from his once lofty perch. Along with Brook Lopez and Joe Johnson, the Nets management is reportedly looking to deal Williams and his $19.7 million salary. Good luck finding takers.
David Blatt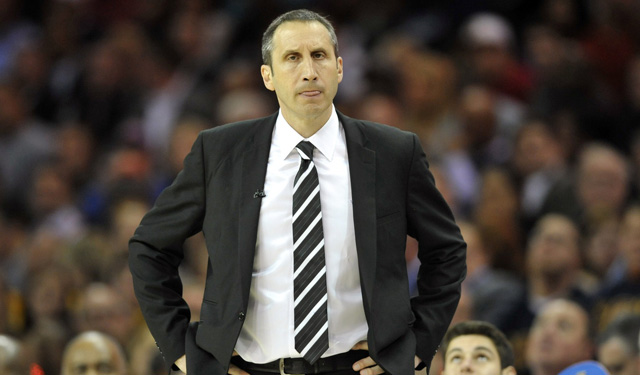 David Blatt was once considered the best coach outside the NBA but many are thinking now, is he even good enough to be here in the first place? Blatt has done a remarkable job with the Russian national team but has yet to make his mark in 42 games. Granted, Blatt inherited a bad roster but with the acquisition of Love and James, shouldn't he have figured it out by now? The Cavs are the fourth-worst team when it comes to defensive rating (106.7) and is only in the middle of the pack in points per game (100.8). If this lingers, Blatt may find his way back to Europe again and he's not exactly indispensable at this point. George Karl, Rick Adelman, and maybe Jerry Sloan could be interested in running the sidelines with one of NBA's most talented lineups. Those three will never be 'pushed' around, even by LeBron.
3,904 total views, 2 views today