1.) Eric Gordon, SG, Houston Rockets
The Jazz are on the bind when it comes to their defensive game plan against James Harden. They tried to take away his step back but the Beard still had his way against the Utah defense all game along.
That said, other Rockets were beneficiaries of Harden's stellar play. Eric Gordon, for one, found himself wide open too many times, resulting in three made treys en route to 17 points, three rebounds, an assist, and two blocks.
If Utah commits its defense to stop Harden at all cost, Gordon will be asked upon to knock those shots down, making him a good bet to have a solid outing in Game 2.
2.) P.J. Tucker, PF, Houston Rockets
Speaking of beneficiaries, Tucker had a solid one in Game 1, tallying 11 points, four rebounds, three assists, and two steals. Again, if Harden finds himself taking the full brunt of the Jazz defense, Tucker can take all the corner threes he wants.
3.) Sterling Brown, SG, Milwaukee Bucks
It's a good time to pick secondary Bucks players because this will surely be a blowout on a game-to-game basis. Brown did his thing in the 121-86 Game 1 win, tallying 11 points, three rebounds, seven assists, three steals, and a block.
4.) Luke Kennard, SF, Detroit Pistons
Kennard is the only semblance of a scorer that Detroit has and without Blake Griffin, the Duke product hit his stride in Game 1. He scored 21 points on top of four rebounds and two assists and will probably do more of the same if their All-Star power forward sits another game.
5.) Tyreke Evans, SG, Indiana Pacers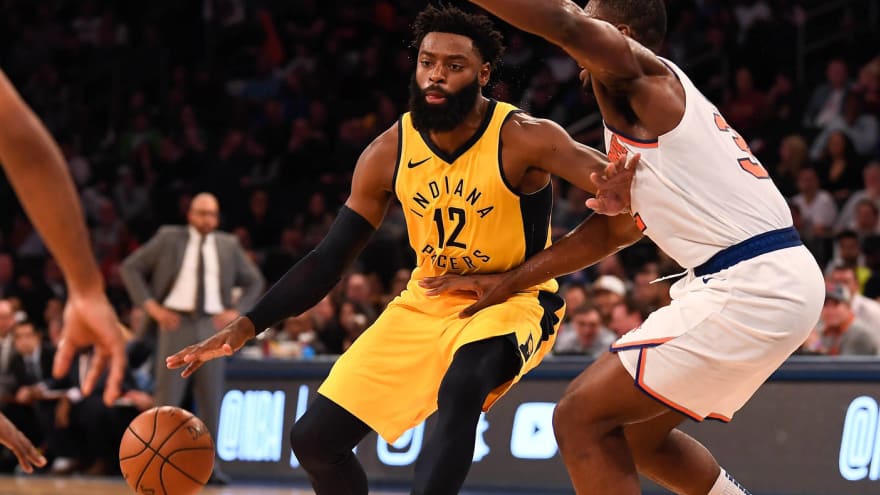 The Boston-Indiana series is one where offense is a premium and with Boston committed to stopping Bojan Bogdanovic, the Pacers will need Evans to create more of his own shot. That did not happen in Game 1 but Game 2 may be another story. Don't count on it but if you're feeling lucky, Evans is floating out there for the minimum.
Featured Image: via CBS Sports
2,738 total views, 2 views today