I have just listed my surprise standouts in the 2016 NBA Summer League and now it's time to do the opposite and tally the disappointments. I may just be overreacting to some of them because I expected a lot more from these guys but that's the price to pay if you're picked at the top of the lottery. There you go, I spilled all the beans.
Here are my 5 disappointments in the 2016 NBA Summer League:
1. Buddy Hield, SG, New Orleans Pelicans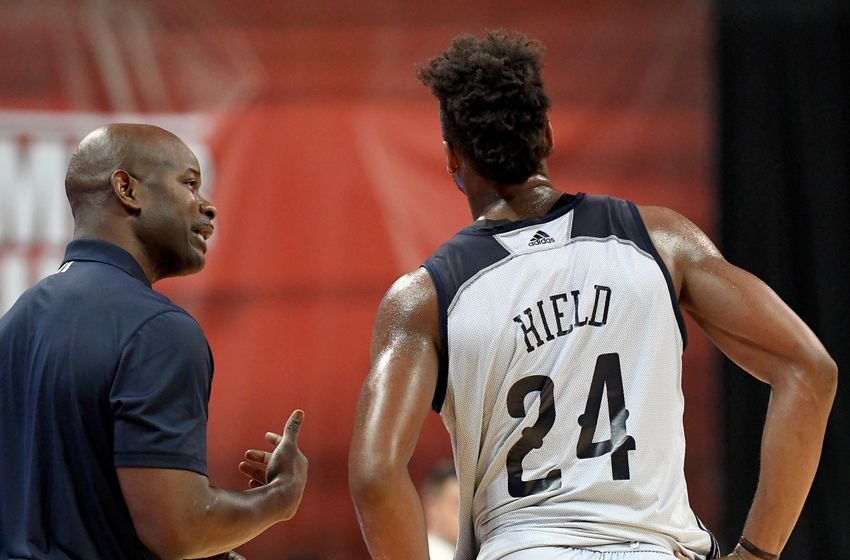 Hield was tabbed the most NBA ready out of ANY player in the Draft, at least to the so-called experts, but his 2016 NBA Summer League performances say otherwise. He doesn't look like the efficient guy he was in college and played like a poor man's Marcus Thornton out there if there ever is one.
"Buddy Buckets" never saw a shot he didn't like (in a bad way), firing 98 shots in total over five games making only 32 (32.6%). His three-point sniping, which is supposed to be a strength, is not any better shooting only 23% on an 11-of-48 clip. Yikes!
To Hield's defense, he may be better off in a "real" NBA team that has Anthony Davis, Tyreke Evans, and Jrue Holiday rather than playing with NBA bench-warmers and fellow rookies. However, Hield's ceiling may be lower than anybody previously thought. At best, he could be a spot-up option rather than a legit first or second guy (or even third guy) in the pecking order.
2. Brandon Ingram, SF, Los Angeles Lakers
If anything, Ingram's Summer League showing is proof he can be something in this league BUT still need to put a lot of hours in the gym before that can happen. His best showing was a 22-point, 5-rebound, 4-assist performance vs Utah though it's apparent he won't be muscling guys out of defensive positions anytime soon. The good news, at least according to the Lakers coaches, the rail-thin forward does not exactly shy away from contact. He is on a 5,000-calorie diet so we have reason to believe the weight issue should be fixed in time. Just don't expect Ingram to start raining buckets in his first year.
3. Ben Simmons, PF, Philadelphia 76ers
OK, let's get this straight: Ben Simmons is a straight-up baller! No doubt about it. His vision is exceptional and he can pile up numbers without even batting an eyelash. But the aggressiveness on offense, uh-uh, it's not there yet.
Simmons always has a knack for getting into the teeth of the defense but his instincts tell him to kick the ball out to shooters. That is not a bad habit, but I would expect somebody with Simmons' combination of size and agility to power his way and dunk over lesser opponents once in a while. That NEVER happened.
4. Nik Stauskas, SG, Philadelphia 76ers
Stauskas' case differs from that of the first three players in this list because his appearance here could be the end of his career in the NBA. He averages just 11 points, three rebounds, and one assist on 35% shooting and was so lackluster Philly got rid of him in the lineup after two games. I think he just doesn't belong in the NBA. I also have a feeling the Sixers knew that much sooner than we all did.
5. Phil Pressey, PG, Detroit Pistons
For someone who has 148 NBA games under his belt, Pressey is unimpressive. He struggled finding minutes for Detroit in Summer League and struggled more when it comes finding the bottom of the net or his teammates. The former Idaho Stampede has totals of 11 points and four assists in 68 minutes over six games. How's that for underwhelming?
2,786 total views, 2 views today