Here are some players you might want to look at in Sunday's 11-game slate. Again, no Russell Westbrook in here.
Daily Fantasy Basketball Lineup Advice March 22
The Studs
John Wall, PG ($8,700)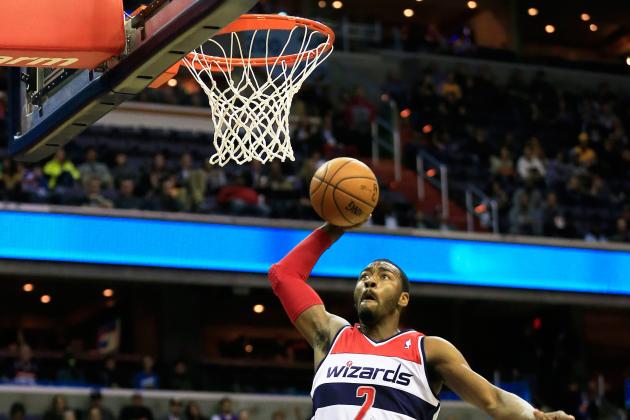 You know what stuff a basketball player is made of when they play hurt AND still play well. John Wall brushed off a sore ankle against Utah and dropped 44 FP against the Clippers. Against Sacramento, there'll be no unfavorable match-up for the quick guard so something in the 40-50 range is inevitably in the offing.
Eric Bledsoe, SG ($8,000)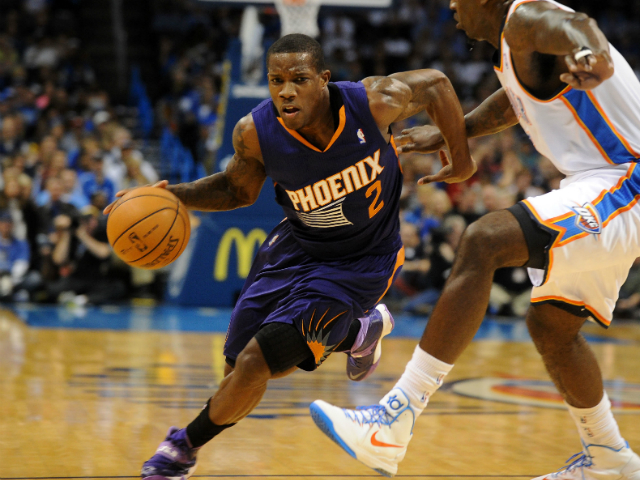 If you're one of the people that expected big numbers from Bledsoe against an undermanned New Orleans squad, I understand your disappointment. But if you're forgiving enough to roster the Kentucky product the very next game, you are nicely rewarded with a handsome 57.5-point performance.
Every single game matters now for a Suns team aiming for a playoff spot and as the unquestioned leader, Bledsoe can't afford to have off nights. Consider the Pelicans game a small blip in the radar.
The Middle Prices
Markieff Morris, PF ($6,200)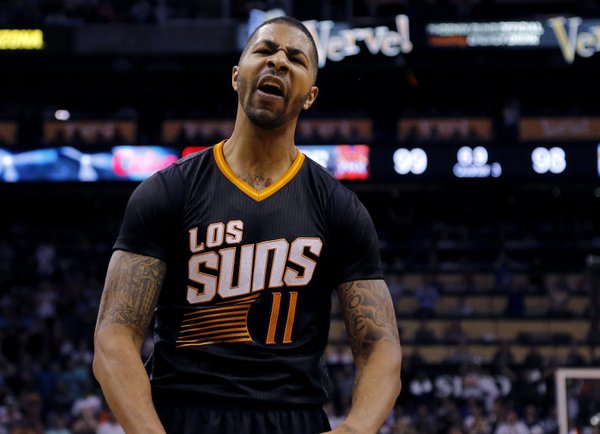 Speaking of the Suns, this guy right here picks up his game just at the right time. He has averaged 36 FP for the last ten days which is pretty much a steal at that price.
Ty Lawson, PG ($6,800)
Jameer Nelson is questionable to play Sunday with a minor hip issue leaving Ty Lawson all the minutes and no capable backup. (Unless you call Erick Green capable.)
Orlando is fourth-worst in the NBA in stopping opposing point guards so expect Lawson to have a feast against the Magic's porous defense.
Tim Duncan, PF ($6,500)
My apologies for predicting a competitive Boston vs San Antonio match-up last March 20th. It wasn't even close and TD didn't even show up for the fourth quarter.
However, if you're an optimist like me, you'll see all the positives that besieged Duncan's 27.5 FP production: It was done in only 19 and a half minutes! Against the Hawks, a 30-minute night for the ageless big man is definitely not out of the question.
The Bargains
Jusuf Nurkic, C ($4,000)
You have probably known all about Steven Adams by now (that $5,500 salary is still a bargain) but don't sleep on the kid Jusuf Nurkic right here. The Nuggets are bringing him along slowly but if the Miami game is any indication, they're ready to unleash him full force. Playing time and a knack for rebounding and blocking shots should translate very well in daily fantasy basketball.
Randy Foye, SG ($4,800)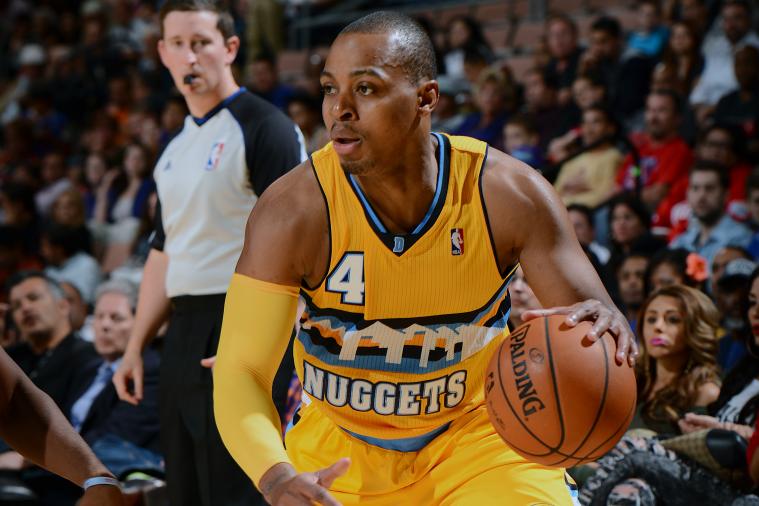 While the more well-known teammates usually get the spotlight, Randy Foye has quietly put up excellent numbers as of late. He has topped at least 30 FP in three of the last four games and averaged 29.9 in the last five. Taking a flier on him at that salary makes sense.
Luc Mbah a Moute, SF ($4,400)
The small forward spot is slim pickings this Sunday (unless you draft the pricey LeBron James or Kawhi Leonard), so it's reasonable to look elsewhere for solid options. There's Chase Budinger ($3,700), Matt Barnes ($4,600) and Wilson Chandler ($5,400) but I like Mbah a Moute's potential against the Lakers. He is somewhat inconsistent though and you may not buy this suggestion, but hey, the aforementioned three names aren't bad too.
(Note: All salaries and stats are taken from DraftKings and accurate as of March 22, 2015.)
1,744 total views, 1 views today