The news on Derrick Rose going under the knife on the same knee he injured in 2013 was surely a big blow to the Chicago Bulls. The team's official release said an MRI scan revealed a torn meniscus and that no timetable was set in his return.
Again.
Rose's knee injury will open a lot of opportunities for a couple other Bulls. Joakim Noah, for instance, could see a lot more touches as a facilitator at the center spot. In the 2013-14 season playing without the 2011 MVP, Noah dished a ridiculous 5.4 dimes a game. To give you an idea of how good the Frenchman's passing game is, Marc Gasol, thought to be one of the best passing big men in the game, averaged "only" 4 assists per game as a career-high.
Most likely to replace Rose in the starting backcourt is veteran guard Kirk Hinrich who himself has just returned from an illness. It's not fair to demand a lot from Hinrich who only averaged 9 points and 4 assists as a full-time starter last year but a little uptick in production is a welcome sight for owners who might give Captain Kirk a flier for the minimum salary.
That said, it will also give Pau Gasol and Jimmy Butler a slight boost in overall value regardless of format.
Daily Fantasy Basketball Advice (Feb. 25): The Studs
James Harden ($11,000)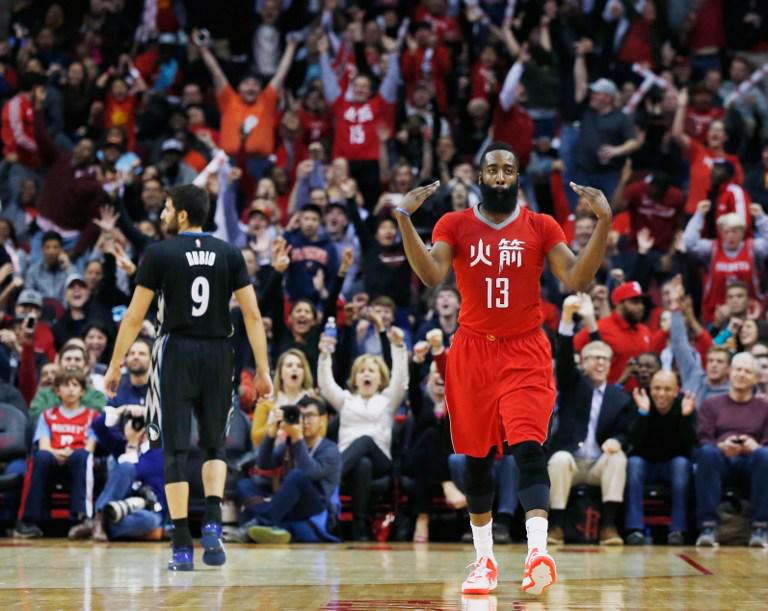 Need I say more? Along with Russell Westbrook, no one in daily fantasy this year is as potent on any given day as James Harden. The chances of him exploding night in and night out is very high that you can't worry too much about the hefty salary.
However, as a warning, the Beard's lowest-scoring fantasy game came against the Clippers (27.75) on the road last Feb. 11. But then again, with a 31.1% Usage Rate for the season, it's likely that the bad Staples Center game is simply an aberration in a rather stellar season. What's more, it's the Clippers turn to be visitors in Harden's turf.
Pau Gasol ($9,800) I can't actually remember the last time Pau Gasol registered below 30 fantasy points. He had an average of almost 37 FPPG in the last time while producing almost 43 in the season. His all-around game allows The Spaniard to overcome rough shooting nights which makes him such a commodity every time Chicago plays. Pau is expected to produce more, offense-wise, after Derrick Rose went down so there's the catch.
Bottom line: Must-own.
Tyreke Evans ($8,100)
Tyreke Evans' value is sky-high especially with the Pelicans missing Anthony Davis. Be careful though: Evans is nursing some sort of an illness, so you better check his availability before putting him in any of your rosters.
The Middle Prices
Giannis Antetokounmpo ($7,300)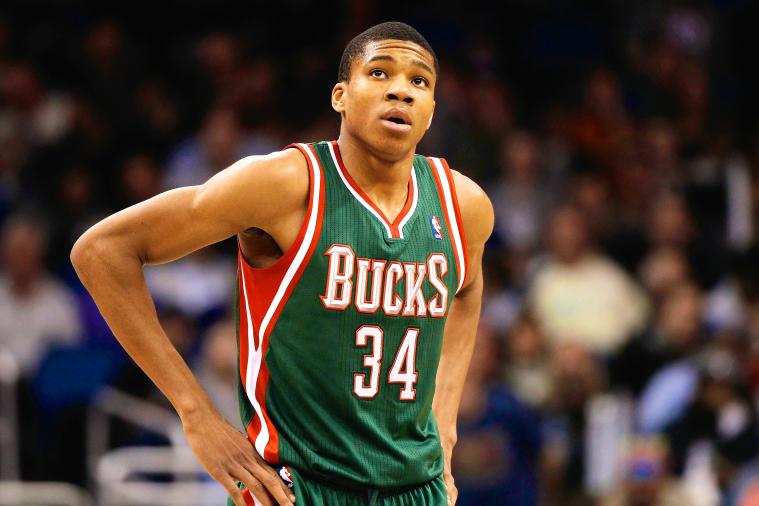 Like his complicated-sounding name, "The Greek Freak's" game is just as elaborate. He is a match-up nightmare on both sides of the ball and can find the open teammate while remaining a scoring threat. Antetokounmpo struggled to find a rhythm after the break but let's say it's just rust or the stress of playing two of the conference's best teams (ATL and CHI) on back-to-back nights.
Philly has been struggling and their defense isn't exactly top-notch so this is a game Antetokounmpo can easily dominate.
Goran Dragic ($6,300) Dragic's two-game performance as a member of the Miami Heat is sort of a Jekyll and Hyde conundrum. The first game clunker is understandable (19.25) but the Slovenian's 23-point, 12-assist performance should be the norm from hereon out. Chris Bosh is gone for the season and Dwyane Wade just got back, so it's natural for Miami to lean on the crafty guard.
From what we know, that's what Dragic wanted all long.
Derrick Favors ($7,200)
As to why you should pick Derrick Favors (or Rudy Gobert) up, I'll give you two words: L.A. Lakers. The purple and gold has been so abysmal that opposing big men are more likely to have career nights against them. Of course, there's no stat to prove it, except the Lakers are the sixth-worst team when it comes to giving up points at the PF position.
The Replacements
Dennis Schroder ($3,200) In case you haven't noticed, Jeff Teague hasn't played his usual minutes the past two games (26 and 28). Word is, Teague is suffering from an undisclosed illness and Atlanta may have to allow the All-Star to recover for a few days. If that happens, the German-born Schroder takes over Teague's spot and his per-36 numbers (16.8 points, 3.9 rebounds, 7.1 assists and 1.5 steals) indicate he should be up to the job.
Ray McCallum ($3,300)
Ever since Ray McCallum took over the starting PG duties, results have not been encouraging. Until they met the Clippers, that is.
McCallum posted 10 points, 7 rebounds, 5 assists, 2 steals and a block to register 31 FP in only 23 minutes! The youngster is in a time-share with veteran Andre Miller so until coach George Karl decides to give the bulk of the minutes to McCallum, nothing is set in stone regarding his production.
Nikola Mirotic ($4,000)
For Nikola Mirotic, it's only a matter of playing time. If he gets it, then you can list the fantasy points down.
The forward from Montenegro took advantage of Taj Gibson's absence and posted a tasty 42-point fantasy output against Milwaukee. If he continues to get minutes in the high 20's and low 30's, Mirotic's versatility ensures him of enough FP to make y'all owners happy.
(Note: All salaries and stats are taken from DraftKings and is accurate as of Feb. 25.)
1,347 total views, 1 views today