The Studs
Draymond Green, PF/C, Golden State Warriors
This guy should be in every DFS roster and if you're not having him, there is something wrong with you. Hell, he can even be considered a bargain with his price.
Green is averaging 16 points, 10.7 rebounds, 8.7 assists, a steal and a block in this series and there is no signs of him slowing down. I see him pretty much having a triple-double from hereon out.
Kyrie Irving, PG, Boston Celtics
It will be up to Kyrie to keep Boston in the series so expect him to have a huge game in Game 4. He wasn't bad in Game 3, tallying 29 points, three rebounds, six assists, and three steals but Game 4 should be otherworldly. Make me look good, Uncle Drew!
The Middle Men
Al Horford, C, Boston Celtics
Like Irving, the Celtics need a big game from Horford to even the series. If not, this one is over. Horford hasn't had that kind of game since Game 1 but you can bet he will lay it all on the line in Game 4.
Eric Gordon, SG, Houston Rockets
Gordon has come up big in Game 3 dropping 30 points on seven triples. He has a tendency to be a little up and down (like the 13-FP stinker he had in Game 2) but he should be feeling good about himself about his recent performance.
The Bargains
Andre Iguodala, SG, Golden State Warriors
Iggy is averaging 15.3 points, 4.7 rebounds, three assists, and 1.7 blocks in this series. That makes him one of the best value picks out there considering his salary.
P.J. Tucker, PF, Houston Rockets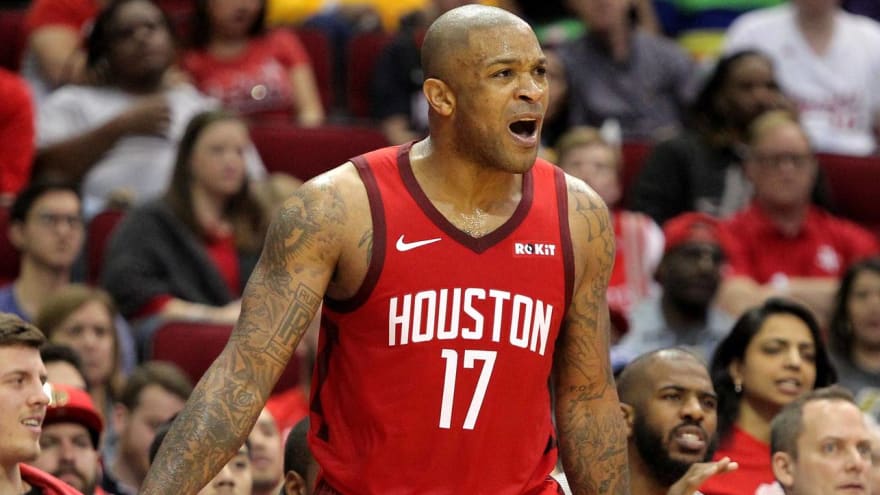 Tucker is Houston's version of Iggy, making plays and exuding energy everytime he steps on the court. He has now come alive after a big fat dud in Game 1 and has topped at least 30 FP in Games 2 and 3. Over that span he is averaging 10 points, 11 rebounds, 2.5 assists, and a block.
Featured Image: Cary Edmondson-USA TODAY Sports
2,682 total views, 2 views today