The Studs
Nikola Jokic, C, Denver Nuggets & Kawhi Leonard, SF, Toronto Raptors
Let's save some space here and pick Kawhi Leonard and Nikola Jokic as centerpieces of your DFS team. The Joker dropped over 60 fantasy points in the last three games and the way he is playing I won't be surprised that he'll do it for a fourth straight.
On the other hand, Kawhi has registered over 50 fantasy points in four of the last six. In some fantasy basketball sites such as Yahoo, Leonard's salary is even less than Damian Lillard's so it should be a no-brainer who gets the nod here.
The Middle Men
Paul Millsap, PF, Denver Nuggets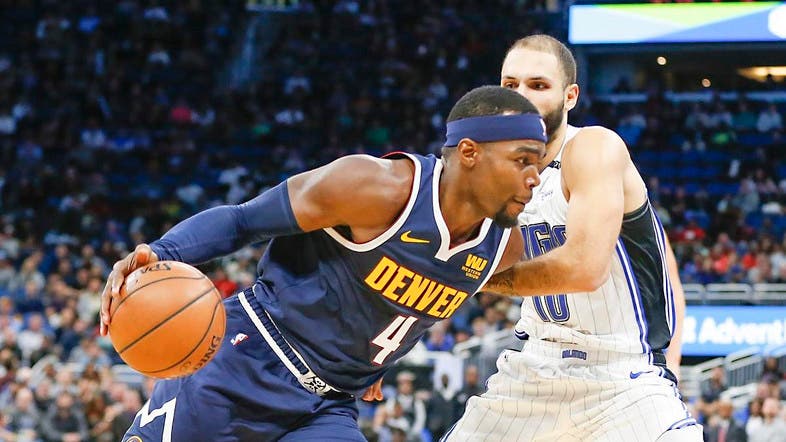 Millsap can be a little up-and-down but drawing the Blazers in the second round will only do good for him especially offensively. The former All-Star has the post advantage over tweeners like Al-Farouq Aminu and Moe Harkless that's why he scored 19 points in Game 1, the most he has had since April 16.
Gary Harris, SG, Denver Nuggets
The third Nugget in my list, I'd take Harris over someone like JJ Redick because I feel he is more well-rounded than the Duke sharpshooter. He has averaged 11 points, 5 rebounds, 2.5 assists, and two blocks over the past two. Redick, on the other hand, should prove he can consistently score over Danny Green.
The Bargains
Mason Plumlee, C, Denver Nuggets
Another Nugget on the list, Plumlee has, well, a chip on his shoulder playing his former team in the second round of the playoffs. I don't think he will ever have a 5-steal game as he did in Game 1, but he has already set the tone of being extra-active with him having an ax to grind with Portland.
Greg Monroe, C, Philadelphia 76ers
I'm giving you an option here because you obviously can't choose three centers in most DFS operators. Monroe, though, has made a good case for himself with a solid Game 2 performance– 10 points, 5 rebounds, 1 assist, and a block.
Other bargain options are James Ennis III, Will Barton, and Torrey Craig. If you're feeling lucky, you can throw Fred Van Vleet in there.
Featured Image: TOM SZCZERBOWSKI/USA TODAY
2,272 total views, 4 views today