There were some big hits and big misses in my yesterday's picks and let me begin by saying Buddy Hield, Nemanja Bjelica, and Kris Dunn were horrible. The Kings were blown out of the water so understandably, their main guns sat out with the game already decided.
I haven't watch the Bulls-Pacers game but the overtime should have helped Dunn's cause. Instead, he was down to 16 minutes of playing time. The strong play of several Bulls including Chandler Hutchison (21 points) and Cristiano Felicio (11 points, eight rebounds) may have contributed to that.
That said, Damian Lillard, Elfrid Payton, and Trevor Ariza were all spectacular in their respective outings. Lillard had his first career triple-double (36-10-11), Payton flirted with a 3D (15-7-11 plus two steals), and Ariza wsa better than I expected (21-4-1 plus two steals).
The Studs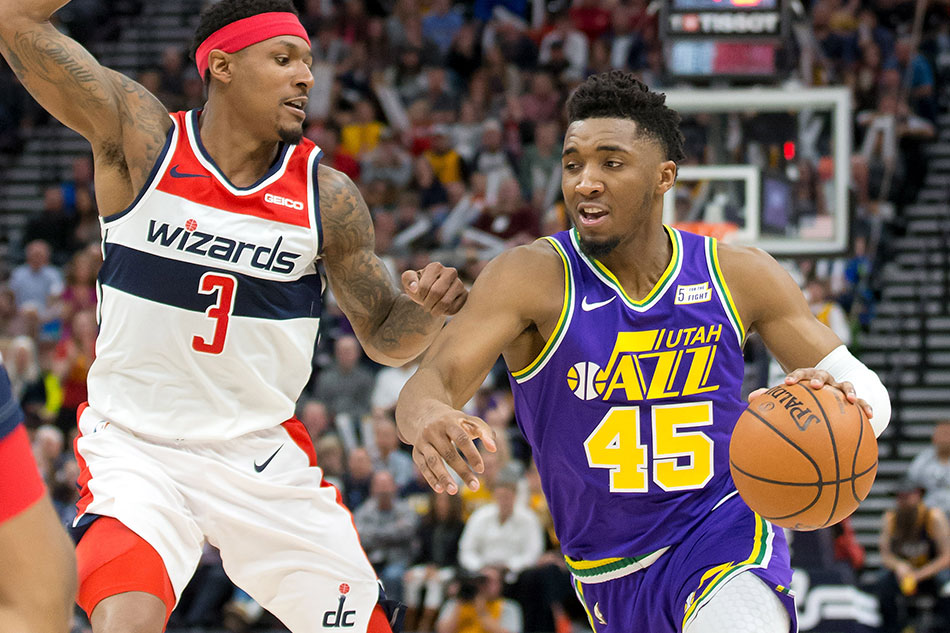 Centers abound in this Jan. 30 slate but I have my concerns. Nikola Jokic and Rudy Gobert may possibly get each other in foul trouble and Joel Embiid has just returned. That means all the Philly guys' usage rate will take a hit. Kawhi Leonard, while great, is already at $10,800 at DraftKings. (At Yahoo, he is at $49 so that's doable.)
What I'm looking at here is a favorable matchup for Bradley Beal. Beal ($40 at Yahoo, $9,400 at DK) is averaging 38 points, three rebounds, and 6.2 assists over that past five games. The Hornets is among the worst teams in the league in FG percentage allowed to opponents (47.9%, 28th in the NBA). I expect Beal to have a field day and quite honestly, I expect the Hornets to have theirs as well.
I am tempted too look at big men to pair with Beal but I think I'm not passing up on Donovan Mitchell here. Spida has been hot the past five games, averaging 28 points, 3.8 rebounds, 3.6 assists, 1.8 steals and over three treys made a game over that span.
Some Awesome Value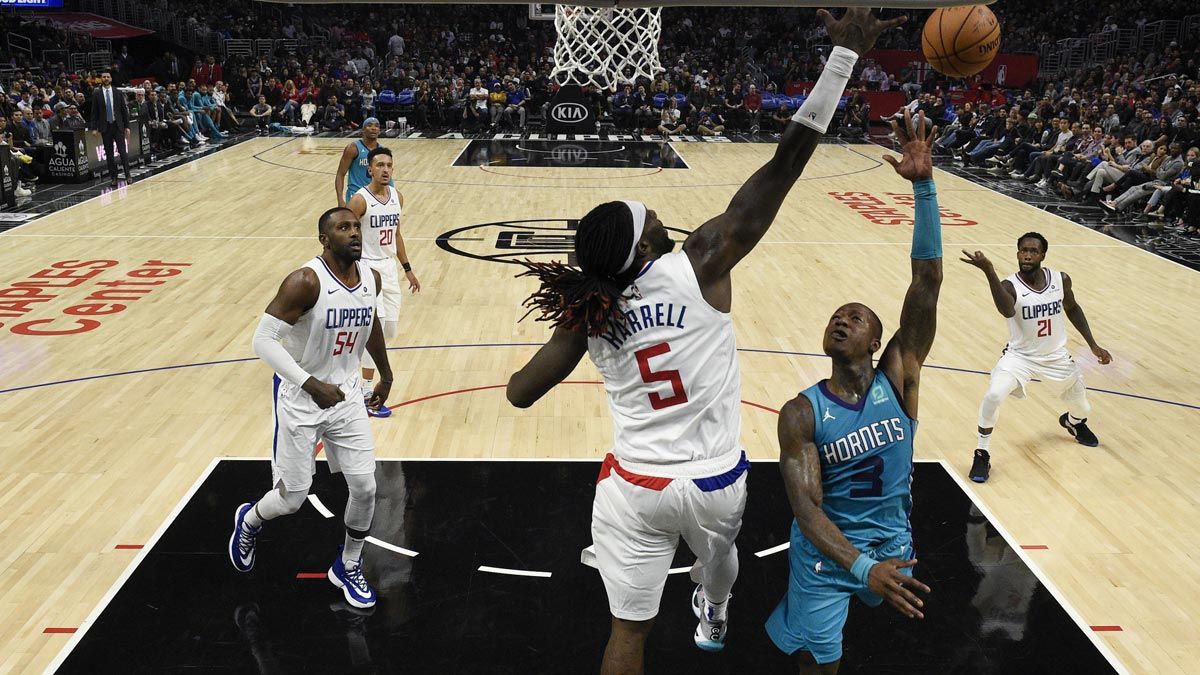 Some reports that are circulating around is that Montrezl Harrell cared more about his individual stats than team success. That's a total locker room devastator but in fantasy basketball, that's awesome news! Harrell has been very good lately averaging 19 points, eight rebounds, 1.8 assists, and 2.8 "stocks" in under 29 minutes of play.
I will also strongly consider Terry Rozier ($24 at Yahoo, $7,300 at DK) although maneuvering around his salary could be a problem at DK. Not so much at Yahoo though, and if I were playing Yahoo DFS, I'd pick him up in a heartbeat over struggling teammate Devonte' Graham. 
If you'd like someone at the 6K range at DK, Marcus Smart is available and could still be playing a lot of minutes because of Jayson Tatum's absence. Smart costs only a dollar less than Rozier at Yahoo.
However, my sights are always to acquire Larry Nance, Jr. and work from there. LNJ is averaging essentially a double-double (15.2 points and 9.8 rebounds) plus 3.4 assists, 1.2 "stocks" and one trey made a game over the last five.
The Bargains
Because I already have a surplus of guards, I may well be looking for big men for my bargain picks. For example, Marquese Chriss has been pretty consistent over the past four games, averaging 13.3 points, 5.5 rebounds, 1.3 assists, and 1.3 "stocks". Chriss is only at $10 at Yahoo and $4,500 at DK. The only concern is that Boston is No. 4 in the league in Defensive Rating and that the Warriors is dead last in the NBA in offensive rating. My suggestion is you can't afford to have two "gambles" in one roster so make Chriss a punt option if you're into the strategy.
Another option at center is Charlotte's Willy Hernangomez, who notched a double-double in under 19 minutes in the win over New York. Bismack Biyombo has picked up a DNP-CD in that game and if that's how the rotation becomes going forward, we may see more of these games from the Spaniard.
Featured Image taken from Boston Sports Journal
2,362 total views, 2 views today