It doesn't take a rocket scientist to figure out that the current state of the Sixers should allow primarily Tobias Harris and Al Horford to shine. If you did pick up on my suggestion and perhaps even took it further by buying Shake Milton, you are in pretty good shape.
Harris started out strong and finished even stronger to the tune of 34 points, seven rebounds, seven assists, a steal and a block. Horford flirted with a triple double (15-7-9 plus a steal and a block) while Milton had 19-3-4 plus a steal and two blocks, going perfect from the rainbow area.
On my other selections, Steven Adams is a bit of a disappointment and Kent Bazemore was also pedestrian but it's all well with C.J. McCollum going for 28-3-8. It's just enough to win my league with the cushion I made for rostering Horford and Harris. Kyle Kuzma was also right up there with 18 points, three rebounds, three dimes, and a steal.
Let's get right on to Feb. 28th:
The Studs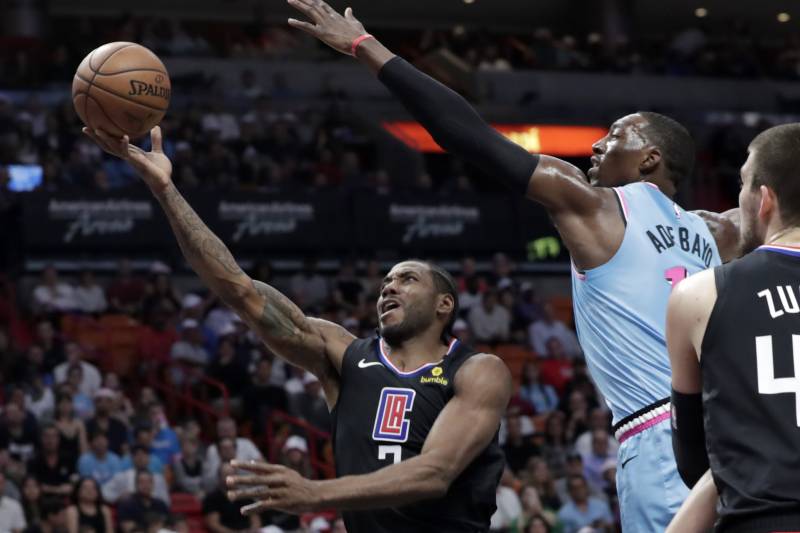 It's options galore in a 10-game night so I'm going to start with someone on the top dollar and I'm going with Kawhi Leonard. The Klaw had over 50 FP in five of the last six games and the one time that he didn't, he got himself a 43 at DK in a blowout win. Against fellow powerhouse Denver, I expect him to be playing more minutes with better numbers. I'll be disappointed if he didn't get me 50 tonight. Leonard is at $9,500 at DK and $46 at Yahoo.
Because Kawhi costs that much, it only makes sense to look at a stud at the cheaper end of the spectrum. That strategy could work wonders, especially because Jimmy Butler is available at $7,900 at DK. He is struggling a little bit with his shot the past two games but he is still basically a lock to get you in the vicinity of 40 FP night in and night out.
Butler's Yahoo salary is more than where I'd like him to be so in that case I'd pass him up at that platform in favor of Aaron Gordon. Gordon is at 8,000-plus at DK but costs only 33 bucks at Yahoo, so I'd go for Butler at DK but swap him up for AG at Yahoo.
Some Awesome Value
With an average of 21.5 points and 5.5 rebounds (plus extras) in the past four games, Malik Beasley is perfect at this spot. His salary is at a bargain for that type of production, going for $6,200 at DK and $22 at Yahoo.
I'm looking for my Al Horford on this game slate and I think I may have find one in Larry Nance, Jr. LNJ remains useful despite the midseason trade for Andre Drummond, averaging 13 points, nine rebounds, two assists, and 1.3 steals over the past four. Best part is he is only at $5,900 at DK and $20 at Yahoo.
The Bargains
From a consistency standpoint, I'd be looking towards James Johnson ($5,000 at DK, $15 at Yahoo) since he looks like someone who has a clear role in this young Wolves team. He'll play somewhere between 24-28 minutes and get you around 25-28 FP per night. He is averaging 13 points, 5.3 rebounds, 2.5 assists, a steal, and two blocks in the past four.
In my other bargain spot, I'd be swinging for the fences since I feel like I got production covered with the Johnson selection. That said, I'm going for Bruno Fernando, who has a clear path towards 20 minutes with Dewayne Dedmon and Clint Capela out. Fernando had 10 points and nine rebounds in the start last outing and is right at the minimum at both DK and Yahoo.
Featured Image: (AP Photo/John Raoux)
3,050 total views, 2 views today