The Studs
Joel Embiid, C, Philadelphia 76ers
After missing almost a month, Embiid returned and hasn't missed a beat. He is averaging 25 points, 15.5 rebounds, 2.5 assists, 1.5 steals, and 2 blocks over a two-game span. Embiid will once again be leaned upon more with Jimmy Butler and Ben Simmons possibly out.
DeMar DeRozan, SF, San Antonio Spurs
DeRozan has three games out of the last four with at least 48 FP and looks like in the midst of a strong run. It's not that he's scoring, which he is known for, but he is doing a lot of the other things with averages of four rebounds, six assists, and three steals over his past two games.
The Middle Men
Rajon Rondo, PG, Los Angeles Lakers
LeBron James will definitely be out or at the very least, be in a minutes restriction on the second night of a back-to-back so it squarely falls on the shoulder of Rondo to quarterback the team. He is averaging five rebounds and 10 assists over the past 5 games and there's nobody doubting his capability to run a team.
Kyle Kuzma, SF, Los Angeles Lakers
So if it is Rondo's responsibility to run the team without LeBron, who's going to shoulder the scoring load? Answer: Kyle Kuzma should. He is also playing in front of Michigan fans, so the Flint native should have added motivation play better.
The Bargains
Ish Smith, PG, Detroit Pistons
Reggie Jackson hurt his ankle against the Heat and Smith could immediately be in line for big minutes. This is only speculative so check out the injury news before tipoff.
Alex Caruso, SG, Los Angeles Lakers
If the LeBron domino falls, it should no doubt trickle Caruso's way. He had 16-5-5 against Toronto so maybe Luke Walton gives him more minutes against Detroit.
Enes Kanter, C, Portland Trail Blazers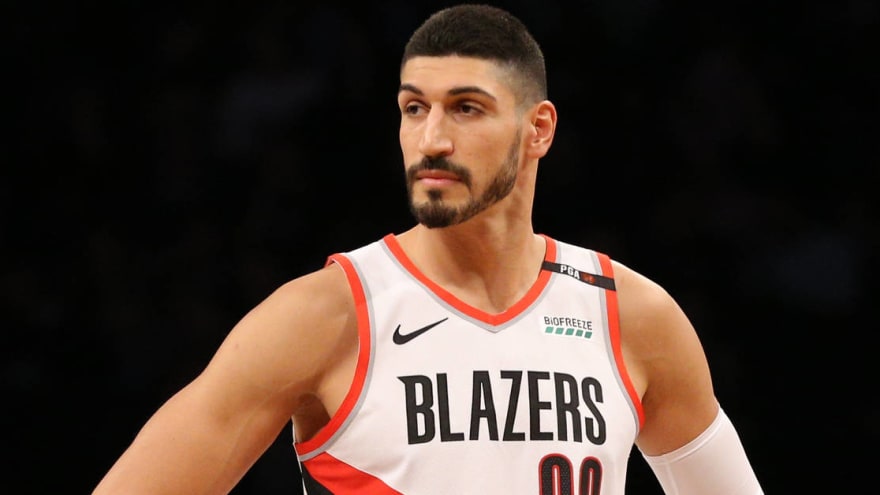 The good thing about Kanter is, give him anywhere near 20 minutes and he's going to reward you with a double-double. Or something close, which isn't bad. He has not hit 20 minutes since forever but has punched in over 20 FP in four of the last six games. That includes a 14-point, nine-rebound, three-assist performance in a win over the Clippers.
Featured Image: AP Photo/Kelvin Kuo
3,246 total views, 4 views today