In this year's free agency, Kevin Durant is the ultimate prize, and depending on a team's needs, they could be looking at Mike Conley, Joakim Noah, Al Horford, Nicolas Batum, or even Dwyane Wade and DeMar Derozan.
The NBA is a superstar's league and that is understandable. However, as proven time and again, surrounding the stars with value role players is just as critical to a team's success. That said, here are seven underrated free agents that can still contribute, but for some reason, nobody is paying attention.
1. Zaza Pachulia
Pachulia averaged a double-double for a stretch last season but settled for 8.6 points and 9.4 rebounds in 76 games with the Dallas Mavericks. Mark Cuban and Co. will go big-game hunting as always, and they do have Dwight Powell as backup (he's a restricted free agent), so they are not too keen on keeping the Georgian around.
True, Pachulia is on the wrong side of 30, does not have the shooting percentages a big man should have (.466 FG% and eFG% last season) and is not a particularly good rim protector (0.4 blocks in 36 minutes), but he brings the toughness and experience of a 13-season veteran.
2. Marcus Thornton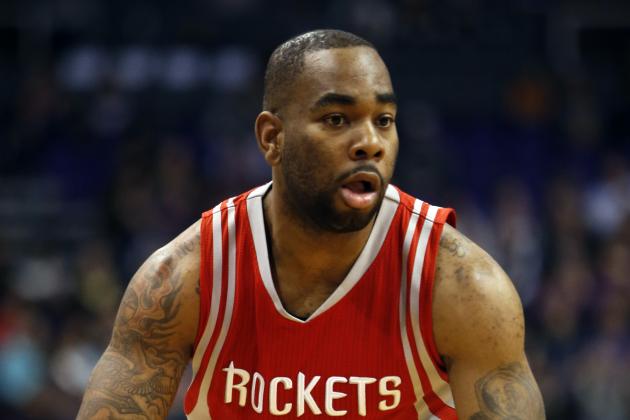 Thornton is a better shooter than his numbers indicate and has had multiple seasons where he averaged double digits. He won't likely see anything beyond 20 minutes at this point of his career but a playoff team looking for a scoring punch off the bench could certainly use his services.
3. Greivis Vasquez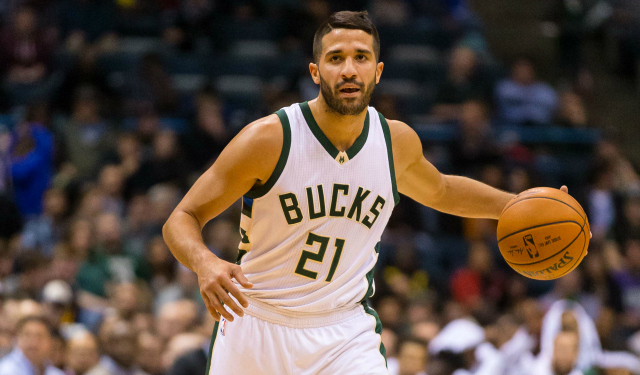 Vasquez has a pretty promising debut with the Milwaukee Bucks until bone spurs that needed to be surgically removed came in the way. He last suited up in December and was never seen in an NBA court once again.
The 29-year-old Venezuelan, however, is still someone you'd want aboard, especially when you're looking for a fiery leader in the second unit while having the ability to start in a pinch whenever the need arises. In his last full season with Toronto in 2014-15, he averaged 9.5 points, almost 3 rebounds, and almost 4 assists per game while having a positive +/- rating when he is on the floor.
4. Solomon Hill
Hill's minutes has been drastically reduced due to Paul George's comeback but has answered the playoff call in Indiana's first round series versus Toronto. Again, Hill's numbers doesn't scream anything above 8 million a year (14.7 points, 7.6 rebounds, 2.2 assists in 7 playoff games) but noting he has the best offensive rating for the Pacers against the team who made it all the way to the conference finals does help the young man's cause.
5. E'Twaun Moore
A product of Purdue University, Moore has played only 307 games across five seasons. Yet, never once did he average a negative net rating in each of those years. He is a +4 in net rating for Chicago in 2015-16 and anyone looking for a solid guard to play 15 minutes and won't hurt you anywhere will find a gem in E-Twaun Moore.
6. Anthony Morrow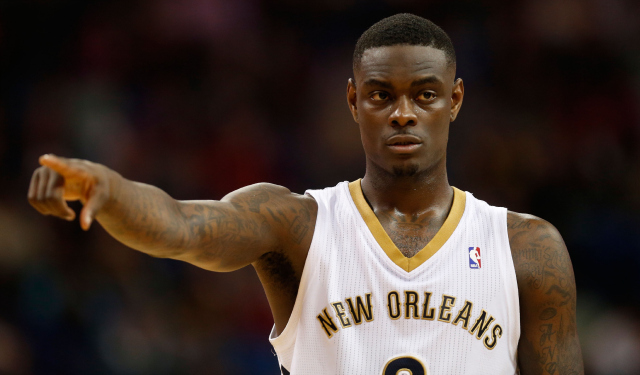 Morrow is probably the best shooter in this free agent class, hitting 42.5% for his career that spans eight seasons. OKC may not resign him because of the recently-acquired Victor Oladipo (and possibly Dion Waiters, who is a restricted FA), but he definitely can help a team in dire need of outside sniping.
7. Nene
The Brazilian big man is by no means a model of good health but if he agrees to be a rotation big man for a contending team, he will make a difference. Even on an injury-plagued 2015-16 season, Washington plays better with Nene on the floor than off it (+3.4), while increasing the team's defensive rebounding and steals percentages by 2.1 and 2.4 percent, respectively.
Featured Photo: USA Today
2,778 total views, 2 views today