The NBA Finals Game 5 has been a roller coaster of emotions. With two minutes and change left, it looks like Toronto is on its way to take home the Larry O'Brien trophy before Steph Curry happened. And early in the game, Kevin Durant will be missing the rest of the Finals plus many more months after that when he suffered an Achilles injury.
That said, let's take a look at some of stats and facts from the NBA Finals Game 5:
1.) All about KD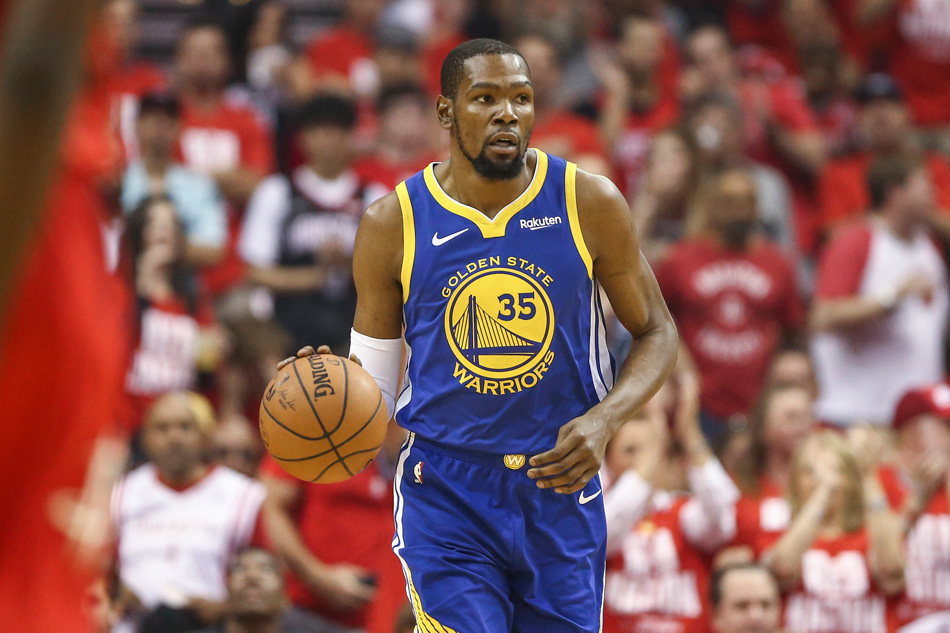 Kevin Durant got one of the best playoff runs we have seen before it came to a halt in Game 5 of the Rockets series and an abrupt end in the NBA Finals Game 5.
He finished his 2019 playoff run averaging 32.2 points per game and shooting splits of 51/44/90 with a 66.1 TS%. Only Reggie Miller in 1993 has a higher TS% for someone averaging over 30 PPG in the playoffs.
2.) Speaking of KD's TS%…
He finished the NBA Finals with a TS% of 93%– 3/5 from the field, 3/3 from three and 2/2 from the line in 12 minutes.
3.) Kawhi, Magic, and Bird
4.) Will Kawhi pass MJ?
The Klaw only needs 51 points to pass Michael Jordan for the most points scored in a single postseason. He may need two games for that record, though.
5.) Warriors set another record
And that's for the most three-pointers in an NBA Finals by a road team with 20 treys in Game 5. The previous record was 17 by the Warriors in 2016 which was matched by the Raptors earlier in the series.
6.) TV Ratings
NBA Finals Game had 18.22 million viewers in the United States alone, the highest in this series or last year's NBA Finals. The last time the United States viewership was this high is Game 5 of the 2017 Finals with 24.5 million viewers in the United States.
7.) Just so you know…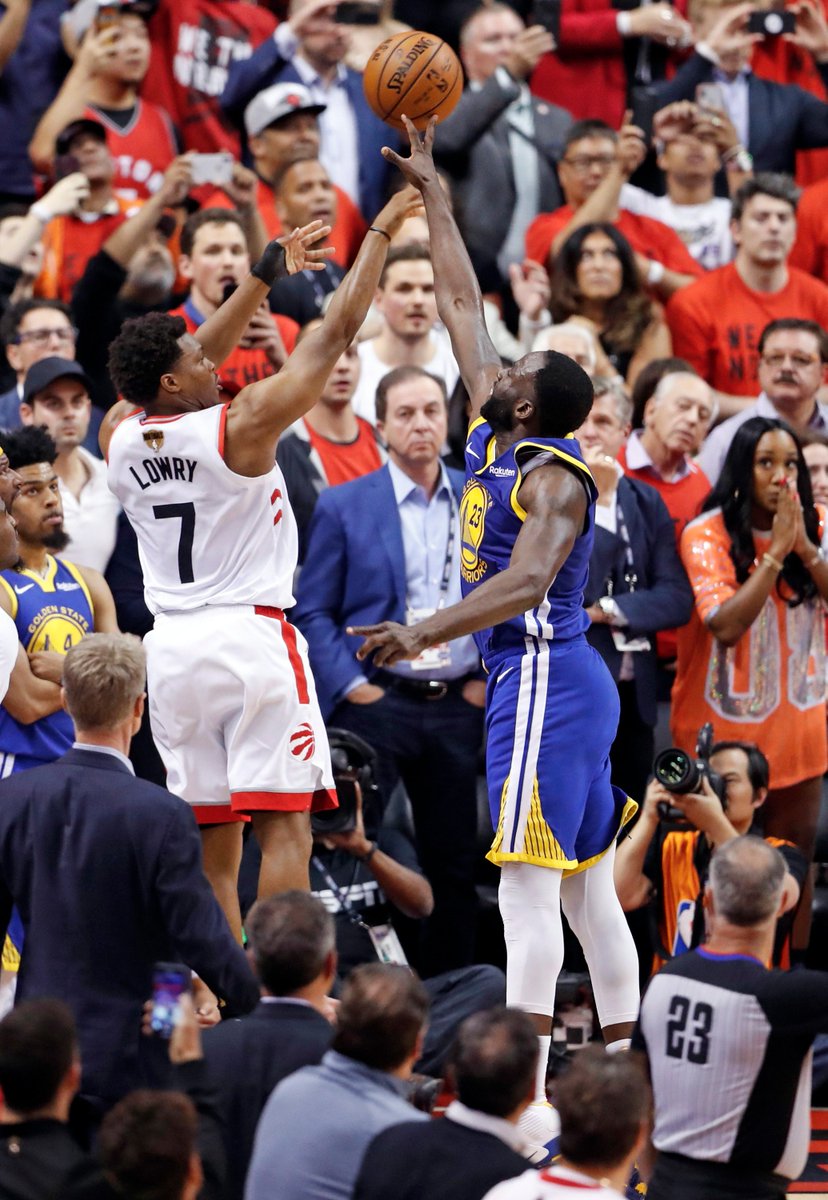 Draymond Green blocked that potential Kyle Lowry game-winner.
Featured Image: Kyle Terada/USA TODAY Sports
2,338 total views, 2 views today