In season-long fantasy leagues, having a balanced team without distinguishable weaknesses is a must. However, we couldn't always get what we want and chances are, there is that one category that we couldn't get a hold on.
If improving said category becomes imperative, here are THIRTEEN of the best fantasy specialists still available in the waiver wire.
Points
Rodney Hood, SG/SF, Utah Jazz (Availability: 33% Yahoo, 40% ESPN)
When Alec Burks and his 14.3 PPG average went down, that much production should be replaced elsewhere. That elsewhere is named Rodney Hood. The former Duke Blue Devil is good for 17.3 points for the past two weeks and in case you have doubts about the consistency, he has topped over 16 points a contest over 30 days. Not only that he also drains 2.6 treys and grabs almost 5 boards in the same 14-day span.
His FG% could hurt a little (42.3% on 14 attempts) but if you need POINTS, there no better waiver wire option than Hood right now.
Devin Booker, SG, Phoenix Suns (Availability: 50% Yahoo, 54% ESPN)
If you managed to find a better option than Hood, it's probably called Devin Booker. The Phoenix Suns are dangerously low on scoring assets right now with Brandon Knight and Eric Bledsoe out so they gave a license to this 19-year-old guy.
He struggled at first but like most NBA-caliber guys, he's starting to figure out that he can score 18.3 points night easy and that's what he is doing over the last 15 days. He doesn't contribute much elsewhere except on three-pointers but again, scoring is not what you will struggle if you have Booker on your fantasy team.
Rebounds Alex Len, PF/C, Phoenix Suns (Availability: 63% Yahoo, 91% ESPN)
Truth is, fantasy teams rarely struggle in points but rebounds is another story. If you don't have a double-digit rebound guy to anchor that category on, you're going to feel it. And one double-digit rebound guy probably still available on the waiver wire? That's Alex Len.
Len has come on quite nicely the past two weeks averaging a double-double– 11.7 points and 10.7 boards. Len doesn't block shots much (0.7 during that span) and his FG% are quite low for a big man (46.7% on 10 attempts) but then again, if rebounds is what you need, that's more than enough.
Taj Gibson, PF/C, Chicago Bulls (Availability: 47% Yahoo, 55% ESPN)
Gibson only had only had one double-digit rebound outing in the past six games but Joakim Noah is out, making him the most eligible starter beside Pau Gasol. He will undergo some rough patches but underneath it all, he will always be a solid rebounder no matter what (8.3 rebounds over past 15 days).
Assists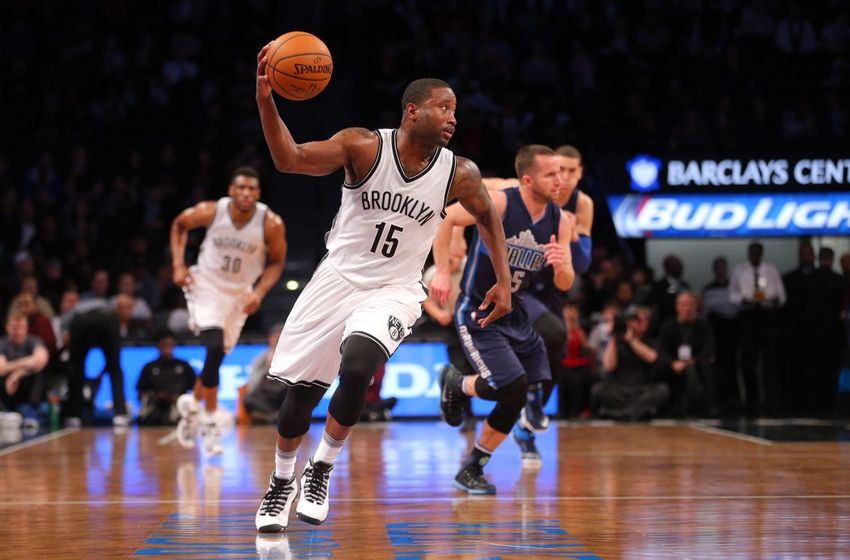 Donald Sloan, PG, Indiana Pacers (Availability: 75% Yahoo, 69% ESPN)
Another difficult category to recover from, diming help can only come from limited sources. One of those sources is Donald Sloan. Over the past six games, Sloan recorded double-digit assists in FOUR of them, topping out at 15 versus Portland 11 days ago. The good news is, Sloan will have plenty of opportunities with Jarret Jack basically done for the whole season.
Dennis Schroder, PG, Atlanta Hawks (Availability: 70% Yahoo, 66% ESPN)
The problem with Schroder is the limited playing time Mike Budenholzer gives him, only at 21 minutes a night despite the recent struggles of Jeff Teague. Even then, Schroder remains productive and gives out 6.1 dimes a night in January. His steals (1.3 over the past 15 days), 3PM (1.1 over past 15 days) , and scoring (11.7 over past 15 days) can all take a huge boost if Bud can find more time for the German.
Blocks John Henson, PF/C, Milwaukee Bucks (Availability: 86% Yahoo, 90% ESPN)
Henson's minutes remain very low but his recent blocks production is not. Over the past 15 days and averaging only 18 minutes a night, the lanky big man records 2.5 blocks a night. Anything else is basically nothing, but that kind of production is a game-changer in that category.
Willie Cauley-Stein, PF/C, Sacramento Kings (Availability: 68% Yahoo, 75% ESPN)
You can pick up the Kentucky product if you need any defensive stat, be it rebounds (8.3 over past 15) and steals (1.2). However, blocks (1.7 over last 15) is where he makes a difference the most. WCS has recorded 3 blocks in two of the past six and over the last four averaging , his rebounds are starting to add up too.
Myles Turner, C, Indiana Pacers (Availability: 51% Yahoo, 53% ESPN)
You do the math: 13 blocks over the past four games.
Steals
Thabo Sefolosha, SG, Atlanta Hawks (Availability: 94% Yahoo, 96% ESPN)
The good thing about Sefolosha over the guys that average more steals in the past two weeks is that, he has a chance to keep it up. The Swede is good for 1.7 steals in the past 15 days, just a little above his season average of 1.4. Sefolosha plays 25-27 minutes a night so a drop in that production is highly unlikely.
Tony Allen, SG/SF, Memphis Grizzlies (Availability: 63% Yahoo, 92% ESPN)
Allen doesn't make threes (or even attempt one) and block shots at this stage of his career, but his grind-it-out style allows him to corral boards and collect steals. He is averaging 2.2 steals and 7.6 rebounds over the past 15 days, and if he is really healthy, those numbers are the number, not the exception, for the Grindfather.
Three-Pointers Robert Covington, PF/SF, Philadelphia 76ers (Availability: 33% Yahoo, 46% ESPN)
How does 3.7 long balls a game sound? Covington has waken up from a recent slide, hitting at least three treys in the past five games (including 6 3PM versus Chicago and Boston.
Terrence Ross, SG/SF, Toronto Raptors (Availability: 81% Yahoo, 94% ESPN)
Ross has been so good the past two weeks from distance that he not only makes 2.6 long balls a game, he connects on 52% of them. Sadly, though, he doesn't contribute much on anything else but that's why they are called fantasy specialists, right?
Featured Image Credit: Rick Wood/JS Online
2,998 total views, 6 views today