Rookies are not usually looked upon to deliver the goods right off the bat but sometimes it's necessary. It's either the team hands them the keys right away (minutes with a green light to shoot) or they somehow fill a need (three-point shooting or defense).
Whatever the case, we'll take a look at 5 rookies with fantasy value projected higher than their years indicate:
1. Brandon Ingram, Los Angeles Lakers
All signs point to Ingram as an immediate fantasy star for the Purple and Gold. New Los Angeles Lakers head coach Luke Walton said Ingram is the guy he wanted along even though he is not sure he'll end up being the best player in his draft class. Which means he saw the Duke forward as a perfect fit for his system and that could easily translate to minutes and production on the court.
The 6-foot-9 Ingram checks a lot of boxes as far as the Lakers' needs are concerned, able to drain threes at a high rate (41.3% in his lone college season) while having the potential and tools to contribute on defense (1.1 steals and 1.4 blocks). If you're into fantasy, a player that can get you 1 3PM, 1 steal, and 1 block an outing is a game-changer in any format and Ingram is already a "1+1+1" type long before he plays in a real NBA game!
As GM Mitch Kupchak said, there is no ceiling right now for Ingram, and that may also be the case for him fantasy-wise.
2. Ben Simmons, Philadelphia 76ers
Simmons is a stat-sheet stuffer in the real sense of the word. The only question is how his penetration-heavy offense will fare against the best defenses in the world. Even then, as long as Simmons has the ball in his hands, he is always a threat to produce in multiple categories. If he qualifies at PF on fantasy rosters, then his only perceived weakness– his inability to make threes– can be negated by the other wing spots, with potentially a ton of out-of-position stats like assists and steals.
Simmons averaged almost five assists and just under two steals per game at LSU and those two categories will be his fantasy calling card in his rookie season.
3. Denzel Valentine, Chicago Bulls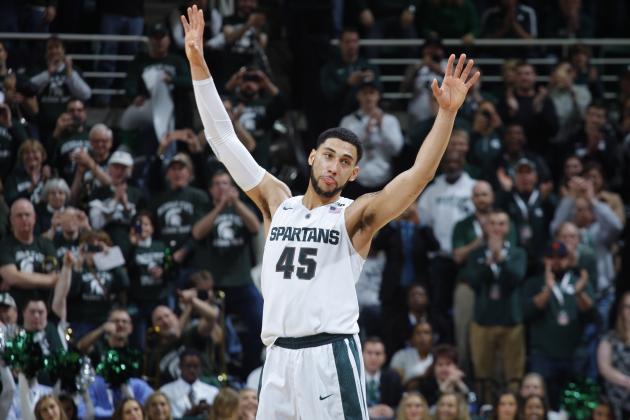 Derrick Rose is gone and they need somebody to play point guard which means if Chicago does not acquire a big-name free agent point guard in a month's time, they will have to make do with Jerian Grant or Denzel Valentine. Grant has a little bit of experience than Valentine but the Michigan State product has become a more well-rounded player with dead-eye shooting in his arsenal.
Fred Hoiberg may still roll the dice with Grant or Kirk Hinrich but it's hard to imagine a scenario where someone like Valentine won't get enough playing time on a team without a star point guard. He has always been a good rebounder and improved his decision-making in four years under Tom Izzo making him as NBA-ready as anyone coming into the league via the 2016 NBA Draft.
4. Buddy Hield, New Orleans Pelicans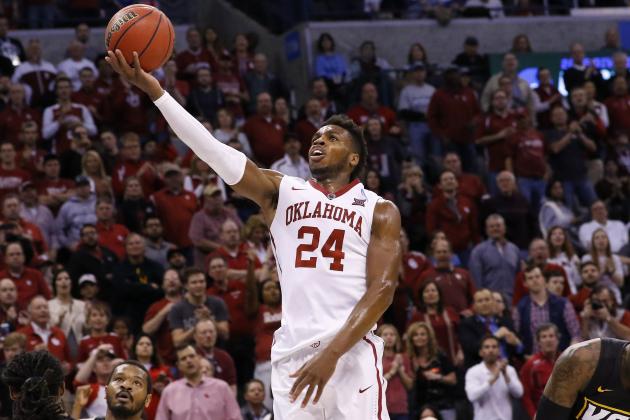 At long last, the Pelicans has a chance to field a shooting guard without having to pull up a stretcher in the sideline. Don't get me wrong, Eric Gordon is good, but when you're in street clothes half the time over the past four seasons, you simply need to go.
That said, Hield will see plenty of opportunities with Gordon's expected departure which makes him an intriguing fantasy option. The high-scoring Oklahoma Sooner has shot almost 46% from deep in college at FOUR makes per game in almost nine attempts! He probably won't give you much else but in a specialty category like 3PM, he might be a better option than some of the veterans out there.
Anyone running with Jrue Holiday, Tyreke Evans, and Anthony Davis is guaranteed to get his fair share of open looks and Hield is the perfect guy for the job.
5. Dragan Bender or Marquese Chris, Phoenix Suns
The logic behind this is simple: Phoenix has no one–nada– at the four spot right now that's why they drafted probably the two best in the class. The good thing about these selections is that each guy brings something to the table the other does not have.
Bender is more of a distributor, an oversized point forward if there is such a thing, who can also keep up with quick guards on the defensive end. On the other hand, Chriss is somebody who can catch alley-oop passes 12 feet into the air and finish, while having the confidence to step out 18 feet and make a perimeter jumper.
From the looks of it, a healthy positional competition is expected, the one manifesting faster improvement and chemistry with the starting backcourt wresting the minutes as the season goes on. Sounds like a good problem to have.
Photo via: USA Today Sports
2,816 total views, 2 views today