1. Josh Hart– Summer League MVP?
The 2nd year Laker from Villanova is averaging 24.2/5.2/2.3/1.5 on 47.1/39.6/80.0 shooting (61.8 TS%) in leading the Lakers summer league squad to a second straight championship berth in Las Vegas.
Bonus: Sviatoslav Mykhailiuk is not bad either. The Lakers' 2018 2nd round pick is averaging 17.7/4.2/2.2 on 50.7/42.9/71.4 shooting (63.7 TS%).
2. J.J. Redick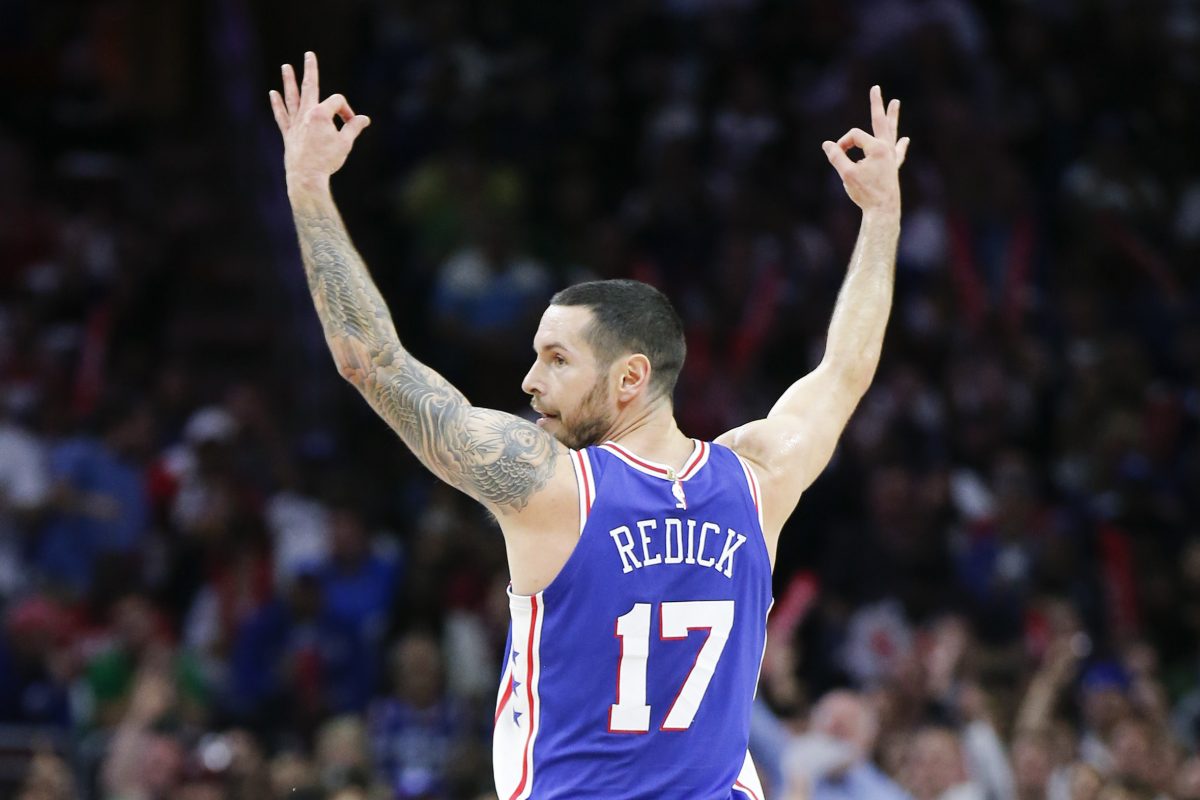 Redick has played a total of 760 career NBA games and not once did he tally a double-double.
3. 5×5
The all-time leader in most career games with 5 blocks and 5 steals is Hakeem Olajuwon with 24. The next four is David Robinson (5), Ben Wallace (4), Michael Jordan (3), and Andrei Kirilenko.
4. Speaking of…
Jordan's 5×5, he has more of those games than all the other guards combined. The only other two guards who did a 5X5 are Larry Steele and Jamaal Tinsley (both once).
5. More old school stats…
How untouchable is John Stockton's all-time assist record? To put that into perspective, it will take the last 21 years of league assist leaders to beat Stockton's 19 years. Stock totaled 15,806 assists in 19 seasons.
Bonus: Through the 2005-06 and 2006-07 seasons, Kobe Bryant scored 40 or more points in 44 of 157 games (28%). That means, he'll probably drop 40 every fourth game he plays.
H/T: NBA Reddit
Featured Image: NBA TNT on Instagram
5,228 total views, 2 views today