Fantasy basketball is equal parts exact numerical science and equal parts alchemy. Steph Curry, LeBron James, Russell Westbrook, and a dozen or so options in the first round, they are the very definition of exact science. This one we're about to delve into, this is alchemy.
I can be wrong, you can be wrong, but most the most important and interesting part of it all, there's nothing more fun than tinkering on the unknown. Here are the 5 potential fantasy breakout performers for the 2016-17 season:
1. Devin Booker, SG, Phoenix Suns
If Phoenix can find a way to get Booker 35 minutes a night, the Kentucky product could approach fantasy superstardom by the end of the year. Booker is already an elite shooter, a decent shot-maker, and a solid passer (3.4 assists per-36 minutes) with that much swagger at 19 years of age! Coach Earl Watson should play his cards right when it comes to his crowded backcourt but committing on the development of such an excellent young player should be on the top of his list.
2. Dennis Schroder, PG, Atlanta Hawks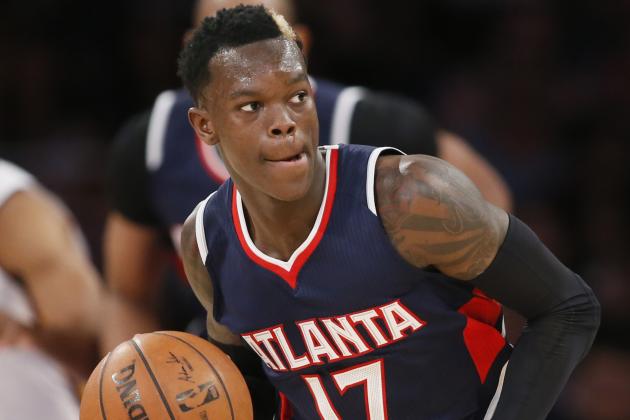 When a team trades an All-Star to make room for you, you must be THAT good. Schroder has his share of weaknesses (.324 three point shooting for career and 4.1 TOs per 36 minutes) but he is a cheap alternative for Jeff Teague with potential to be better down the stretch at just 22 years of age. It's easy to project career-high numbers for the German next season especially if his minutes approach the 32-35 minute range, which is very likely at this point.
3. D'Angelo Russell, PG/SG, Los Angeles Lakers
With a nightmarish rookie season behind him (from a coaching and media standpoint), D'Loading is ready to assume the role of a leader, primary ballhandler, and shooter extraordinaire. If the Summer League is any indication, we can already check all those boxes and move on. Russell torched the Las Vegas Summer League with averages of 21.8 points, 6.3 rebounds, 4.0 assists and 1.5 steals on a very efficient .477 shooting from the floor. The knock for Russell is the high turnover rate although that won't matter much in fantasy leagues that don't count TOs.
4. Jordan Clarkson, PG/SG, Los Angeles Lakers The second Laker in our list, Clarkson's appeal lies in his consistency rather than the potential to become a bona fide fantasy superstar. Head coach Luke Walton looks committed to the purple and gold's youth movement, playing the youngsters enough time to learn and be productive while surrounding them with solid veterans. If his April 2016 numbers are any indication (17.4 PTS, 3.8 REB, 2.6 3PTS, 1.6 STL), the Filipino-American Clarkson is ready to take the bull by its horns fantasy-wise.
5. Jrue Holiday, PG, New Orleans Pelicans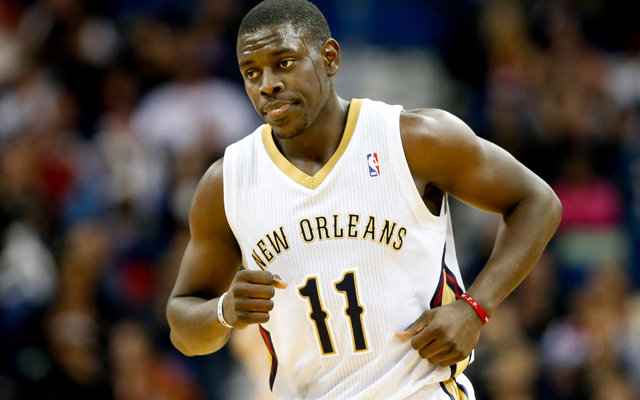 Holiday is not exactly the fantasy point guard you readily hand your reins to. That's because in the past three seasons, Holiday appeared in only 57% of his team's possible games! Even with the injuries last year, believe it or not, Holiday has posted career-high per-36 minute numbers in PPG (21.4), FT attempts per game (4.2), and three-pointers made per game (1.7) while still remaining solid in assists (7.7), steals (1.7) and blocks (0.4). If the UCLA product can do that coming off a major surgery, how good can he be in full fantasy strength? That's a question I'd love to know the answer to.
Honorable Mentions:
Giannis Antetokounmpo– We already know it. He will be the Bucks' primary ballhandler and in a small sample size after the break, I'd say that freak experiment is a rousing success. If you average 19.0 points, 8.8 rebounds, 7.4 assists, 1.4 steals and 1.9 blocks after the All-Star weekend, you deserve to be there wearing your conference colors at the mid-season showcase.
Andrew Wiggins– The Canadian is already averaging over 20 points but Tom Thibodeau's presence makes every fantasy owner curious how he can mold Wiggins into a defensive monster experts envision him to be. Elite scoring and potential increase in production of defensive categories? Count me in.
Nikola Jokic— It's just a matter of time before Denver realizes they have to build around this guy and probably have clear the frontcourt logjam first. Jokic is the second-best rookie in the NBA last season on a per-minute basis and if given ample playing time to acclimate to the rigors of the league, he could become an All-Star contributor sooner rather than later.
Photo: USA TODAY Sports/Jayne Kamin-Oncea
1,489 total views, 2 views today