1.) Luka Doncic, PG, Dallas Mavericks (Yahoo ADP: 19.6)
Doncic is a risk taking at that spot perhaps at least a round too early. Last season, Luka clocked at 71 in the rankings by FantasyPros, and that is despite his otherworldly rookie campaign (21.2 points, 7.8 rebounds, 6 assists, 1.1 steals and 2.3 3PM). The downfall of Doncic was in his efficiency (under 43% FG, over 71% from the line and 3.4 turnovers per game) and based on preseason returns, that's not going to change anytime soon.
Moreover, the addition of Kristaps Porzingis could be a huge dent on Doncic's usage rate. In Yahoo (unlike ESPN), Doncic is only slotted at PG, which should diminish his overall value somewhat. He has the potential to make the jump and be top-40 or 50 but getting him for a top 20 pick is "money" not well spent.
Verdict: Too high
2.) Trae Young, PG, Atlanta Hawks (Yahoo ADP: 20.2)
I'm not too high on young crashing the top 20 although I could be wrong. He finished last season in the mid-30's, thanks to a blistering two months to end the season: 22.5 PPG, 8.5 APG and 4.5 RPG on 43.9% FG and 35.5% 3FG during his last 42 games. He has proved he can sustain elite production but top 30? Seems like a reach to me.
Verdict: Too high
3.) Kyle Lowry, PG, Toronto Raptors (Yahoo ADP: 56.3)
Lowry's thumb injury has kept him out preseason but do you actually think a guy who's probably the best player and leader on a playoff team deserved to be drafted No. 56? Come on.
It's not too long ago (2013-2017) that Lowry finished top 25 in each. Last year was when Kawhi Leonard came in so he had to take a back seat. Yes, Pascal Siakam is supposed to be "the guy" this season, at least in theory, but Lowry has a chance to outperform his ADP by at least a round.
Verdic: Too Low
4.) Tobias Harris, SF/PF, Philadelphia 76ers (Yahoo ADP: 52.6)
Harris was a legit top-20 guy next year and he's in his physical prime. So why would someone like that be drafted 53rd overall? I just don't know.
Joel Embiid will have his maintenance days while we all know Ben Simmons has limitations so I think Harris' usage will be safe. He has lost some scoring volume with Jimmy Butler added midseason but now that he's gone, I expect nothing but a 20+PPG season from Toby.
Verdict: Too Low
5.) Thomas Bryant, C, Washington Wizards (Yahoo ADP: 67.8)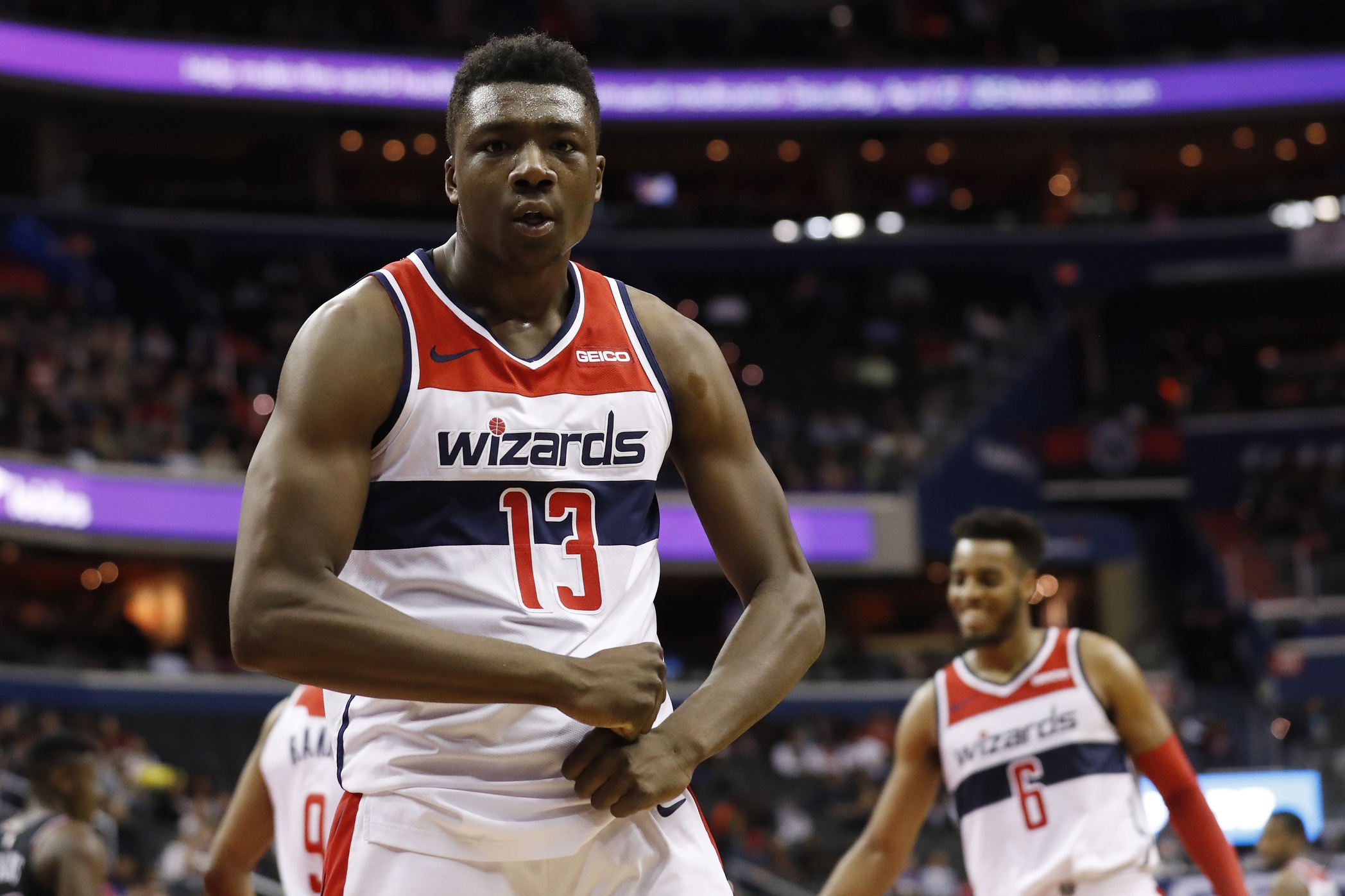 Bryant may not have much value if you look at his stats in black and white but a lot of things are going for him. He won't have anyone to split minutes with, he is encouraged to shoot more threes (made 4 last Sunday), and he can potentially lead the league in TS%.
In a team that has a shortage of offensive weapons outside of Bradley Beal, I am expecting Bryant to be one of DC's statistical leaders.
Verdict: Too Low
Featured Image: Daniel Carde/The Dallas Morning News
3,530 total views, 2 views today