1.) LaMelo Ball, PG, Charlotte Hornets
Yahoo: $22; DraftKings: $5,600; FanDuel: $6,400
I still wouldn't completely trust Melo but after three super games, he deserves come consideration especially at Yahoo and DraftKings. He is averaging 16.7 points, 5 rebounds, 5.3 dimes, and totaled 10 "stocks" in the past three games. We also saw him in lineups with both Terry Rozier and Devonte Graham, so the sky is the limit for Melo at this point forward.
2.) Eric Gordon, SG/SF, Houston Rockets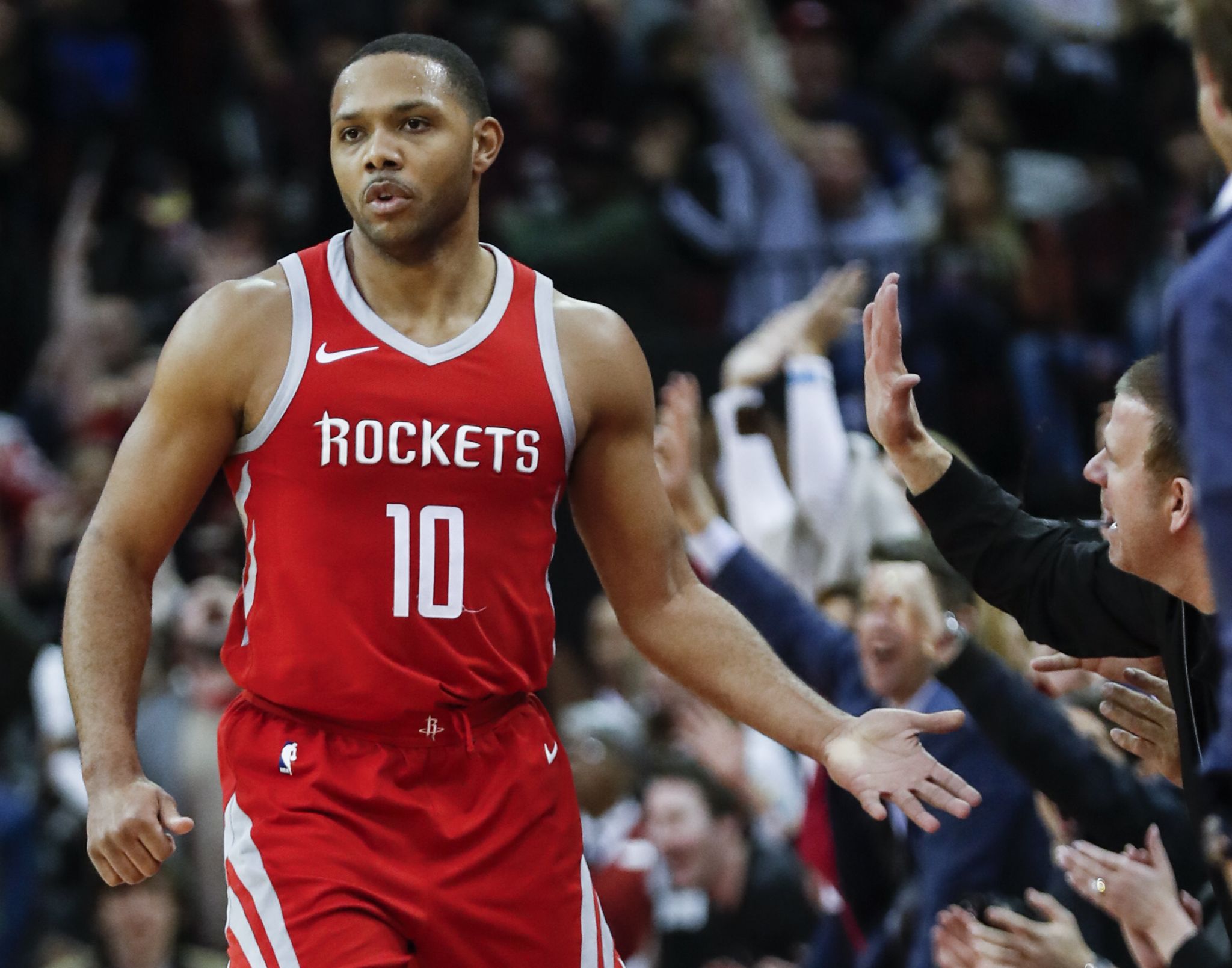 Yahoo: $19; DraftKings: $5,900; FanDuel: $5,300
Gordon has only played two games and we can see his value goes up without James Harden. Harden is still questionable to play on Monday with that bum ankle and if he does miss the game, Gordon, along with John Wall, are must-plays in my opinion.
3.) Harrison Barnes, SF/PF, Sacramento Kings
Yahoo: $22; DraftKings: $5,600
I wouldn't recommend Barnes at FanDuel, but I'm sure you can find ways to integrate him into things at Yahoo and DK. The former Tar Heel is averaging 15.4 points, 7.8 rebounds, and 2.2 assists in the first five games.
4.) Chris Boucher, C, Toronto Raptors
Yahoo: $14; DraftKings: $5,100; FanDuel: $6,200
With the departure of Serge Ibaka and Marc Gasol to LA, Boucher has been thrust into the limelight. He is still coming off the bench but he is constantly seeing minutes in the 20s. That's just enough to give the lanky center to show his impact, averaging 13.8 points, 6.3 rebounds, and 2.3 blocks in the past four games. I always go for Mason Plumlee as my go-to bargain center, but Boucher is making a case for himself.
Other low-salary centers that could make a difference are Javale McGee Kelly Olynyk, and Bismack Biyombo.
5.) Jalen Brunson, PG, Dallas Mavericks
Yahoo: $10; DraftKings: $3,300; FanDuel: $4,500
Brunson is a speculative add in case Luka Doncic couldn't' go. JB has already proven he can handle the reins in Dallas as he dropped 31 points, five rebounds, and seven dimes in a loss to Chicago without Luka. Monday night is a front end of a back-to-back so there's a good chance the Mavs sit Luka. If he does sit, you'll know what to do.
Featured Image: Jared Tilton, AFP
547 total views, 1 views today