1. Jayson Tatum!
Tatum becomes the first rookie since Jack Sikma (in 1978) to score 300+ points in a postseason. He now has nine 20+ point games in the playoffs, trailing only Kareem Abdul-Jabbar on the all-time rookie list. The crazy thing is if the Celtics go on to the NBA Finals, he will likely be the runaway leader in that category even before that series ends.
If this kid ain't the real deal, I don't know who is!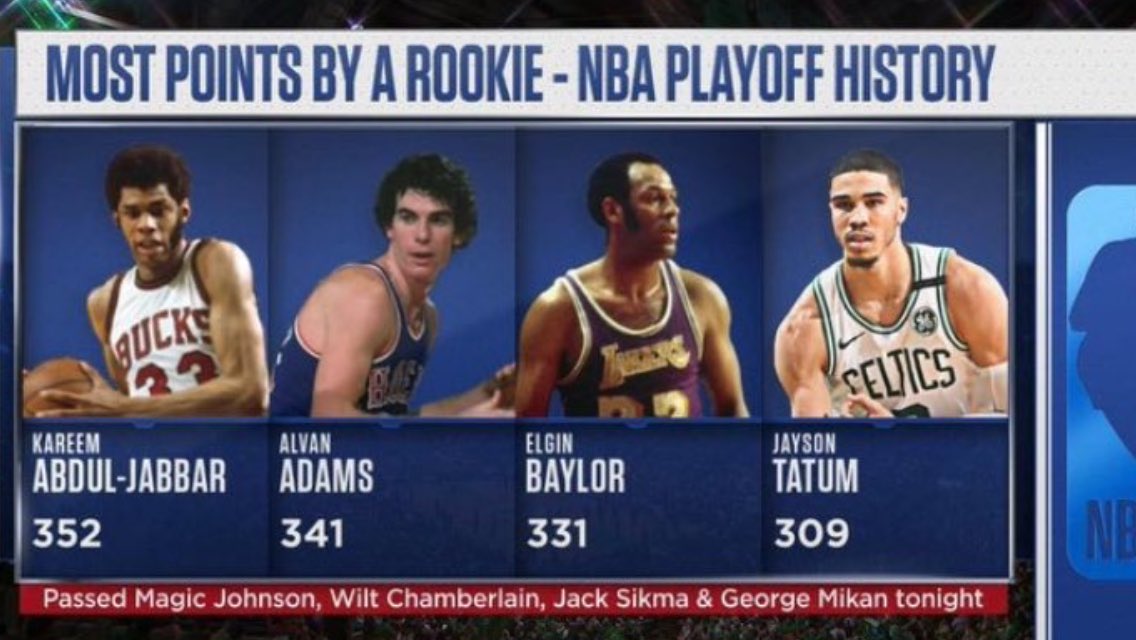 2. More Celtics…
The Boston Celtics is the first team with 10 consecutive home wins in a single postseason since the Utah Jazz in 1997.
3. Winning ugly…
Boston shot 36.5% from the field in Game 5 and won by 13 points.
4. The Cavaliers outside of LeBron James have shot 67-173 (38.7%) in 3 road games in Boston.
I'm looking at you, J.R.! He is 3-for-22 in those three games in over 70 minutes of playing time.
5. Turnover "King"?
LeBron James has 29 TOs this series, trailing only Steve Nash who had 32 in 2005 for most turnovers in a six-game series.
Bonus:
DeJounte Murray playing 21 minutes a game now has more All-Defensive selections than Shawn Marion who played 16 seasons, over 1000 games and was considered an elite defender.
Featured Image: Christopher Evans, Boston Herald
3,556 total views, 6 views today