Before every fantasy basketball season starts, there were sleepers. Once it begins, there were only surprises.
Every year, there seems to be a handful of players who defy preseason expectations, forcing themselves up into fantasy relevance. The season is a long way off, but right now, everyone better get a hold of these fantasy basketball early season surprises quick.
T.J. McConnell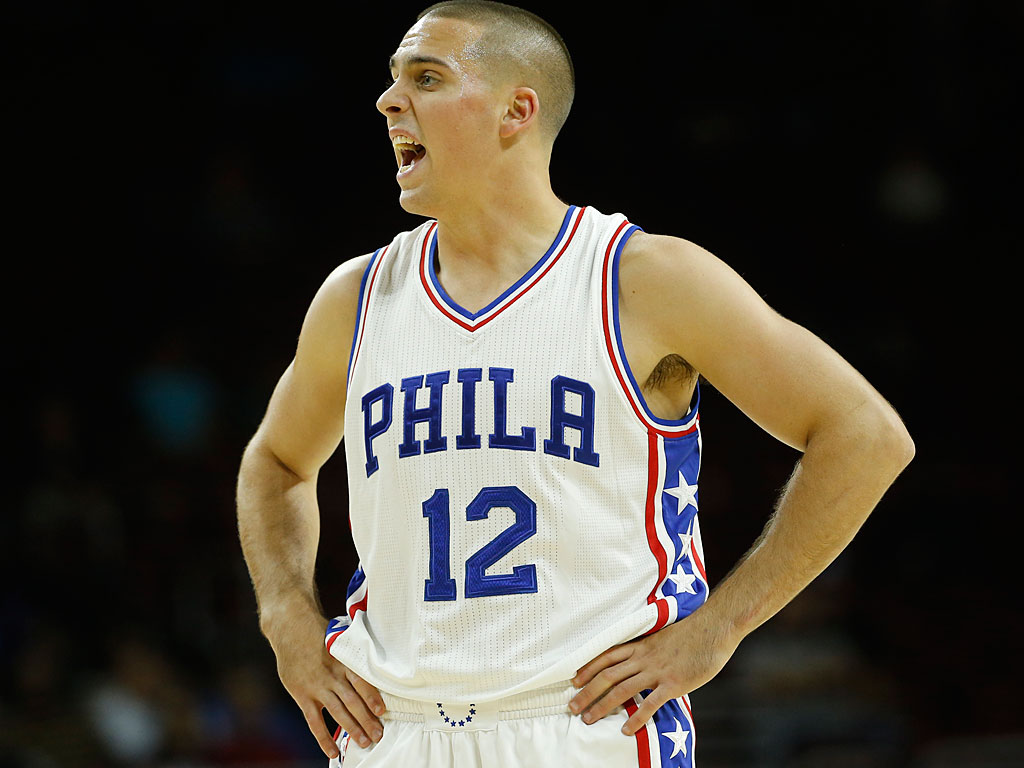 Undrafted out of Arizona, T.J. McConnell's basketball career is virtually built around being labeled as an "unknown". He may still be among casual NBA fans but to die-hard fantasy basketball buffs, that ship has long sailed.
McConnell is the first rookie in history to register at least 12 assists in two of his first four games and is currently tied for fifth in the category with 7.5. Scoring is one aspect you shouldn't expect much out of the former Wildcat but his rebounding (4.7) and steals (1.7) are above average.
Kent Bazemore
The Atlanta Hawks' ball-moving, unselfish system makes fantasy superstars out of everybody. Last year, it was DeMarre Carroll and now it's Kent Bazemore's turn.
Bazemore dropped a career-high 25 points recently but it's his multi-category potential that is intriguing: 12.1 points, 4.8 rebounds, 1.8 steals, 2.6 assists and 0.5 blocks a game, along with a couple of 3-pointers on a potent 55.6% clip. From the way things are going from deep for Bazemore, he might very well be replacing Kyle Korver, too!
Dwight Powell
Dwight Powell is the best big man off that Dallas Mavericks bench but at this rate, he is making a case of being the best big man in in Dallas period.
His playing time may not be there yet (22.3) but his scoring is pretty solid (11.3 PPG), along with his overall game (8.0 RPG, 0.7 BPG, 0.5 SPG).
Al-Farouq Aminu
If at the beginning of the season you'd tell me Al-Farouq Aminu would be averaging almost a double-double and one and a half three-pointers per game, I'd dismiss you right in your face. And I'd be expecting you to dismiss me right back two weeks into the season because that's exactly what's happening.
Aminu is good for 13.7 points, 8.7 rebounds. 2.0 assists, 1.5 combined steals + blocks while making 1.5 treys a game on a 43% clip (48.8% overall). Don't expect AFA to keep his shooting percentages up (here I go again), but all the other categories should be the norm from now on.
C.J. McCollum
Many expect C.J. McCollum to be good for the Portland Trail Blazers, but 22.2 PPG good? I don't think so. Three treys, 4.3 rebounds, and 3.5 assists an outing makes him all the more valuable to a fantasy team.
Runner-ups: Evan Fournier, Orlando Magic; Clint Capela, Houston Rockets; Kosta Koufus, Sacramento Kings
Featured Image Credit: (AP Photo/Rich Pedroncelli)
1,720 total views, 1 views today