Lots of choices to go around a 14-game night but let me give you a heads-up of who I think are the top 5 value picks for Nov. 27.
1.) Marcus Smart, PG/SG, Boston Celtics
Yahoo: $23; DraftKings: $6,500
Smart had himself a night against Sacramento, tallying 17 points, three rebounds, seven assists, five steals, a block, and more importantly, no turnovers. He jammed his finger late in the game but he expects to be fine against Brooklyn at home. As long as the Celtics are without Kemba Walker and Gordon Hayward, it's the Marcus Smart show out there.
2.) Malcolm Brogdon, PG/SG, Indiana Pacers
Yahoo: $34; DraftKings: $6,800
I also had Brogdon in my last Best Value list and he remains there especially if you're playing DraftKings. At $6,800, he is an absolute steal with a potential to easily get to 40 FP. He got 35 FP versus Memphis, a game in which is over by the third quarter so there's really no rush for Brogdon to produce.
I expect him to be a little better against Mike Conley and the Jazz tomorrow.
Other options in Yahoo: Terry Rozier ($21), Evan Fournier ($21)
3.) Mo Bamba, C, Orlando Magic
Yahoo: $11; DraftKings: $4,900
Bamba did not start but had much more statistical impact than Khem Birch in only 20 minutes. He swatted three shots and grabbed 12 rebounds on top of six points and two steals.
4.) Marcus Morris, SF/PF, New York Knicks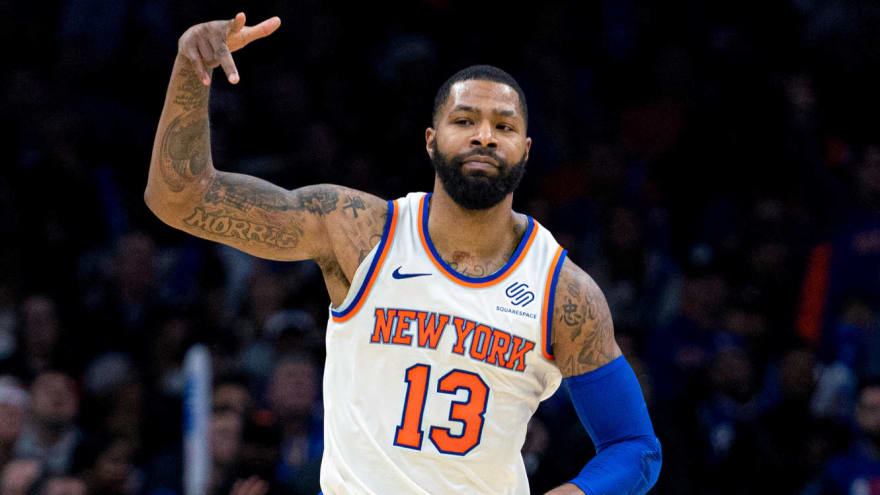 Yahoo: $24; DraftKings: $6,600
For a really good NBA player, there comes a point where it doesn't even matter who you're up against. You're just going to produce. It seems Marcus Morris is at that juncture of his career right now.
Morris has scored at least 20 points in nine of the last 12 games including four straight. I have no idea why he is still at the 6,000-dollar range at DK because he is just as good, or even better, than the guys at the 7,000-dollar range.
5.) Dario Saric, PF/C, Phoenix Suns
Yahoo: $17; DraftKings: $5,400
I have always liked Dario Saric's defined role as a veteran stabilizer in Phoenix but he has mostly been up and down for the season. I just hope he can follow up on that monster 18-point, 17-rebound performance in Denver and make it two excellent games in a row against the Wizards.
That's obviously not written in stone so you may decide to look in other direction. If you do, you may want to consider Davis Bertans, who is averaging 31.5 FP in DraftKings over the last five games.
Bertans is priced at $5,300 at DK and $15 at Yahoo. VALUE!
Featured Image: AP Photo/John Raoux
2,410 total views, 4 views today