1.) Theo Maledon, SG, OKC Thunder
DraftKings: $5,000; FanDuel: $4,800; Yahoo: $14
With injuries to George Hill and Shai Gilgeous-Alexander, Maledon assumed the ballhandling duties for the Thunder. While he won't probably be the next coming of Allen Iverson scoring-wise, Maledon has been stuffing the stat sheet, totaling six steals, plus three rebounds, four dimes, and a block in the victory against Houston. Still without Hill and SGA plus Lu Dort, Maledon will continue to be a DFS gem.
His OKC teammates Hamidou Diallo, Darius Bazley, and Al Horford could provide value as well.
2.) TJ McConnell, PG, Indiana Pacers
DraftKings: $5,000; FanDuel: $4,600; Yahoo: $11
McConnell has been averaging six assists in 21 minutes or 10 per 36. He has totaled 51 dimes and nine steals over the past six and his rebounding is underrated. Losing Victor Oladipo and still without Caris Levert, the Pacers are reaping the benefits of McConnell's steady hand.
3.) Derrick Favors, C, Utah Jazz
DraftKings: $3,500; FanDuel: $4,100; Yahoo: $10
Speaking of steady hands, Favors provides veteran presence and inside toughness for the Jazz. He won't be playing 20 minutes a night so his ceiling is severely limited, but if you want 20 FP from a minimum salary player, you can bet your life on it.
4.) Josh Hart, SF, New Orleans Pelicans
DraftKings: $4,500; FanDuel: $4,800; Yahoo: $15
Hart will always be a hit or miss as he can be capable of piling up stats in one game and almost zero the next. He is not a foolproof pick but he is capable of putting up 15-13-4 and two steals as he did in Sacramento. I wouldn't be too high on it though.
5.) Dwayne Bacon, SF, Orlando Magic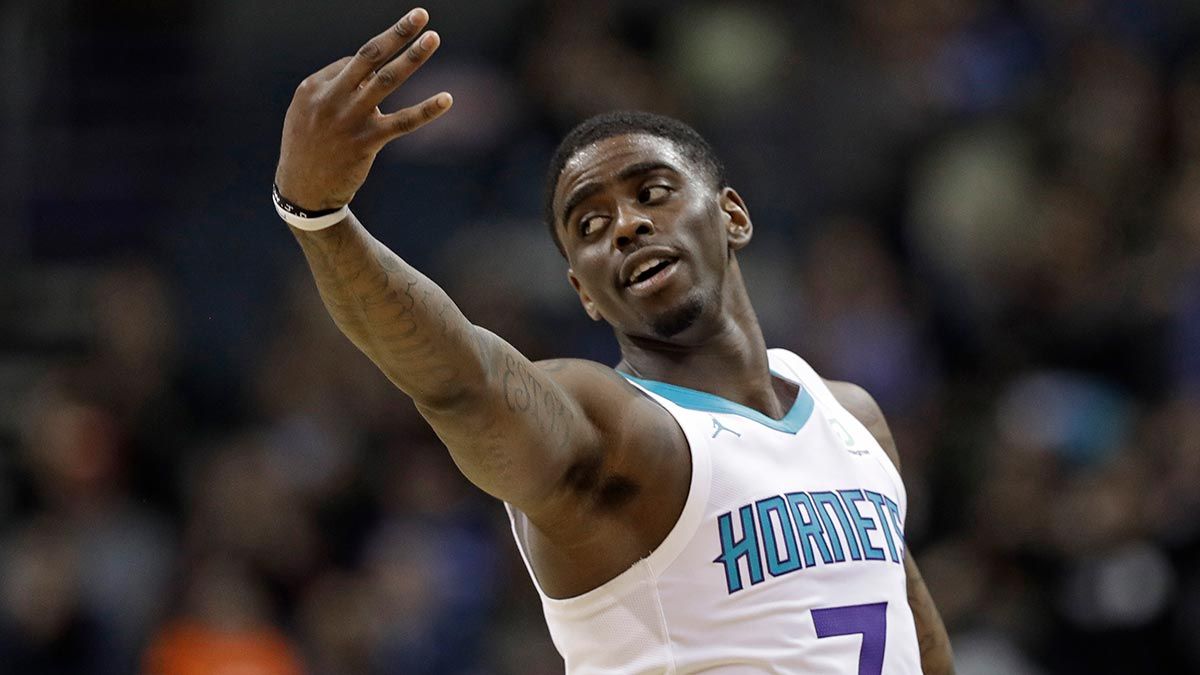 DraftKings: $4,000; FanDuel: $4,000; Yahoo: $10
The Magic is in desperate need of some offense and Bacon is one of those players that can provide that for them. He is not elite by any means but he has scored in double-digits in four of the last five games. He may not offer much on other stats, but he can get you 20 FP just like Derrick Favors does.
Featured Image: Sue Ogrocki, AP
173 total views, 2 views today